Working capital – struggling with supplier terms?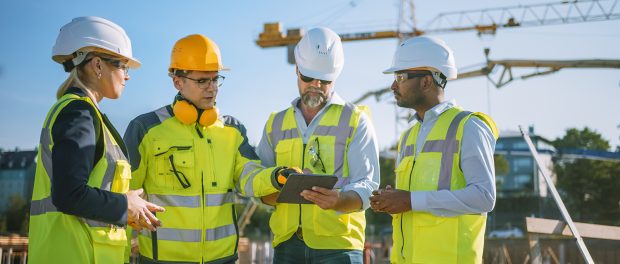 Learn how to increase your working capital and improve supplier terms
When it comes to the construction industry, understanding and improving supplier terms is crucial. Suppliers play a vital role in providing materials and services, and their terms can impact the overall progress and bottom line of a construction project.
Credit profiles can directly affect supplier terms, so they matter now more than ever. Due to the current financial landscape, businesses will often look at how your business is rated and what your recommended credit limits are.
Discover how Lightbulb Credit can support you to improve working capital
Lightbulb Credit works with construction businesses to support them to highlight, improve and monitor credit ratings. Your working capital is a valuable metric that is becoming increasingly important, especially after recent insolvencies in the sector.
With Lightbulb Credit, it all starts with a free Company Credit Insight Report. Typically, it takes 24 hours to receive your report, filled with detailed information about:
How your business is rated by the UK's key trade credit agencies
Changes to your credit profiles in the last 12 months
The risk bandings that your company is classified by
CCJ data and additional data insights.
Lightbulb Credit is the only company that partners with all five of the main credit rating companies to check a business' credit profiles. These are:
Experian
Creditsafe
Equifax
Dun & Bradstreet
Red Flag Alert.
Request your free Company Credit Insight Report

Once you are aware of your credit profiles, you can assess whether you need to improve them. With Lightbulb Credit's Credit Improvement service, the "success fee" means that you do not pay a penny if they can't improve your profile, it's risk-free.
Find out how Lightbulb Credit supported a building contractor based in the North-West of England to improve supplier terms.
Founded in 2018, Lightbulb Credit has added 1.5 billion pounds to clients' balance sheets. With bespoke solutions, including a free Company Credit Insight Report, Credit Improvement and Credit Monitoring, thousands of businesses have benefitted from Lightbulb Credit's services.