'The best stadium in the world is getting better'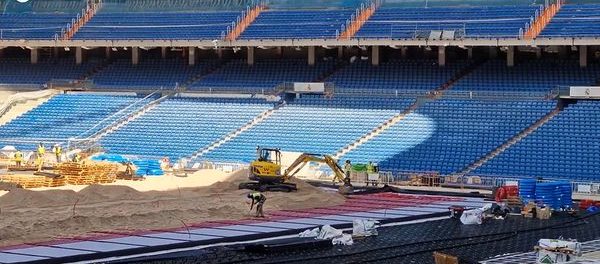 REHAU supplies underfloor heating and cooling for the new Santiago Bernabéu Stadium in Madrid
Throughout its history, the Santiago Bernabéu Stadium has been the venue for scores of high-profile football matches. Many of the 1982 FIFA World Cup games were played here, including the final between Italy and West Germany. The stadium was continually expanded and modernised over the years. Ever since a major renovation was completed in 2005, it has met all the requirements of a 'five-star stadium'. Today the stadium ranks as one of the most modern football arenas in the world.
In 2020, a fresh programme of renovation was initiated for the stadium, which will soon accommodate around 85,000 spectators. A moveable playing surface created by the installation of a state-of-the-art system for the retraction and storage of the pitch is just one element of the work planned. As an established name in the construction sector that is synonymous with innovative, high-quality solutions and expertise, REHAU was commissioned to handle this ambitious conversion project.
The new, retractable pitch is divided into six sections and will benefit from an integrated irrigation, heating and drainage system. A team from Building Technologies Spain contributed to this unique proposal for a retractable playing field by designing a climate control system for the pitch. The pitch sections will be removed and concealed underground as required to enable the stadium to be utilised for all manner of events (concerts, trade fairs, conferences, etc.).
In event mode, the pitch will be kept in a kind of hidden greenhouse at a depth of 24 metres where the requisite temperature and humidity conditions can be maintained and irrigation and fertilisation performed to keep the grass in an ideal condition. More specifically, an innovative and modular radiant climate system complete with REHAU RAUTHERM PE-Xa pipe has been incorporated to supply even distribution of heat and cooling over the entire pitch surface. In winter, the heating and cooling system will improve the condition of the pitch by protecting it against low temperatures and possible frost; in summer, the system will protect it against high temperatures that can dry out the natural turf and cause considerable damage. Aside from the practical advantage of being able to stage matches year-round, plus a reduced risk of falling and injury for players, the plan is also economically viable. Moreover, the advanced technology of the industrial system will deliver a high degree of energy efficiency.
Through this huge project, the polymer specialist is consolidating its position as a strategic partner for underfloor heating and cooling systems for the residential area and beyond while also offering innovative solutions for specialist applications like sports pitches.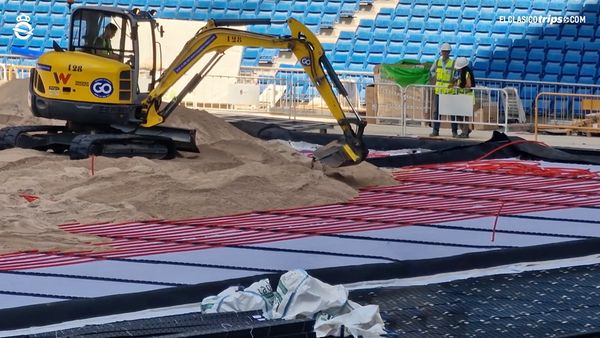 For more information on our non-residential heating and cooling systems, please visit: https://www.rehau.com/uk-en/underfloor-heating-systems