Futurebuild 2023 shows its commitment to never-seen-before innovation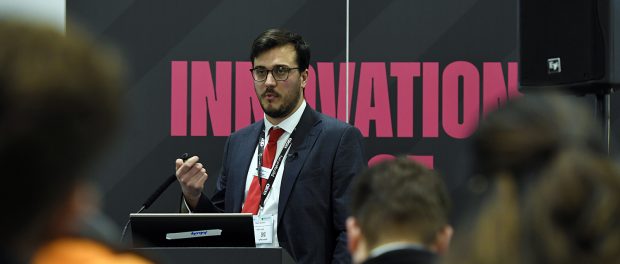 Futurebuild 2023 will see the net zero pioneer put innovation under the spotlight with the brand new FutureX Innovation area sponsored by the Department for Business, Energy & Industrial Strategy (BEIS) and in partnership with Ryder Architecture. Start-ups and SMEs, with fresh ideas, products and technologies to transform our industry, will be together in the Innovation Pavilion creating a real hub for knowledge sharing and learning from each other's experiences.
Taking place at ExCeL London from March 7 – 9, Futurebuild is an open invitation to a better built environment and is the place to see innovation first hand. FutureX Innovation will provide the platform for 40 new players, creative start-ups and SMEs to share their innovations to make net zero possible. 
At the heart of the Innovation Pavilion is The Innovation Stage, where BEIS will outline the breadth of support offered through the government's Net Zero Innovation Programme (NZIP) with sessions that focus on the Energy Entrepreneurs' Fund and Flexibility Innovation Programme, two schemes that back the next generation of inventors and innovators. Tim Cook, Co-Head of the Built Innovation team at BEIS, will be chairing sessions on Heat Pumps: "What does the future hold?" and "Green home finance: pioneering sustainable lending", alongside many other key topics facing our industry.
BEIS' presence at Futurebuild is an opportunity to amplify the pioneering work taking place from both policy and through its support of UK businesses to realise the potential of new ideas. With so many successful business support programmes to talk about, Futurebuild gives the team at BEIS the opportunity to let the industry know what's available, what's working and start conversations around what government need to be considering going forward. BEIS want to encourage the sharing of knowledge and collaboration across all stakeholders to ensure the continual development of their technologies to produce market ready solutions that will have a positive impact on reaching net zero.
The 40 companies exhibiting in the Innovation Pavilion will have the chance to enter Futurebuild's new competition the "Big Ideas Pitch", a motivator for them to show how their game-changing innovation can potentially disrupt the built environment. Ten of the companies will have the chance to pitch their ideas to a live audience, a judging panel led by Dr Oliver Jones of Ryder Architecture and an invited panel of investors. 
As well as the informative BEIS sessions, The Innovation stage will feature presentations from Futurebuild's Net Zero Pioneers Tepeo and Hub Brussels alongside their 14 Innovation Partners, with sessions covering subjects on circular design, decarbonising cement, smart rainwater management and AI powered green buildings to mention just a few. Futurebuild is also excited to offer something a little different this year; presentations from four age group winners of the Build the Change Lego competition! The youngsters, aged between 8-13, will present their creative solutions, to the climate crisis, through their Lego brick designs, to a leading industry panel. 
"Futurebuild believes everyone in the supply chain has a solution that can make a positive change," explains Martin Hurn, event director at Futurebuild. "FutureX Innovation will give start-ups and SMEs, who are already part of a BEIS programme and looking for follow on Seed/Series A investment, the chance to let the industry know their solution, their innovation." 
Futurebuild 2023 will provide the ultimate stage to showcase that commitment to the creation of a better building industry. By looking at the bigger picture, we can learn from each other's journey to sustainability and what we need to do to achieve net zero.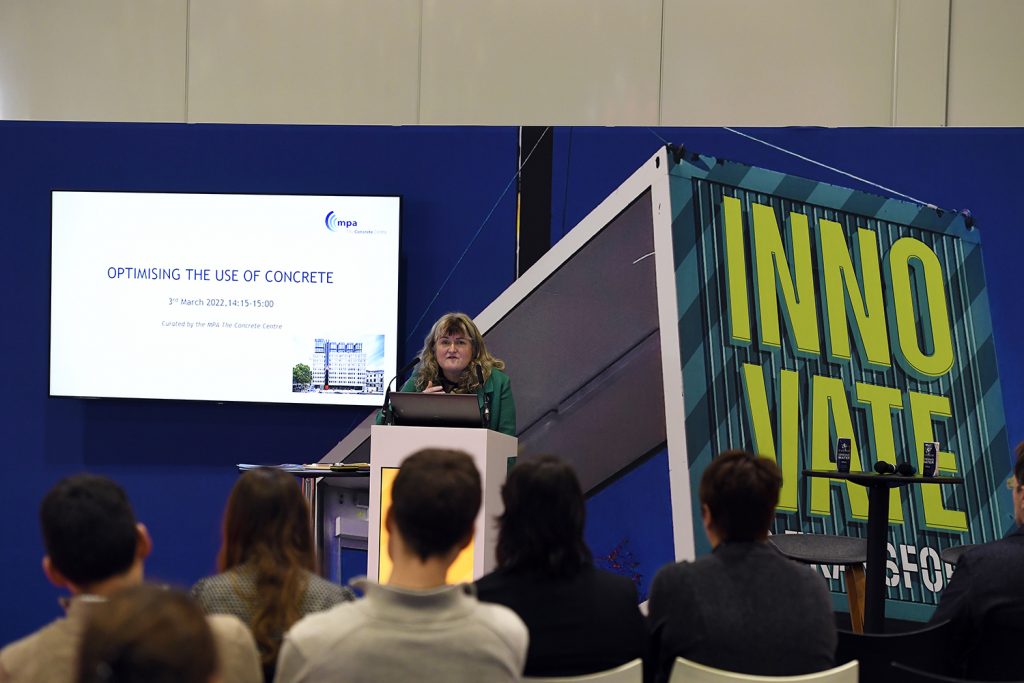 Futurebuild 2023 will take place from March 7th to March 9th London's ExCeL.
For more details, visit www.futurebuild.co.uk 
Don't miss out on this year's event. Visitor registration is now open