Specwall A1 rated advanced wall system – a renewed focus on fire safety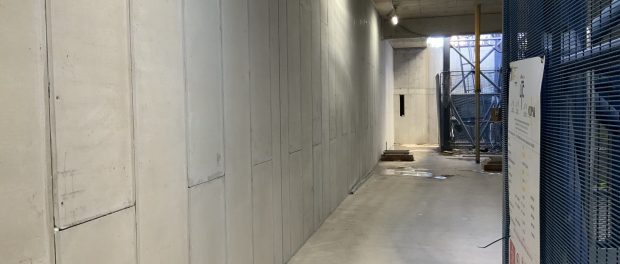 Following recent fires in high rise buildings, the need to do more than meet the minimum building control requirements on fire safety has become clear. Buildings up and down the country have substandard materials installed and the worries about future fires are growing by the day as the cladding scandal continues.
A government reform of the Building Regulations with regard to fire safety is underway, with a particular focus on high rise residential buildings following the Grenfell Fire tragedy. Previous deregulation and complacency around fire safety, along with irresponsible behaviour from suppliers, led to a situation where combustible materials were being specified on tall buildings despite the obvious dangers.
This has led to a renewed focus on fire safety in order to prevent similar tragedies happening again. This means that developers, architects, contractors, sub-contractors and others involved in construction need to start considering the materials they are using now to stay in line with future legislation.
What is A1 rating and why is it important?
All materials and products used in the wall build-up of tall buildings comprised of one or more dwellings are required to meet European fire classification A1 or A2-s1, d0.
The definitions of A1 and A2 standards are as follows:
A2 – If construction products produce no contribution to fire, but have the potential to produce some smoke or flaming droplets
A1 – Materials that cannot contribute to fire at any stage, including a fully-developed fire
To class as an A1 product, stringent tests must be passed to ensure that they are completely non-combustible in all circumstances. These include:
BS 476-1: Fire tests on building materials and structures
BS EN 13501-1: 2018 Fire classification of construction products and building elements
The range of products which meet these standards is small, especially when it comes to wall build-ups. The vast majority of current solutions used widely across the industry do not meet the A1 standard.
For example, most plasterboard is designated a 'material of limited combustibility and is classified as Euroclass A2'.  Walls with plasterboard components often do not meet A1 standards and, therefore, are going to be increasingly unattractive to funders wishing to future-proof their investments and ensure they are protected in the future as fire safety laws become more stringent.
This reality means that everyone involved with construction is going to have to change their approach and incorporate products which are A1-rated and keep fire safety at the heart of their projects.
Fire safety and sustainability go hand in hand
One of the most sustainable things you can do is use products which are designed to stand for decades to come. The initial material extraction and the construction process create your project's quota of embodied carbon which will be the most significant environmental cost of any building.
Sustainability means futureproofing, and one of the most important ways to do that is to ensure that you are using the most up to date fire resistant materials on the market.
In order to provide safe places for people to live, and future-proof properties for funders and investors which mitigate the risk of expensive remedial works, Specwall researched and developed an A1 fire rated walling system for the construction industry
Specwall is tested and certified to UK, EU and international standards. Our wall panels have achieved all relevant certification and provide the following among many other compliance benefits:
2-hour fire walls or more with the 75mm panel
3-hour fire walls or more with the 100mm panel
As well as going beyond safety requirements now, our A1-rated panel will also satisfy further tightening of the fire safety regulations down the line if they change.Key technical information about our A1 panel is as follows:
No flammable material in the panel
Cannot contribute to a fire at any stage
Same weight and strength as standard A2-rated panel
100m depth, single-layer system
Simple, integrated, stand-alone
Price competitive with SFS or blockwork alternatives
Advanced wall systems in construction are one of the most important parts of any development. Modern methods of construction – most notably off-site manufacturing – are rapidly changing the landscape.
A great example of this is Specwall which offers major advantages over traditional wall systems like blockwork and plasterboard. Off-site manufacturing means that Specwall panels are delivered to site and then installed as single pieces with all acoustic, insulation and fire ratings inherent to them.
Martin Pickering, Project Director at Specwall, said:
"Our A1 fire rated panel is a great example of how choosing the right materials is key to embedding fire safety in your development. The A1-panel has exceeded vigorous testing with confirmations that there is no flammable material in the panel and it cannot contribute to a fire at any stage – making it ideal for architects, developers and funders who have fire safety and protection as a key concern."
Want to learn more about fire safety and protection in construction and how Specwall can help you?
Our technical team is on hand to support the specification process for architects and developers by providing CPD sessions, training, NBS specifications, .dwg design drawings and more.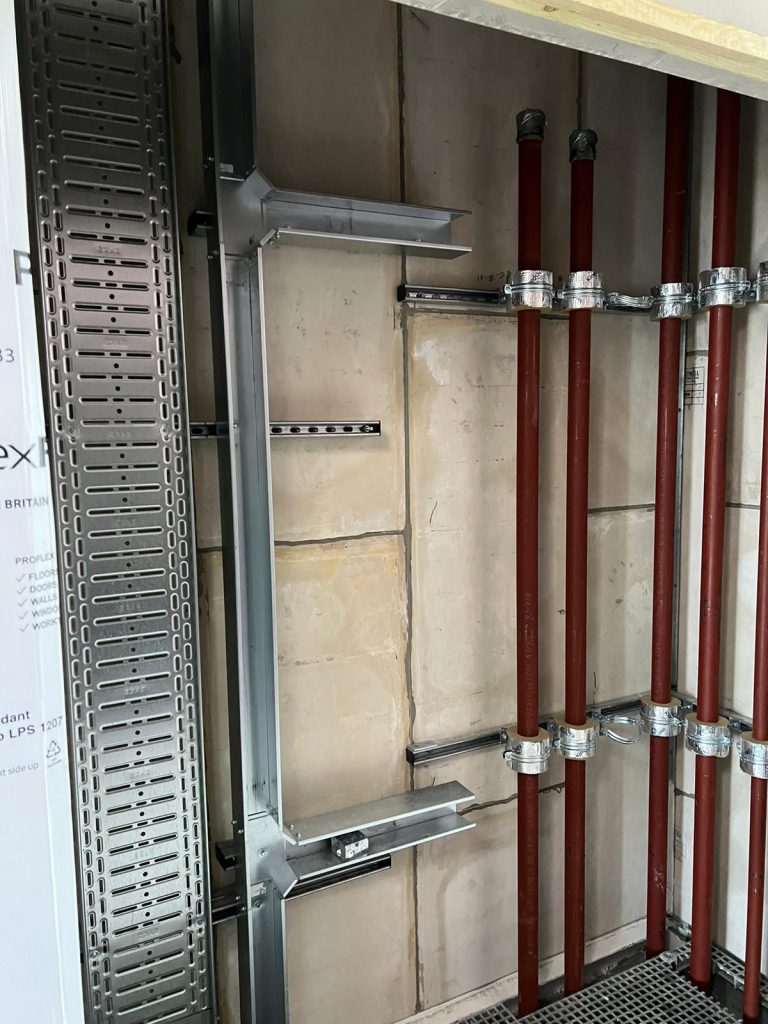 Get in touch today by calling 0161 511 4790 or contacting us via www.specwall.com to find out more.