Lignacite celebrates the new year in style with ISO 50001 certification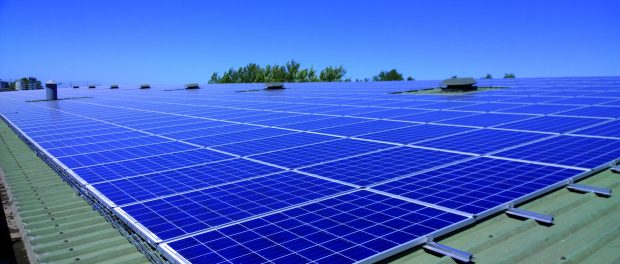 Sustainable concrete block manufacturer Lignacite kicks off 2023 with another milestone in its race to net zero, having secured the international standard for energy management.
With the company's net zero deadline of 2030 now only 7 years away, concrete block manufacturer Lignacite has been pulling out the stops to steadily increase its green credentials and keep pace in the race to carbon neutrality.
Having already met the requirements of ISO 14001, the standard for environmental management, and BES 6001 (Responsible Sourcing in Construction), the next natural step was ISO 50001, which puts in place the processes needed to track and improve energy management.
Stepping it up
Thanks to its existing certification, Lignacite found that it was well on its way to achieving another ISO certification, with around 60% of the necessary processes already in operation.
To take things to the next level, the Lignacite team created a formal energy management review system, which is now conducted twice a year. An in-depth management review is held at the start of the year, which brings together senior managers and key personnel to discuss how the new ISO processes have been working, any non-conformities (such as unusual amounts of energy usage) and on the effectiveness of corrective action. A follow-up meeting then takes place mid-way through the year, giving the company the opportunity to see how energy management processes are performing.
The company has also stepped up its daily energy monitoring. While energy use was already being watched, Lignacite now has a system in place to make this more regular, and most importantly, accurate. To do this, a multitude of smart metres have been installed, which provide real-time data for the team to inspect.
And if that wasn't enough, an organisational energy committee has been set up too. Featuring production managers, the haulage manager, chief engineers, head of production, chief operating officer, and the SHEQ manager and SHEQ coordinator, the group analyses the results from the new smart metres. They examine how and where energy is used, and what type. They also research options for reducing consumption, switching to renewable sources wherever possible, and agree and implement the organisation's energy improvement programs. This group is heavily involved in the energy management reviews and also has responsibility for developing Lignacite's programme for net zero.
The next phase of the race
From start to finish, the accreditation process took 5 months to complete, which is a testament to the strong procedures Lignacite had already implemented.
Going forward, the company will be able to continuously review its energy performance and take its energy use into account for every business activity. Using this information, the team can then investigate ways to improve this usage and accelerate the switch to renewable sources. To maintain certification, Lignacite will also be periodically reviewed by an independent auditor.
Commenting on the achievement, Lignacite's SHEQ Manager, Marvyn Candler, said:
"ISO 50001 helps us massively in terms of our net zero goal. We can now regularly review ways to reduce our energy consumption and have the systems in place to investigate any unusual peaks, which we weren't able to do easily before. Now we can investigate them and find ways to ensure that they don't happen again. The fact that we will be reviewed by outside auditors is also a source of motivation, which means we will actively continue to work towards our net zero goals."
Find out more about Lignacite's sustainability
Learn more about Lignacite's sustainable products by visiting their website: www.lignacite.co.uk.