Morrison Energy Services delivering overhead lines refurbishment for National Grid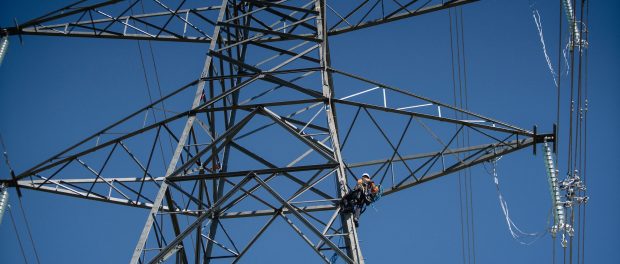 Morrison Energy Services' Transmission Networks team is proud to announce it has secured a contract with National Grid to refurbish the southern section of the 4VK line between Cottam and Wymondley.
The work involves carrying out essential refurbishment works on 170km of overhead line between Cottam Power Station, Nottinghamshire and Wymondley, Hertfordshire.
The project team will upgrade overhead lines that have been in service since the mid-1960s. This work will provide a safe and reliable electricity supply to homes and businesses in the area for years to come.
Phase one, completed in November, involved replacing the conductors that run between the pylons on the 90km stretch between Cottam and Ufford, near Peterborough.
 The next stage, taking place in 2023, requires the team to upgrade the next 80km of overhead line, which includes replacing the conductor and fittings between Peterborough and Wymondley.
The 4VK line project has a number of high-risk, complex crossings including railways, dual carriageways and high voltage third party power lines. To understand the extent of these crossings and the detail on each site, the project team will be using drones to provide 360o visibility.
Working with the project's archaeologists, the team will avoid interfering with important historical sites while carrying out the work.
In line with Morrison Energy Services' sustainability strategy, the team has been consulting the project's ecologists on environmental elements. Any species found to be near the line will be carefully monitored with strict controls put in place to make sure they are safe and undisturbed.
Additionally, the team is looking to reduce its carbon usage at all stages of the project by using alternative fuels, solar powered products and sourcing circular materials to reduce waste.
David Maddocks, Managing Director for Morrison Energy Services Transmission Networks, said:
"We are proud to be delivering this project for our client which we have been working with for over 30 years.

"Around 170 of our people will be helping to deliver reliable electricity to National Grid's southern customers."