Building a sturdier framework: addressing the mental health crisis in the UK construction industry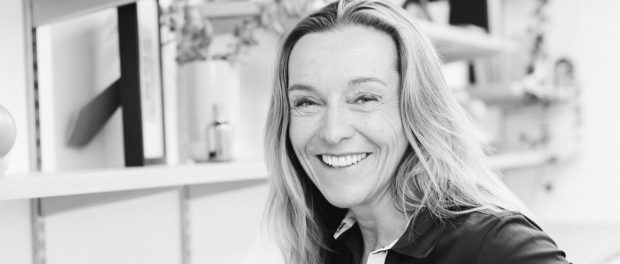 Dr Nicola Eccles, On Wellbeing, assesses the mental health undercurrents within the UK construction sector and the innovative strategies being implemented to build resilience among its workforce 
 Words: Dr Nicola Eccles 
The UK's construction sector is a significant economic force, employing 1.4m people across 353,365 enterprises in 2021, with workers averaging 36.9 hours a week and taking home £26.8-£39.2k per annum. Yet despite the critical role construction plays in the economy, there is a troubling trend of poor mental health among its workforce, exacerbated by the pandemic. The Construction Industry Training Board (CITB) released a report in 2021 which, according to its Strategy and Policy Director Steve Radley, showed that – in terms of mental health and wellbeing support in the industry – "the pace of change needs to accelerate as a matter of urgency." 
Referencing its predominantly male workforce, a report by the Mates In Mind charity revealed that men in construction are three times more likely to die by suicide than the male national average, hinting at the depth of the mental health crisis within the industry. Every working day in the UK, two construction workers die through suicide according to construction charity Building Mental Health. A 'silent epidemic' of mental health issues has taken hold, say these organisations, with reports indicating that most workers have experienced stress, anxiety, and depression over the past year. Because while a lot of discussion focuses on the impact of poor mental health on productivity, the high hidden cost is on communication, self-worth, decision making and on the surrounding families and communities.  
Workers' inability to open up about their mental health means that many are resorting to self-medication. One study found that construction workers and supervisors are more likely to abuse prescription pain medication, cocaine, alcohol, and marijuana than people in other high-stress occupations. The perception that being vulnerable is weak still remains, despite recognition that the opposite is true. 
There is a general increase in emotional distress, anxiety and depression in our communities following the pandemic and permacrisis. Across the lifespan and in diverse social spheres are struggling to cope with daily life. 
The causes of such widespread mental distress are multifaceted. With nearly half of the workforce self-employed, financial instability looms large, exacerbated by the pressures of productivity-based pay: the number of bricks laid for bricklaying or work per square metre for plastering. Slow workflow can trigger worker stress and there can be burnout from taking on too much. Weather-related site shutdowns or delays in the delivery of materials can also elevate stress levels. Indeed, a 2023 study led by the University of Aberdeen found that workers who rely on performance-related pay (PRP) are at higher risk of chronic stress, heart disease and poor mental health.   
This financial stress, coupled with an often toxic culture where bullying is masked as 'banter,' creates an environment ripe for mental health deterioration. Although some might contend that banter can build camaraderie, it can spill over into bullying, which often has a devastating effect. Bullying can involve tactics such as verbal, non-verbal, psychological and physical abuse, as well as humiliation. Workers who experience bullying are twice as likely to experience suicidal thoughts. In the UK, one in five construction workers have been affected, of which a third didn't discuss the subject with peers or managers.  
The implications for the industry itself are similarly stark. In UK construction, stress, anxiety, and depression account for one-fifth of work-related illnesses, resulting in a staggering 70 million sick days per year at an estimated annual cost of £70 billion-£100 billion. 
In response to this escalating crisis, several initiatives have emerged. From the HSE's toolkit to Building Mental Health's efforts to represent a growing acknowledgment of the necessity for change. The latter comprises a cross-industry volunteer group that provides a flexible and consistent framework to enable all parts of the construction sector to access mental health support. 
Elsewhere, charities like Lighthouse and Mates in Mind have stepped in, providing resources and support systems aimed at addressing the endemic stress and improving overall wellbeing. Lighthouse, for example, offers a Wellbeing Academy featuring MHFA-accredited training to help participants support themselves and help others. Their 'Make It Visible on Site' initiative has seen them visit 173 construction sites and engage with almost 9000 site operatives across the UK and Ireland and, in June 2023, they launched the Make It Visible portal.   
One of the more innovative approaches to combating mental health issues in construction is the adoption of wearable technology. Devices that monitor physiological indicators are increasingly used to signal when an employee might be experiencing stress or is in need of intervention. In other words, biometric data can help employers see if they're pushing their employees too hard. Bodytrak, for example, captures real-time physiological data from a wearable earpiece with multiple sensors: it monitors heat stress, fatigue and noise exposure. Insights are analysed by AI against the individual's baseline and alerts are sent to both the user (via audio prompts) and supervisor (via a real-time dashboard) so that intervention can be enabled, and incidents prevented.  
Major construction companies are beginning to take notice and engage with mental health initiatives, indicating a shift toward a more holistic view of worker wellbeing. Partnerships with mental health charities and the development of support matrices are examples of the industry's commitment to this issue. Kier UK has partnered with Lighthouse to support employee wellbeing. There is a 24/7 confidential helpline, a free text support service and a network of over 350 Lighthouse Beacons which utilise existing support groups to offer a safe space to share and socialise. Kier UK is also delivering joint webinars and toolbox talks alongside the Lighthouse for operative and management colleagues, to help raise awareness of the support available.  
Elsewhere, Skanska has partnered with health assessment advisory service Maximus to provide mental health support for its UK employees and help improve wellbeing in the wider construction sector. Maximus says it's working with Skanska to deliver webinars, training and workshops across its UK sites, covering topics including prevention of burnout, suicide awareness, PTSD awareness, and links between physical and mental health. 
However, the sustainable solution lies in individual skill development and a recognition that just as physical fitness needs work on a regular basis. So too does mental fitness. It is not a case of address it once and it will be 'fixed'. Most people need a regular dose of self-study and awareness recognition. Employers have responsibility for providing resources and being a facilitator. Individuals have the responsibility and accountability for recognising patterns and triggers and working with those resources to thrive rather than just survive. By using a new skill-based digital platform like On Wellbeing, for example, which provides individuals with a bespoke mental health learning package that is both interactive and engaging.  
Because while the construction industry has traditionally focused on physical safety, the rising tide of mental health issues among its workforce demands equal attention. Through the adoption of supportive policies, the integration of technology, and a shift toward open dialogue about mental health, the industry aims to not only build structures but also support the builders themselves. The true testament to the industry's strength will be in how it supports the wellbeing of its most valuable asset: its workforce. 
Dr Nicola Eccles is the Head of Mental Health and Wellbeing for On Wellbeing, a new corporate wellbeing app that can help address mental health challenges in the workplace and build better mental resilience for its users.