Artificial Intelligence has arrived in the UK. Will it make the Construction Sector safer?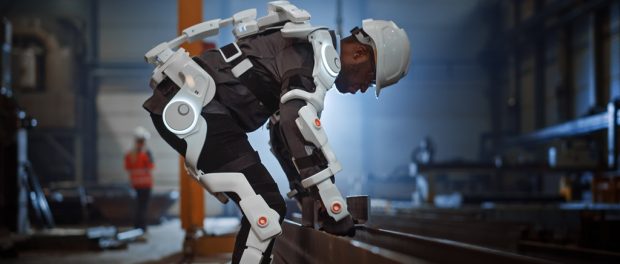 By Graham Sharp, Managing Director of Stanley
Construction work is a physically demanding sector and one of the highest for workplace accidents and injuries.  In fact it is estimated that 40,000 construction workers suffered a work-related injury relating to back pain and other musculoskeletal disorders (MSD's) in 2021/22.  Non fatal injuries like these can mean a significant amount of time off work and seriously impact a worker's ability to perform tasks.  For the employer, it means losing key workers to sickness and a drop in site productivity and efficiency.
In the last few years,  some of the most ground breaking solutions transforming workplace health and safety are those which harness the power of Artificial Intelligence (AI). The AI wearable device market for health and safety monitoring has been pioneered in the US, where the market is more developed.  In the UK, AI solutions are just starting to come onto the market with new AI health and safety  equipment like the WearHealth exoskeleton scanning technology bringing exciting change, a more advanced level of protection for workers at high risk of workplace injury and a new way for employers to collect really detailed data that can help inform future Health and Safety policies on site.
Exoskeleton suits are already being used in the UK
These solutions are not just the stuff of science fiction. The suits are already being tested by companies across the UK including Currys, who are using them to help their warehouse staff stay safe when lifting and carrying heavy loads.  They are also being trialled in the car industry and the rail industry, where employers are seeing the benefits that this new technology can bring to their workforce.
There are many diverse roles on construction sites that could really benefit from the support that an exoskeleton suit brings.  They can be worn for any job that requires repetitive movement whether it be lifting, stretching or reaching overhead for long periods of time.  The suit helps to protect and support the worker by not only easing pressure on the lower back and core, but also helping to lighten the burden put on the body and back from heavy lifting. This helps to combat fatigue and improve endurance on tasks.
How do the suits help to keep workers safe?
A consultant expert can help to identify the best suit out of the many that are in the market.  A rigorous pre-assessment process utilising AI technology is then followed that helps to identify the issues that workers most commonly face in executing a specific activity. From there, the exoskeleton suit is then trialled by a small number of workers for up to a month and feedback obtained from them before moving onto an implementation.  It can take some time for workers to get accustomed to wearing the suit, which is why a phased approach is introduced. Each selected suit is designed to keep the worker safe and to protect and support their body to reduce MSD's.  Using wearable sensors, the employer can track the before and after impact from wearing the suit to complete the task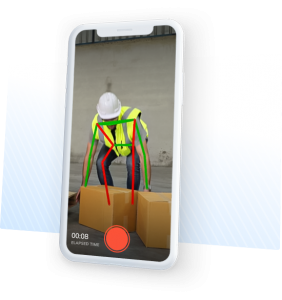 Challenges for the construction industry
The main challenge facing the construction industry when it comes to exoskeleton technology is getting everyone on board – from site managers, supervisors and workers. All must be aware of the health and safety benefits that this technology can bring in order to make the most out of it.
The other challenge is cost; there is no denying that investing in exoskeleton technology is a financial decision that needs to be justified, but evidence is proving the value and returns of these solutions.
The exoskeleton technology now available for workers, will make the construction industry safer and is something that should not be overlooked by companies working in the sector who want to stay ahead of the competition while increasing safety and productivity.
Introducing new technology to an existing workplace can be daunting, but there are industry-leading companies providing support and guidance every step of the way.