5 Reasons Using Field Service Management Software Could Enhance Your Construction Business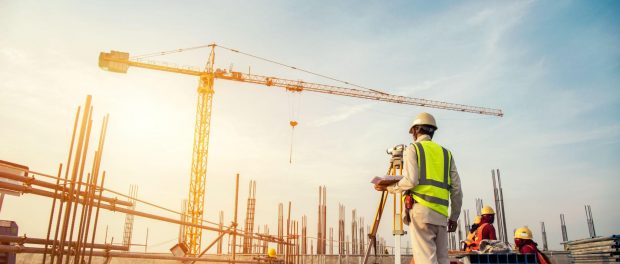 From enhanced scheduling and dispatching to improved credibility, how construction companies can benefit from implementing Field Service Management software into their practices.
In a constantly evolving market, construction companies need to be proactive rather than complacent about pursuing efficiency in their operations and streamlining their processes for managing projects. Organisations in the construction industry need to strive for innovation in order to build resilience and remain competitive. According to a study conducted by MarketsandMarkets, the global field service management market is projected to grow by almost $2 Billion by 2026 reflecting an increasing demand for these solutions across industries, specifically construction. With projections such as these, it is evident that field service industries such as construction are recognising the immense potential of field service management solutions and in order for construction companies to remain competitive, it is worth considering how this software could benefit your construction business.
5 Reasons to Incorporate Field Service Management Software into Your Construction Business
At its core, field service management software is designed to automate key processes, streamline workflows and provide real-time data and analytics to managers and workers. Here are the 5 main benefits of implementing this software into your construction business.
Drive up Construction Speed with Scheduling and Dispatching.
Due to the nature of construction work being highly time-sensitive, hitting deadlines and meeting scheduled milestones is crucial to the success of construction companies. Missed deadlines or project milestones will likely result in poor client relationships or missed payments based on work not being completed.
Field service management software enables construction companies to schedule and dispatch workers more efficiently. With this software, managers can schedule workers for different jobs based on the work they specialise in, their availability and location, ensuring that each job is staffed with suitable workers at the right time therefore allowing the business to ensure project milestones and deadlines are met.
Construction companies can also benefit from using this software through enabling managers to optimise routes and schedules meaning travel time is reduced whilst ensuring workers arrive at job sites on time. Through the use of real-time data and analytics, managers can identify the most efficient routes and schedules, taking into account aspects such as traffic and weather. Not only does this improve efficiency, it also helps with cutting costs as efficient route planning will reduce fuel usage.
Real-Time Construction Progress Updates.
The ability to provide and receive real-time data is a significant benefit that construction companies using FSM software will receive. The software will provide information to both internal and external stakeholders relating to job progress, service updates and potential delays. For internal teams, real-time service updates enable efficient coordination and collaboration throughout the various teams on site. Workers can receive immediate updates on job assignments, changes to schedules and any new instructions or safety guidelines. This ensures that everyone is working from the latest and most relevant information and reduces the likelihood of errors.
With regards to external stakeholders, real-time service updates are invaluable for building client relationships and retaining customers. Companies can provide immediate notifications to clients and project milestones, completion estimates or any unexpected delays. In any industry, transparency builds trust and enhances client satisfaction therefore improving the overall customer experiences. With the construction industry being extremely competitive, building and retaining a strong client list is imperative to the success of construction companies.
Create Accurate Design-Build-Maintain Estimates.
The use of FSM software allows construction organisations to create accurate estimates for the cost of projects. As the business has total visibility over every factor of a project that will determine the cost of the project, such as; labor costs, materials and equipment, this will help the business avoid underestimating costs meaning they ensure that they are delivering projects within the agreed budget. Through doing so, this will improve the relationship between the customer and the business. Further, retaining customers for future projects becomes likely as there is rapport between the two parties.
In addition to providing customers with a better service through accurate estimates, through using real-time data and analytics, managers can identify areas where costs can be reduced. This could be through optimising worker schedules, reducing inventory levels or optimising the routes workers take to sites to save on fuel costs. Through cutting business expenses, construction companies can improve profitability allowing them to thrive in a competitive market.
Tighter collaboration and communication between on-site and back-office teams.
FSM softwares provide a centralised platform for all employees in the business. This centralised platform bolsters improved team collaboration as workers can communicate with each other and managers in real time. Information regarding updates, feedback and issues can be communicated quickly using this software and managers can view worker progress and provide feedback and suggestions to workers to improve efficiency and production. Furthermore, FSM software provides teams with access to real-time data and analytics allowing them to make informed decisions and adjustments as needed. For example, if a project is falling behind schedule, teams can use real-time data to identify the source of the delay and make adjustments to the workflow to get back on track.
Alongside communication within teams, FSM software will aid construction companies by enabling them to communicate with various other teams who may be working on a project. For example, a construction project will involve teams such as plumbing, electrical and carpentry teams. This software means managers can assign tasks and coordinate workflows among these different teams, ensuring seamless working throughout teams on a project.
Improved trust and credibility with
As technology continues to evolve, so do the expectations of customers. This 'new generation' of customers are familiar with, and expect on-demand features. With the introduction and sustained use of apps such as Uber, Amazon and Spotify, the expectation to receive this service from other companies is more prevalent than ever. With the introduction of field service management software into construction businesses, this will allow customers to receive information regarding updates on their projects, job progress and expected completion times, on-demand. Should businesses decide not to incorporate FSM software into their business, they risk the threat of low customer retention and poor relationships with customers as they will likely look elsewhere to a business who can provide this on-demand information.
In addition to the progress of their projects, customers can also access job records, invoices and various other documents on-demand through using a field service management software. The software also provides customers with the ability to submit service requests and communicate with the construction companies in real time. This can help companies respond to customer needs quicker and provide a higher level of customer service.
In summary, FSM software is an invaluable tool that construction companies should consider investing in. It enables businesses to automate key processes, streamline workflows and provide real-time data and updates to both employees and customers. With the ability to customise this software to meet specific needs and requirements, construction companies can optimise their operations for maximum efficiency and profitability.
Written and researched by Charlie Green
Senior Research Analyst at Comparesoft