Using Tech for Sustainability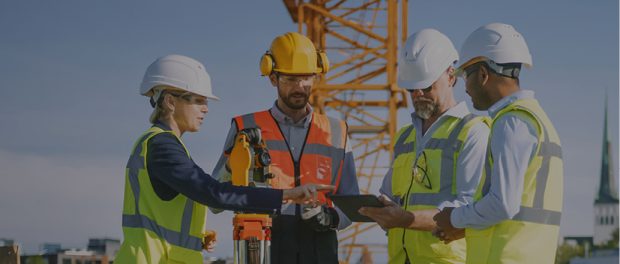 Months of political and economic uncertainty point to a potentially bleak outlook for the construction industry in 2023. Adopting new technologies can be daunting for any business – but there are many ways technology can help your firm survive a construction recession.
It promotes sustainability
Technology means you can go paperless, eliminating printing costs – a huge boost for your sustainability efforts, as well as savings for your bottom line. Plus, having everything processed digitally facilitates remote working – something many businesses are now adapting to.
It improves collaboration
Cloud technology makes it easier to share information even when you're not in the same location. Real-time data sharing from any device at any time means everyone has access to the latest information, helping avoid delays, and saving time and resources.
It streamlines processes
Many processes that typically drain your time and energy on projects can be automated. From payroll to scheduling to project management, there's a wide range of software out there that can help you save valuable time and money.
It supports training
It's important to retain as many employees as possible, especially during a downturn and as our industry struggles with recruitment. Technology helps connect your teams and offers access to flexible, up-to-date training.
It minimises re-work
Re-work is one of the most common reasons firms lose money. Software can help track progress and bring the whole team together, making mistakes and problems less likely while keeping projects on track and improving your reputation.
Are you ready to start saving time and money on your projects with technology today?