The Ram 1500: The Ultimate Workhorse for Tradies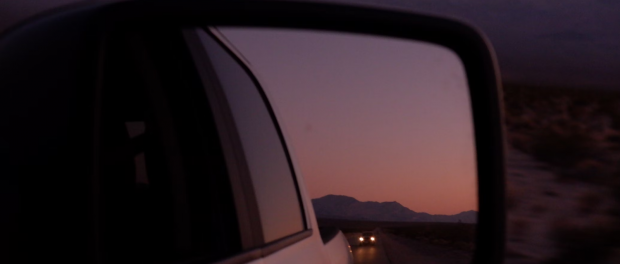 When it comes to dependable and robust workhorses for tradies, the Ram 1500 stands out as a true powerhouse in the pickup truck market. 
Renowned for its impressive performance, durability, and versatility, it has become a favourite among tradies, combining the perfect blend of ruggedness and functionality needed for various tasks in the trade industry.
Whether you're hauling materials, navigating tight worksites or just getting from A to B, this iconic truck is sure to provide you with premium off-road capabilities and maximum comfort. 
To help you, we'll delve into what makes the Ram 1500 such an attractive option for tradespeople and explore why it's the ultimate workhorse for tradies. So keep reading and know more about the in-depth review of the Ram 1500. Below are what makes this vehicle stand out:
Engine Power and Performance
Two engine choices that are both created to provide you with the best driving experience power this lineup of vehicles. 
There is more than enough power for all of your heavy-duty activities in the base 5.7-litre naturally aspirated V8 petrol engine. It produces an outstanding 291kW of output and 556Nm of torque. 
For maximum power and acceleration, the 1500 TRX has a 6.2-litre supercharged V8 gasoline engine. This powerful power plant produces 523kW and 882Nm. 
As stated earlier, the Ram 1500 TRX accelerates from 0 to 100 km/h in 4.5 seconds and reaches 159 km/h. Thus, it is the fastest and most powerful pickup truck in its class.
Durability and Reliability
When it comes to a vehicle's durability and reliability, the Ram 1500 is unmatched. Its fully boxed frame, multi-link rear suspension, and advanced technology provide superior strength, stability, and control while navigating uneven terrains or carrying hefty payloads. 
Moreover, with its high-strength steel frame and durable body panels, this truck can withstand even the toughest job site conditions with ease. 
It also boasts impressive towing and payload capabilities, making it a top choice for tradies who need to transport heavy equipment and materials on a daily basis. 
It can tow up to ranges of 750kg for unbraked and 4500kg for braked towing, making it one of the strongest performers in its class.
Spacious and Functional Interior
Spaciousness and functionality are essential for tradies, who often need to carry extra tools and equipment with them. Up to five passengers can ride in comfort due to the vehicle's roomy interior. 
This vehicle is ideal for lengthy travels or hauling heavy objects because it has the best rear seat legroom in its class and lots of storage space. 
Additionally, it has the most recent technology and convenience features to increase the efficiency of your working day.
An adaptable 8.4-inch touchscreen, Apple CarPlay and Android Auto, and a versatile centre console with storage are included. 
Versatility for Various Trades
This is a well-liked option for tradies of all stripes because of its adaptability. With its many configuration choices, this truck has you covered whether you're a plumber, electrician, or carpenter.
From traditional cab setups to the more spacious crew and quad cabs, there's a Ram 1500 for every trade need. Plus, with various bed lengths available, you can easily customise the truck to fit your specific job requirements.
And for tradies who need to frequently drive off-road, the Ram 1500 Rebel edition offers superior off-roading capabilities with its specialised suspension, all-terrain tires, and electronic locking rear differential.
In addition, it comes in various trim levels, allowing you to select the features and amenities that best suit your work needs and budget.
Advanced Technology and Safety Features
Last but certainly not least, the Ram 1500 offers advanced technology and safety features that make it stand out in its class. 
From a surround-view camera system to blind-spot monitoring and adaptive cruise control, this truck has it all to keep you safe on the road.
For the safety of both drivers and passengers, it also has a number of airbags and an innovative braking system.
Due to its many connectivity options, you may stay connected and productive when travelling. Additionally, it contains a navigation system that enables on-time arrival at your destination, even when taking unexpected routes.
Conclusion
The Ram 1500 is the ultimate workhorse for tradies, offering unmatched power, durability, versatility, and advanced technology. 
With its impressive engine choices and towing capabilities, as well as a spacious and functional interior, it can easily handle any job site demands.
Not to mention its adaptability for various trades and top-notch safety features, so consider the above information and make the right choice for your next work truck. 
After all, you deserve nothing but the best when it comes to your hard-earned money and career as a tradie. Good luck!