Still waters run deep: Why mine drainage risk assessments are crucial for today's property developers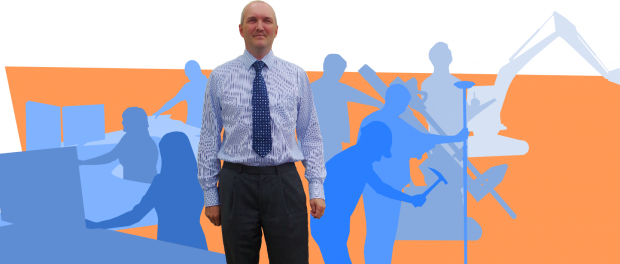 Why mine drainage risk assessments are crucial for today's property developers
Whether it's a single home build or a community development, property developers today have much to contend with, given each project posing unique risks and each location dictating its own criteria. There are numerous factors to consider before construction can take place; first and foremost is obtaining that all important planning permission.
Robertson Developments, a family run business with over 50 years' experience in building quality homes and communities in Cornwall, understands the correct steps to take in order to secure the future of a development. Operating from Camborne, the company know all too well the dangers of building within a location that is quite literally, a minefield.
With its rich mining legacy, Cornwall was once the mining capital of the world and remains home to thousands of decaying and abandoned mines. This legacy mean tunnels and unmaintained drainage adits (entrances) alter the natural flow of water and leave a failing mine drainage infrastructure. There is a real threat posed by higher groundwater levels, contaminated waters/sediments, and sudden break-outs of mine water.
For Jason Mitchell, Managing Director of Robertson Developments, using a trustworthy external mining searches provider makes the process of submitting a planning application smoother and quicker, saving valuable time and money.
"We are always cautious of the potential risks associated with the region, which is scattered in mining hotspots, so we've been using Mining Searches UK for nearly 40 years," says Jason. "With some of our developments positioned within critical drainage areas, having a mine drainage risk assessment is a crucial phase of the planning process."
Most recently, Jason called upon the team of specialists at Mining Searches UK to perform a detailed mine drainage risk assessment on a new significant residential development in Camborne, Cornwall. Mining Searches UK was able to draw on its extensive mining archive to provide a deeper insight, conduct a detailed risk assessment and produce a clear and concise report to support their planning application.
Sustainable drainage challenges
Local Planning Authorities and environmental agencies are increasingly asking developers to seek sustainable solutions to meet surface water management requirements and adhere to sustainable drainage strategies. As a business that pride themselves on a green, sustainable and caring approach to building and construction, Robertson Developments is always looking to adopt best practice.
"We are constantly on the lookout for the most sustainable solution to maintain our reputation as a responsible developer, but what works for one development might not work for another," says Jason.
Every local authority has its own drainage management strategy, and more often than not, using sustainable drainage systems for modern developments and reducing surface water run-off can provide amenity and biodiversity benefits and improve water quality. However, with the Tregenna Lane development positioned within a critical drainage catchment area, on this occasion, using a sustainable option such as infiltration drainage or soak aways goes against the grain of the local authorities Flood Risk Management System, due to the presence of mine workings and contaminated land.
Clean surface water entering historical mine systems can contribute to contaminated water from mines polluting downstream watercourses. However, with no natural outfall available such as a drain or watercourse assisted by gravity, a pump would needed to manage the flow of water to force direction.
Providing peace of mind
With no drain or watercourse available without the use of a pump, Jason and his team were convinced that using an infiltration system was still the best and most sustainable option.  From this they asked Mining Searches UK to look at the whole site to investigate and confirm if there were any historical mine workings in the vicinity, as well as making sure that there was no risk of surface water entering these mines.
While the planning application is still in the process of being considered, Jason and his team feel confident that with the support of Mining Searches UK, they have put their best foot forward and have a good chance of permission being granted for their preferred drainage method.
"In our experience, working with Mining Searches UK is a safe and simple decision. They are professional, courteous and experts in their field. We have never felt the need to use anyone else and we look forward to continuing our professional relationship with them for our future projects."