Smaller Businesses are Leading the Way in the Construction Industry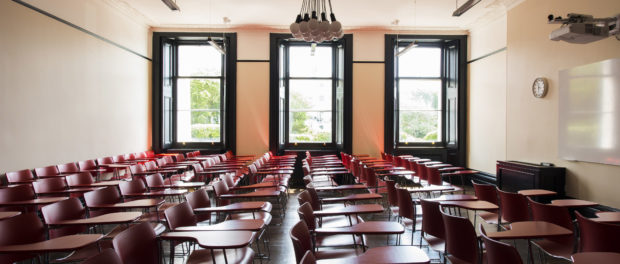 Eamonn Daly, Director of ITC Concepts, explores the benefits of being an SME
In the construction industry, creative solutions and technological innovations are developing thick and fast, and there is something that all the businesses that are pioneering these advances have in common: their size.
Whilst the larger construction companies might dominate the column inches in this space, the idea that it's only bigger businesses leading the way and that SMEs follow in their footprints is misguided. SMEs make up the majority of the industry, their size allows the flexibility to be creative, which helps to position them at the forefront for innovation.
At the simplest level, being a smaller business makes it easier to successfully implement changes across the business without significant disruption. With less bureaucracy to plough through, small businesses have the freedom and flexibility to introduce new and creative solutions with ease. This freedom also enables the business to experiment with new or unconventional solutions and technologies.
At ITC Concepts, we have first-hand experience of the advantages of being part of an agile, cross-functional team. The size of our teams is a crucial part of this. Smaller, closer-knit teams mean that decision makers are constantly in conversation with the rest of the team, and therefore able to effectively deal with issues or ideas as they arise.
For example, we have introduced a mobile app amongst our on-site teams to streamline processes such as snagging. In conjunction with this, we have updated and refined our internal communications systems, and embraced digital media as a way of communicating key messages and encouraging collaboration.
In an industry where the management of health and safety is crucial, the accountability of a smaller team has many advantages. Issues are flagged and dealt with more quickly, and with a real understanding of where the problem lies. At ITC, we've introduced policies, procedures and guidance which is as much about policing as it is about encouraging best practice and through innovative communication, we have achieved a more collaborative approach to health and safety on site.
For the client, working with an SME also has its benefits: the opportunity for a more personalised service and established relationship, as well as working with an organisation which is open and able to introduce innovation and change without the resistance of bureaucracy.
With advancements in technology being made every day, the future looks bright for the construction sector. However, it's not just about software and embracing media – progress is reliant on implementation which engages workforce and enables developments to be made. When introducing new technologies, it is important that the process is used as an opportunity to review current processes and efficiencies, to help systems evolve and improve.
It's important to differentiate between an innovation that makes an impact on the ground and one that makes a headline – they don't always go hand-in-hand. Advances that might on first glance might not be the slickest or shiniest can be the most significant. It's often the quiet revolutions in systems or processes that make the biggest impact.
While smaller businesses do face their own unique challenges, at ITC we have found that this is outweighed by adaptability, agility and sector-leading communications, enabling businesses of our size to be pioneers within the industry.