Salmon Assessors says construction businesses who received Business Interruption (BI) settlements because of pandemic losses are entitled to more money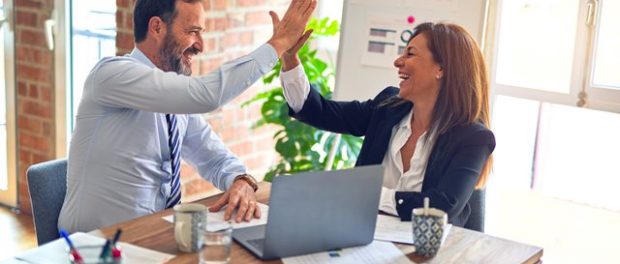 Leading loss assessors firm, Salmon Assessors, has said that construction businesses that received a settlement from insurers because of pandemic are likely to be entitled to a substantial additional payment.
The firm has started a nationwide advertising campaign aimed at 370,000 businesses – including thousands of construction related companies, whose business interruption claims in relation to Covid lockdowns were initially refused by their insurers but upheld by the Supreme Court decisions.
The campaign is branded BIClaimBack.com.
Chief executive Jeff Salmon said: "We now believe every business that made a successful business interruption claim because of the delay caused by the Supreme Court judgement is due to a further significant payment over and above any settlements that insurers have already made. The additional payment is due even though insurers have already settled most claims.
BIClaimBack centres on our belief that every policyholder subjected to an excessive wait for their claims to be met should receive appropriate compensation from their insurers through the incorrect decision by those insurers who didn't accept the BI claims at the beginning of the pandemic.
Salmon stressed the additional payment only relates to those claimants who made successful BI claims, – it does not apply to those claimants whom insurers did not have to settle claims because of the wording of their policies. Salmon Assessors are working on a "No Further Settlement – No fee" structure and represented over 820 dental small and medium sized businesses between 2020 and 2022, negotiating business interruption claims.
BIClaimBack's central argument is that any business that made a successful BI claim relating to the Covid lockdown precisely because the Supreme Court ruled in their favour should be entitled to a further substantial payment by way of a financial apology.
In short, any insurer who was party to (or relied upon) the High Court and Supreme Court litigations mistreated their clients. Their policyholders had a proper and legal expectation to believe that they could commence their business interruption claims at the precise time that they knew of the extent of their probable losses.
Regarding the construction industry specifically, Salmon continues, "businesses whose policy wordings were written in a manner that included "communicable diseases" (such as Covid 19 would be categorised), rightfully expected those to whom they had paid a healthy insurance premium to become their financial 'safety net'. Business owners had to wait an inordinately excessive time for the Supreme Court decision to determine that their businesses and livelihoods would be saved from possible financial disaster. Conversely, their insurers created their own 'pandemic of financial fear' amongst the construction industry that was already facing some of the most challenging changes and uncertainties and price rises.
Certainly, there was no doubt that there was a lot of uncertainty relating to different types of wording on various policies. However, Salmon continues, "While the decision by the Courts certainly provided the clarity that both insurers and the FCA needed, the bottom line is that there was no doubt in the Court's opinion that the insurance companies that did not initially pay-out (as other insurers with virtually the same wording did) was incorrect. Obviously, as a direct result of the insurers who challenged their own wording, businesses did not receive the settlements which they would have received had their insurers acted correctly.
Certainly, we expect some insurance companies to argue with us that it was their right to take the matter to be tested in the Courts. Of that there's no argument. Indeed, the FCA itself in its 2020 Guidance Documents for affected businesses suggested that those insurers that were party to the case didn't necessarily have to make any payments to their policyholders until a decision had been reached. However, nothing in the least was brought up in either Court case about compensating policyholders who had to wait for the Supreme Court decision.
Salmon is not in the slightest doubt that these insurers owe a financial apology to those surgeries (and the hundreds of thousands of businesses) who had to wait for the decision and that BI Claimback will be financially spearheading a campaign by way of a group action that he believes that insurers will pay out in the short term.