Female carpentry apprentice climbs the ranks of Hampshire housebuilder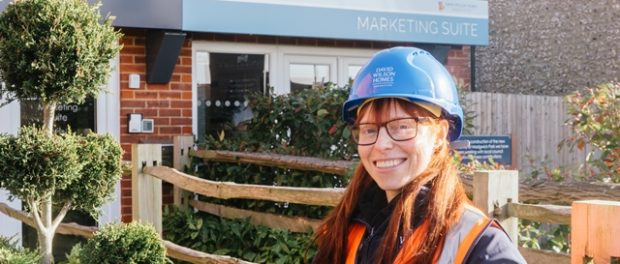 Barratt Homes is throwing the spotlight on some of its former apprentices this National Apprenticeship Week, celebrating a female site manager in Bedhampton, who is building a strong career in construction.
 Nina McQuay, 30, started work as a carpentry apprentice with Barratt Homes four years ago. The female construction worker is now employed at the leading housebuilder's Harbour Place development, and is ready to move up the ranks in her career again after completing the developer's Assistant Site Manager Trainee programme.
She said:
"My training programme is coming to an end in a few weeks' time and then I'll be a qualified Assistant Site Manager. I can then start looking out for a job opening at a development in the region."
National Apprenticeship Week, which runs from 6th – 10th February this year, has the theme of "Skills For Life", and Nina is thankful that her apprenticeship set her on the right foot for a promising career.
Joining the housebuilder as an apprentice in 2018, Nina was keen to have a career within the building industry and was thrilled to be given the opportunity from Barratt Homes.
She said:
"It took me a while to feel comfortable about having a career in construction, especially being one of few females on site, but it's been incredible. I've learnt so much both as apprentice, and as Trainee Assistant Site Manager, and I'm looking forward to the next chapter of my career."
The female builder was working in Chichester at Barratt's sister site, David Wilson Homes Madgwick Park, before moving over to the housebuilder's Bedhampton development to continue her training.
It was while at Madgwick Park, when Nina's team leader, David Wilson Homes Site Manager, Matt Annalls, was awarded a Seal of Excellence award for the quality of homes he was building, and Nina said it was a fantastic moment for the whole team.
She added:
"Matt has been a great inspiration of mine. He has taught me a lot, and to see him awarded this top housebuilding award was amazing. It also felt like a real achievement to be a part of his team."
 Now working at Harbour Place with site manager, Bradley Freer, Nina is continuing to learn more tricks of the trade and is excited to keep on developing her skills.
She continued:
"I'm now working with timber frame construction in Bedhampton, something which is all new to me. I'm learning every day, and I'm so grateful to Barratt for the opportunities they've given me."
 Anthony Dimmick, Barratt Homes Community Liaison Manager, said he's delighted to hear about Nina's career progression, and is pleased that Barratt can offer apprenticeships to young people.
He said:
"It's extremely important that we work in tandem with the communities where we are building new homes, and by working closely with schools and the local council, it's wonderful that young people are able to start their careers in construction with us.

"It's wonderful to see Nina flourishing in her career, and I hope to see many more women (and men) following in her footsteps."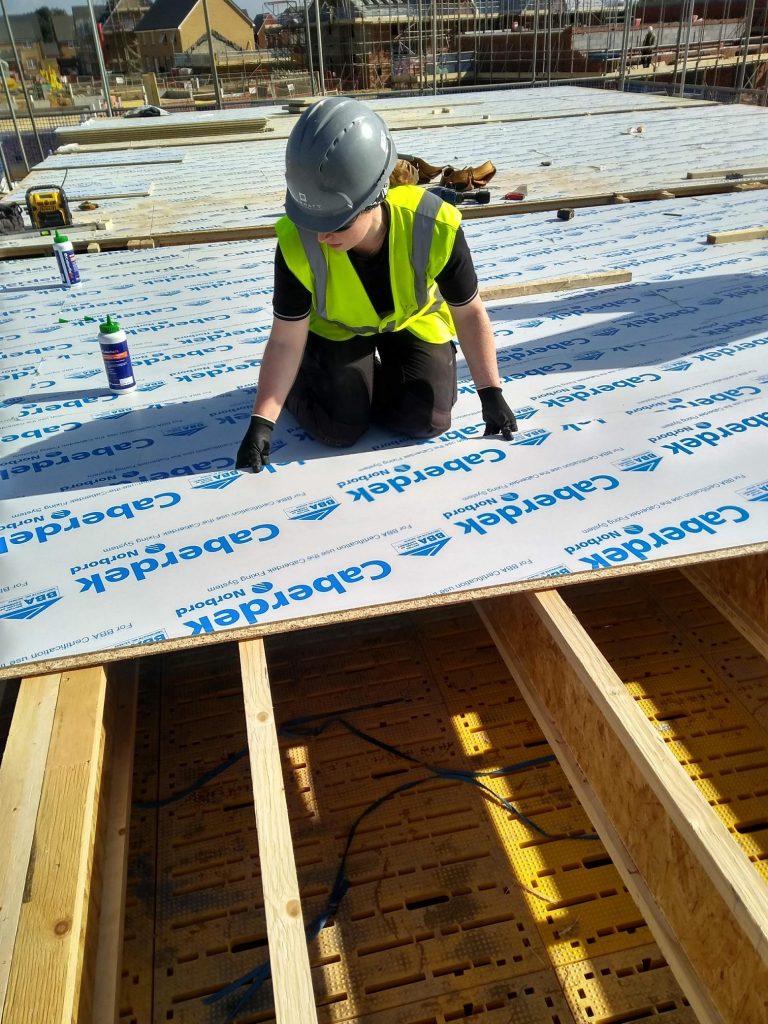 Barratt Homes is building new homes across Hampshire, including at Harbour Place in Bedhampton
For more information, please visit: www.barratthomes.co.uk.