RSK/Structural Soils work on UK's largest ground investigation project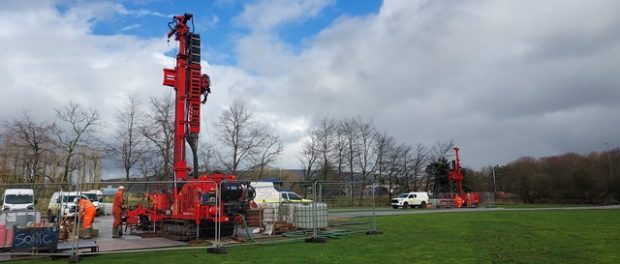 The UK's largest ground investigation project to date is to be undertaken this year by RSK/Structural Soils as part of a major National Highways infrastructure contract. The contract started in early March and is programmed to last 22 weeks, drawing on the skills of 14 additional RSK Group companies.
The team will contribute to a project that includes eight schemes designed to improve the A66 between M6 junction 40 at Penrith to A1(M) Scotch Corner. If approved by the Secretary of State, the work will involve dualling the remaining single carriageway sections of road and improving junctions.
Structural Soils Managing Director Stephen Mackereth said:
"I was fortunate enough to be able to visit the A66 site recently and I was able to gain an appreciation of the magnitude of the job we are doing, which is really quite something, even by the standards we have previously set ourselves. We are Principal Contractor for a project that entails something in the order of 1300 exploratory holes, many now requiring the services of both cable percussion and rotary rigs to complete them. We have 17 drilling crews and four trial pitting crews on site and some 4km of drilling is required.

"We have put more than 200 people through the National Highways online induction process to enable them to work on the site and the site team is supported by a back-room staff of administrators, reporting engineers and lab technicians. It is safe to say this is our biggest challenge to date by quite some way and we are working hand in hand with 14 RSK businesses to deliver this."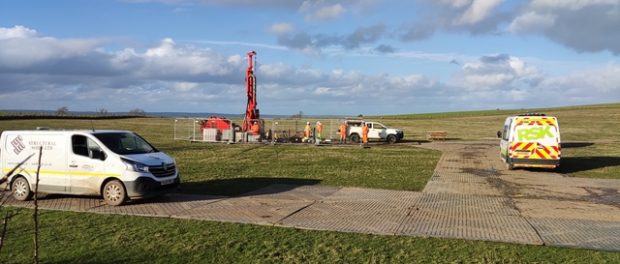 RSK Group companies supporting the project include RSK SafeGround (service clearance), Centara (service clearance), RSK Consents Solutions (facilitating access to the exploratory holes), Acies Group (temporary works design), EDP (health and safety support), Streetwise UK Management (traffic management), Headland Archaeology (archaeology), ADAS (ecology), CAN (plant and equipment), Envirolab (chemical testing), JB Site Investigations (drilling), PB Drilling (drilling), Dynamic Sampling UK (drilling) and Drilling Supplies UK (drilling consumables).