College ramps up carbon neutral efforts with large solar install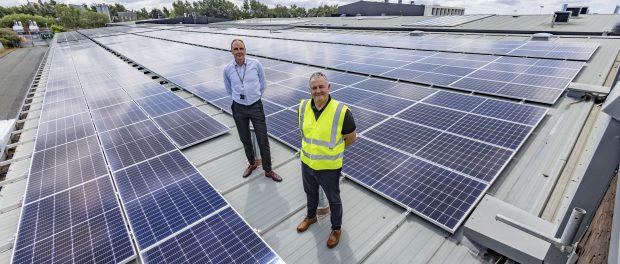 A large solar panel installation has been completed at a Manchester college, with the forward-thinking educational institution continuing its drive to become carbon neutral.
The Manchester College appointed Ash Integrated Services to deliver the 395kW system, which included 875 panels covering 1,750sqm, at its Openshaw Campus.
Ash, one of the UK's leading mechanical and electrical (M+E) contractors, worked closely with the College's on-site Facilities Management team to minimise disruption while working on the live site, including while exams were taking place.
It is estimated that the College will have paid for the install in three years thanks to the significantly reduced energy bills.
Ash, which has previously installed car charging points at the Openshaw Campus, won a competitive tender for the solar panel scheme.
Antony Grace, co-founder and director at Ash Integrated Services, said:
"Not all projects can take place outside of term time. Combining a live environment with exam season meant that while health and safety was still the number one priority, a key focus had to be on minimising disruption and noise.

"It was a logistical challenge on a large-scale solar panel install, but we worked closely with the facilities team at Openshaw to achieve this. Flexibility was crucial; some days we would arrive on site not knowing where we would be allowed to work.

"Our team of eight would also start work at 5am and at weekends to carry out noisy activity while students and staff were not on location."
In addition to installing the solar panels, Ash installed cabling from the roof down to the plant room, as well as from the main switchboard.
This involved large cables being run through multi-use rooms with activity scheduled around availability of each room.
There was further collaboration between the M+E contractor and the College's Facilities Management team, with a required shutdown of the building, which resulted in contingency plans to ensure students were not disrupted during their studies.
Antony added:
"We have a fantastic relationship with the College through previous work at three of their campuses, including solar panel maintenance and the installation of car charging points.

"This project has not been without challenges and hurdles, and it's a testament to the honest and transparent approach from both parties that everyone is happy with the outcome."
Rachel Curry, principal at The Manchester College, said:
"The works at our Openshaw Campus are just one of the steps we're taking to reduce not only our overall carbon footprint and our dependency on fossil fuels, but the cost of energy too.

"This has been an important project and one which understandably, has had to be undertaken while the campus was operating, and we are grateful to Ash for their flexibility and understanding during the works to ensure minimum disruption to our students and colleagues."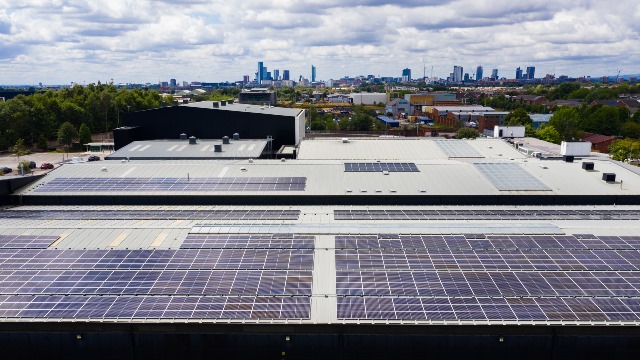 For more information, visit www.ashintegratedservices.co.uk