Remmers Flooring Systems Installed at Distribution Centre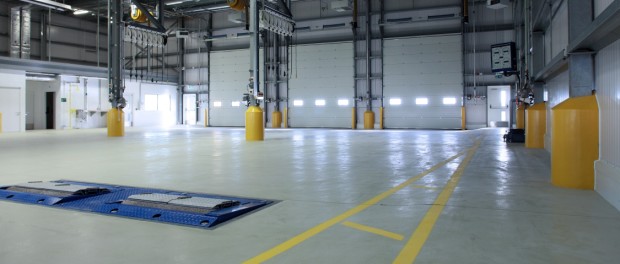 A selection of Remmers flooring systems have been installed at the new Food Distribution Centre for Pallas Foods (now part of Sysco) in North County Dublin. The new €45m facility includes two warehouse areas totalling 33,000 sq.m half of which is dedicated to refrigerated storage areas as well as 2,500 sq.m. of high specification office space.
Over 3000m2 of Remmers flooring materials were used in the facility including Remmers Crete RT, a heavy duty polyurethane screed, to the refrigerated storage areas.
Remmers Ceramix coloured quartz was applied to the canteen and wash room areas, and Remmers Floormix aggregate was incorporated as a binder to our Epoxy CR Color, a chemical resistant coating which was required for the vehicle maintenance and battery charge areas.
Contact Details
Tel: +44 (0) 1293 594 010
Fax: +44 (0) 1293 594 037
E-mail: sales@remmers.co.uk
www.remmers.co.uk