Registration open and first keynote speakers confirmed for InstallerSHOW
Registration has opened for InstallerSHOW 2023, which runs from 27th to 29th June at the NEC in Birmingham.
InstallerSHOW is the UK's largest event for heat, water, air and energy technology professionals.
It's so much more than a trade show. InstallerSHOW is THE place to see and try new product innovations, meet your peers, make connections with manufacturers and gain industry insights to keep your business ahead of the curve.
Featuring 400+ leading manufacturers, suppliers and associations, and over 10 different live content areas, there is so much to see and do at InstallerSHOW 2023. The content theatres, featuring expert speakers will discuss the hot topics related to the decarbonisation of buildings as well as inspiring case studies and informative Q&A's with organisations and individuals who are leading the way on the route to net zero.

There will be plenty of inspiring speakers over the three days, with four keynotes now confirmed:
Ed Gillespie, director of Greenpeace UK, communications specialist, serial entrepreneur and futurist.
Gillespie believes that the future won't simply be an extension of today. When considering what the future might be, he thinks we should stretch the idea of what we might consider impossible. He feels that future changes will see some jobs destroyed, but many new ones created. A trustee of Energy Revolution, Gillespie is also actively involved in several pioneering businesses as a director or investor, from Zero Carbon Food to Raw Bottles.
Gary Neville, former footballer and TV pundit is well known for his enthusiasm for energy-efficient buildings, plus his concerns about the number of people in fuel poverty and poor housing. In an interview with Steven Bartlett, Neville said he was "offended by the fact that we can't raise the standards at the highest level and the fact that we can't look after people and make sure that everyone's got a house to be able to live in that's of a comfortable size and in the area they want to live in". In the same interview, he said he'd joined the Labour party because he doesn't understand why he "can't fight for people who can't afford their energy bills this winter just because we have a bank account that's more than people would like it to be".
Lucy Siegle, journalist and broadcaster who specialises in living a green, ecofriendly existence. She is a reporter and presenter for The One Show where she explores the problem of single-use plastic and wider ecological issues.
Esther McVey – The Rt Hon Esther McVey was Minister of State at the Ministry of Housing, Communities and Local Government from July 2019 to February 2020. She was elected Conservative MP for Tatton in June 2017 and was a Conservative MP for Wirral West from 2010 to 2015. Before entering politics, Esther worked as a broadcaster and a journalist, presenting and producing programmes such as GMTV, a legal series for Channel 4, a BBC consumer show and a BBC science show.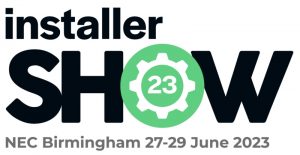 InstallerSHOW takes place on 27-29 June 2023 at the NEC, Birmingham. Tickets are FREE of charge and available now at: https://installer-2023-visitor.reg.buzz/constructionukmagazine-newsletter