Recognising Community Heroes who make an amazing difference in their local communities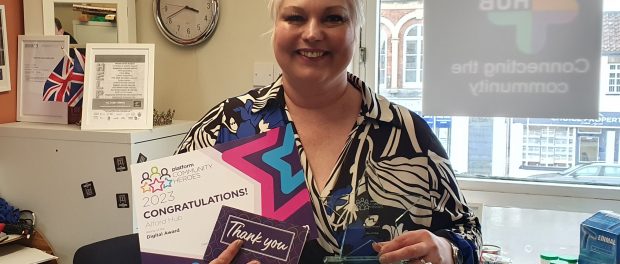 A local Housing Association and their partners have recently celebrated the unsung heroes who live in their communities and make a real difference to others, at their annual Community Heroes Awards.
Platform Housing Group, whose vision is to build a better future by investing in affordable homes, services and communities first launched their Community Heroes recognition Awards in 2022, to highlight the incredible work that their customers and partners do in their local communities.
Marion Duffy, Chief Operations Officer at Platform Housing Group said,
"I was honoured to have been a judge on Platform's Community Heroes Awards panel, along with our Board member Lou Zonato and Customer Engagement Panel member Shaolan Menzies. It was such a pleasure to read through all the amazing entries and extremely difficult to choose the winners.

"In what continues to be a challenging time for so many of us, it's lovely to say thank you to our customers and organisations who go above and beyond to serve their local community."
The Digital Inclusion Award is presented to an individual or organisation who has either developed their own skills or used digital to make a difference to others.  This important award was won by Alford Hub in Lincolnshire, who work hard to verify important information and only publish from trusted sources, offer practical help to get people online and through signposting, connect local people to organisations who also offer support.
Lynnette Pryke, Founder and Co-ordinator at Alford Hub said,
"Thank you so much for this award; it truly is accepted on behalf of all our volunteers who give so freely of their time and everyone else who supports us. The Hub means such a lot to the community and with 142 volunteers, this demonstrates just how important it is."
The event was made possible by the generous sponsorship of Travis Perkins who were the main event sponsors and also the Digital Inclusion Award sponsors.
Ben Clifford, Travis Perkins Account Manager for the Midlands said,
"We have a long-standing relationship with Platform and, like them, we are passionate about our communities.  We assume that everybody has access to a phone or laptop, but the reality is far from the truth.  People who give up their time to help those who need support with technology are vital and we are so pleased to be involved and sponsor these awards."