AECOM and STEM Returners form new partnership to support people back into the workplace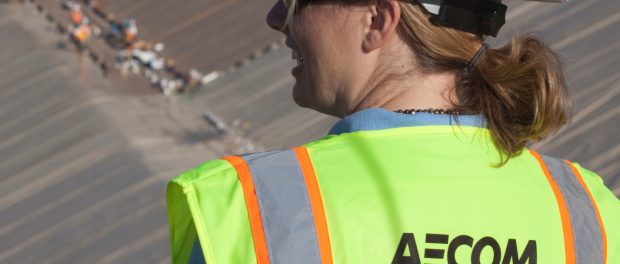 AECOM, the world's trusted infrastructure consulting firm, today announced it has formed a new partnership with STEM Returners to help people get back to work after a career break.
As part of its commitment to enhance inclusion, AECOM will offer the proven STEM Returners programme at its locations across the UK. The fully paid six-month programme is open to people who have had a career break and acts as a 'returnship' allowing candidates to be reintegrated into an inclusive environment upon their return to the workplace. The roles will be across AECOM's Building and Places, Environment, Energy and Water and Transportation teams. They will include positions such as Landscape Architect, Bridge Engineer, Project Manager within the Energy sector and Sustainability/Climate Change/ESG Consultant.
STEM Returners, a leading organisation in the UK in returner programmes, will source candidates and provide them with additional support including advice, career coaching, and mentoring, ensuring applicants are ready and confident to return to work.
"Our returners programme has proven success – we have been thrilled to see how much our past cohorts have achieved at AECOM and their contribution to each team is highly valued," said Jo Atkinson, AECOM HR Director, Europe.

"We're delighted to team up with STEM Returners to run this year's programme and would encourage anyone applying through the programme to go for it – our returners are welcomed, coached and mentored along their journey.  Our ground-breaking Freedom to Grow philosophy is embedded throughout the business, meaning that we encourage people to work in a way which suits their clients, their team and importantly themselves – whether that's through flexible hours or undertaking tasks in a way which enables them to deliver their best work."
Annual research from STEM Returners (The STEM Returners Index) shows the challenges people who have had career break face, when trying to return – recruitment bias being the main barrier to entry. Sixty-six percent of STEM professionals on a career break say they are finding the process of attempting to return to work either difficult or very difficult and that nearly half (46%) of participants said they felt bias because of a lack of recent experience.
Natalie Desty, Director of STEM Returners, said:
"People wanting to return to work after a career break face an uphill battle, especially when they want to return to STEM industries.

"Our programme is tried and tested with some of the world's leading STEM firms, and we are very proud to be entering this new partnership with AECOM, to return highly skilled people back into the industry they love. Only by partnering with industry leaders like AECOM, will we make vital changes in STEM recruitment practices, to help those who are finding it challenging to return to the sector and improve diversity and inclusion."
STEM Returners has recently launched the 2023 STEM Returners Index, an annual survey to understand STEM professionals' experiences of trying to re-enter the sector after a career break. The STEM Returners Index is open to all STEM professions who have had a gap in their career or who are attempting to return to work or who have recently returned to work and will enable STEM Returners to further understand the barriers people face, track the progress UK STEM industries are making, and shine a light on the change needed to create fair opportunities for all.
The 2023 STEM Returners Index will be open until 30 June and is available at https://online1.snapsurveys.com/STEM-Returners-Index-2023.
Since STEM Returners first launched in 2017, more than 310 STEM Returners candidates have joined programmes across the UK. To view STEM Returners opportunities, visit https://www.stemreturners.com/placements/