Platform Housing celebrate double shortlisting at Midlands Property Awards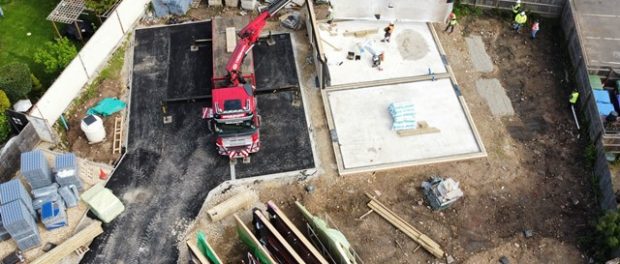 A Midlands based housing association is celebrating being recognised for its work following a double shortlisting at a property awards ceremony.
Platform Housing Group who own over 47,000 homes across the region, have been shortlisted in categories about development and social housing at the forthcoming Midlands Residential Property Awards, due to take place in the summer.
The group won the award for Best Small Residential Development at last year's event and have been nominated again in the category, this time for their work with a local builder on their site at Whitburn Road in Bedworth. Greenacre Property Ltd were appointed to develop 14 homes on the site which had previously been wasteland. The properties were finished to a high standard.
It was Greenacre's first project working for a social housing provider, having previously worked on private projects. Patrick O'Rafferty, Managing Director said;
"There is a satisfaction on producing a project that gives people a pleasant and comfortable place to live and it certainly makes the hard work worthwhile when you see the finished homes."
They have also been nominated for the award for Social Housing, with the focus this year on their efforts to help house Ukranian refugees across multiple local authority areas and their modern advancements in developing to the future homes standard of 2025 at their site in Lincolnshire.
Elizabeth Froude, Group Chief Executive at Platform said;
"As one of the largest social landlord in the Midlands, it's great to have been recognised specifically for our work in the region. Our focus on partnerships has been key to achieving some of the great results that have been shortlisted on this occasion, including the project in Bedworth and our efforts as a landlord to support customers and local authorities in providing great quality, affordable housing for those who really need it. My congratulations go to the teams at Platform who have been shortlisted and others at the awards who have all worked really hard to provide great service in the sector."