Pagabo foundation encourages industry to get moving this May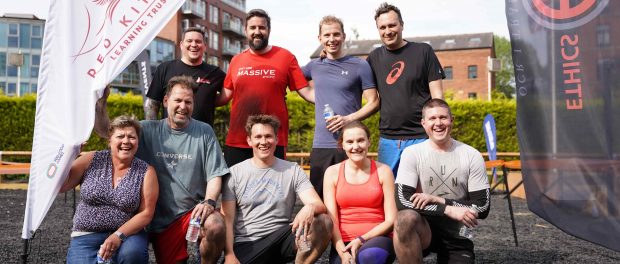 BUILDING on the success of its first event in 2022, the Pagabo Foundation has announced the return of the Feelgood Games this May, encouraging people from across the built environment sector to take part in support of its mission to tackle mental health in construction.
Taking place on Monday 15 May in Leeds, the fitness movement and fundraising event is making its return to fulfil the dual aim of getting the industry moving while raising funds that make the charity's mental health initiatives possible. It will bring together hundreds of property professionals on the eve of the second UK Real Estate Investment and Infrastructure Forum (UKREiiF).
The main element of the original Feelgood Games was an obstacle course – conquered by 130 professionals – but a move to the John Charles Centre for Sport will see the event take on a new lease of life, with several fresh elements.
These include a new wellness village hosting a number of other mental health charities, activity spectator zones, a more accessible activity list to support individual competitors with various mobility needs, construction themed challenges like a 'brick and trowel' race, and a post-event awards ceremony with live music and refreshments.
Through its fundraising initiatives, the Pagabo Foundation funds mental health first aid training which is made completely free for individuals across the industry to access. The training gives people the tools and knowledge to spot early signs of mental health problems and be confident in providing support or guidance to their fellow professionals.
Training and support on how to help each other has never been more important, with the latest statistics for England and Wales, published by the Office for National Statistics, detailing that 507 people working in the construction industry committed suicide in 2021 – marking an increase from 483 in 2020.
The clear problem requires action, so the Mental Health First Aid Qualification offered by the Foundation via accredited training providers is an accessible two-day course to increase the number of qualified responders. The first two courses were held during January in Hull, with a third in Leeds in February – training 22 people in two short months. Future courses will be virtual, with attendees able to obtain the qualification from anywhere in the UK.
To register your interest in the Feelgood Games, visit https://feelgoodgames.org.uk/#contact-form.
To find out more about the Pagabo Foundation, visit https://pagabofoundation.org.uk/