National Apprenticeship Week: 'It's never too late to start from scratch'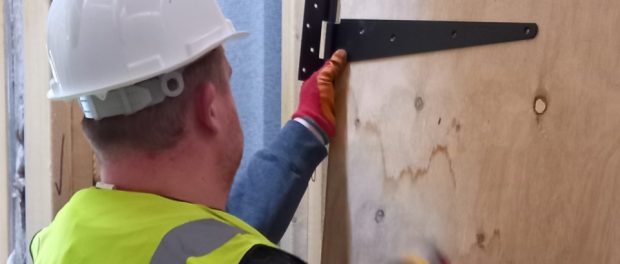 For years, Craig Gould, 35, went from one labouring job to another. After being made redundant during the pandemic, it gave him the motivation he needed to change careers and embark on a carpentry apprenticeship with Troika, working on Taff Housing projects.
Since finishing school at 16, Craig was keen to start earning and quickly fell into a labouring job. While there was plenty of work to keep him paying the bills, the short-term contracts never gave him the job security he wanted. And deep down, he knew it wasn't really the career he wanted to pursue but he felt trapped and lacked the confidence he needed to make a break.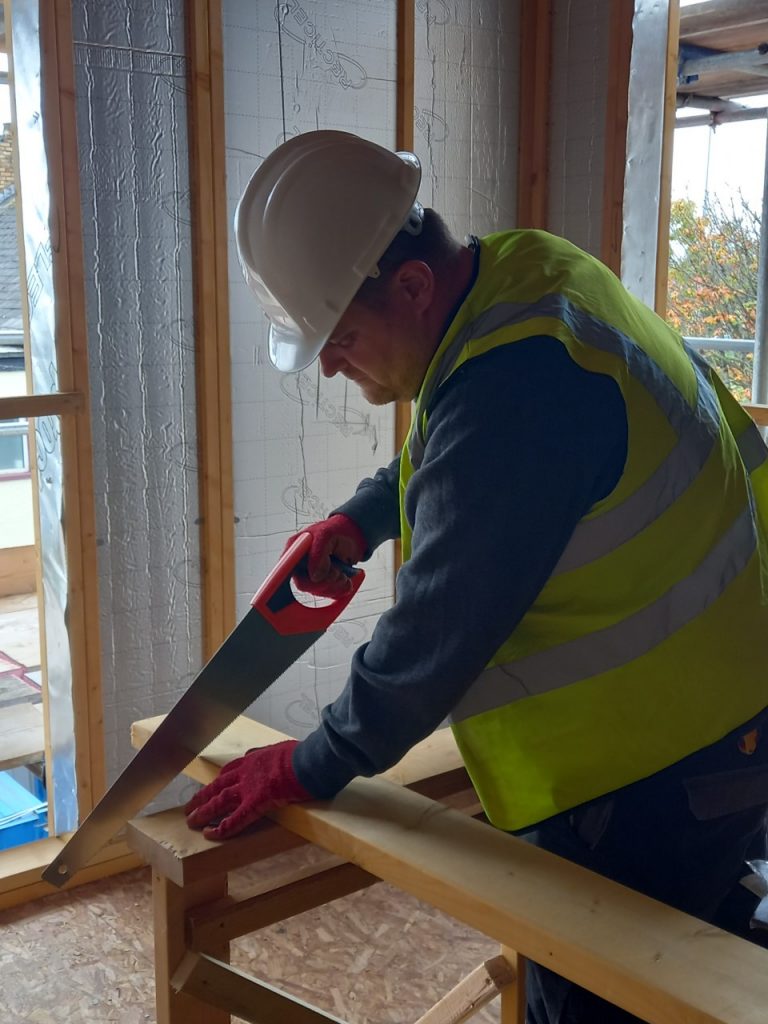 After being made redundant during the pandemic, Craig decided it was time to make a change. Initially, he pursued a career in plumbing but quickly realised it wasn't for him. Then he tried his hand at carpentry and soon discovered he had a natural flair for creating things. Knowing this was the career he wanted to follow he investigated his options. Although he knew he would have to start from scratch, he took the risk and decided to embark on an apprenticeship with Y Prentis, through Cardiff and Vale College.
Now Craig is splitting his time between college and on the job training with Troika, one of Taff Housing's key development partners, as part of its community benefits programme on new developments. He is acquiring hands-on experience and the skills and qualifications he needs to pursue his dream career, while also earning a wage. Although Craig feels that starting again is a risk, he is confident that it will open the door to greater long-term job security and fulfilment in the future.
Craig says:
"Before pursuing an apprenticeship, I didn't have any clear career direction. So, when the opportunity came up with Y Prentis, I knew I had nothing to lose. I'm so glad I went for it, and for the first time, I'm excited about my future.

"At the start of my apprenticeship, I was nervous about the thought of being surrounded by 18 year olds, but was at ease very quickly when I saw someone ten years older than me in the same position. It's never too late to learn something new and start from scratch."
Clare Dickinson, Community Inclusion Manager at Taff Housing, says:
"There is a real skills gap in the social housing sector. When seeking new recruits to help deliver our ambitious house building targets, we often find apprenticeship schemes are very important to help achieve this. People like Craig are exactly who we need."
Nicola Murray, Assistant Manager at Y Prentis says:
"Craig's situation is a perfect example of how we support the industry with the shortage of trades people. Y Prentis work in partnership with housing associations like Taff Housing, to support local people gain a trade on the developments within the areas many of them grew up in. This enables an environment-friendly way of developing people and can also give the apprentice the fulfillment of contributing to their community."
The apprenticeship is delivered by Y Prentis, a Welsh Government and the Construction Industry Training Board (CITB) funded non-for-profit who employ apprentices and place them with contractors, working in their local area, when their business has an opportunity to develop them.