Morrison Utility Services secures major contract with SGN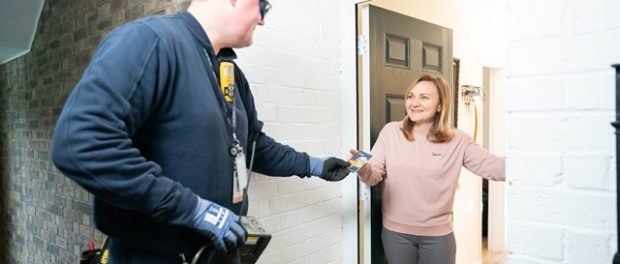 Morrison Utility Services has been awarded a significant contract by SGN for the construction, maintenance and replacement of gas distribution mains and services.
Under the terms of the five-year contract, with a value of £10m per annum, Morrison Utility Services will deliver an initial 65km of gas main and associated service replacement on behalf of SGN. The works will run from Bicester, Oxfordshire, through to Portsmouth, Hampshire, improving the quality and functionality of the gas network throughout this region.
As part of the works, Morrison Utility Services plans to enhance their direct labour capacity in the South of England to service the contract with additional support from well-established supply chain partners. Morrison Utility Services will support SGN by managing the planning and delivery of the network's mains replacement programme, as well as ensuring local authority, customer and stakeholder engagement.
Sean Kelly, Executive Director Morrison Utility Services, commented: "We are pleased to renew our long-standing relationship with SGN and look forward to assisting them in the delivery of their outputs and aspirations in GD2. The award of this contract is a great opportunity for Morrison Utility Services to support SGN in the delivery of a significant mains replacement programme and other works. During the tender process, we outlined our ability to work collaboratively to fulfil our clients' needs, in a manner that puts customers and safety first. We are excited to put together a talented team that can safely, and efficiently, deliver the works for our clients, customers, and key stakeholders, whilst investing in the local communities."