Modular timber frame eco-buildings from TG Escapes. Inspiring spaces in education, leisure and business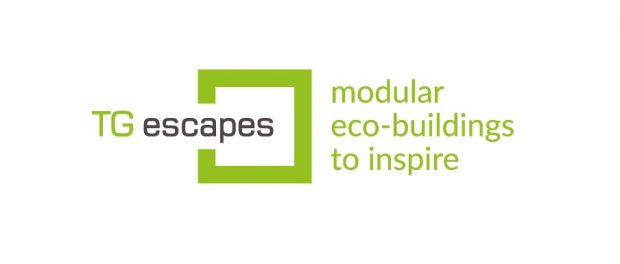 TG Escapes offer a full design and build service undertaking all principal designer and principal contractor duties. They partner with building consultancies and main contractors as well as contracting directly with schools, trusts and Local Authorities. The turnkey solutions include planning permissions (where required), site preparation and safety compliance. Based in Coventry and Herefordshire they cover the whole of the UK as well as some European markets.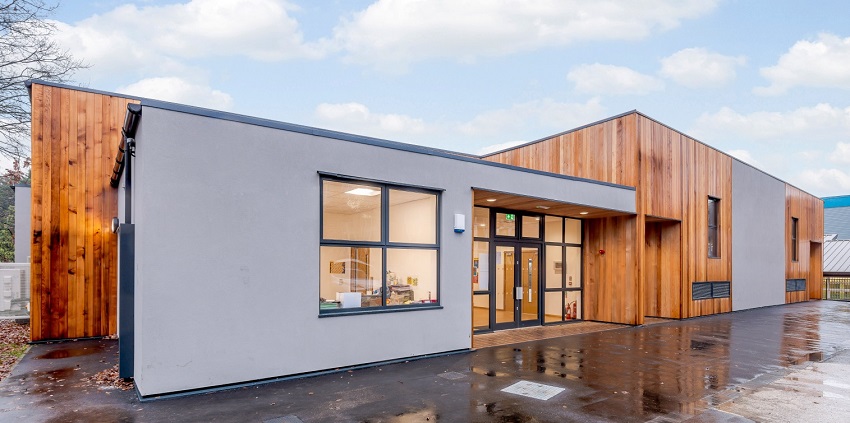 Using traditional materials, sophisticated technology and offsite manufacturing, a sectional modular system can create a standalone space with a difference. A bespoke timber frame design can provide buildings to suit most locations in a variety of finishes including timber or composite cladding, render in a range of colours and brick slips. With suitable PV solar panels, these buildings can be 'Net Zero' in operation.
"The School and City Council really liked the end product concepts and we worked to benchmark TG Escapes against other providers as well as visiting a scheme in progress beforehand."

Building Consultancy Project Manager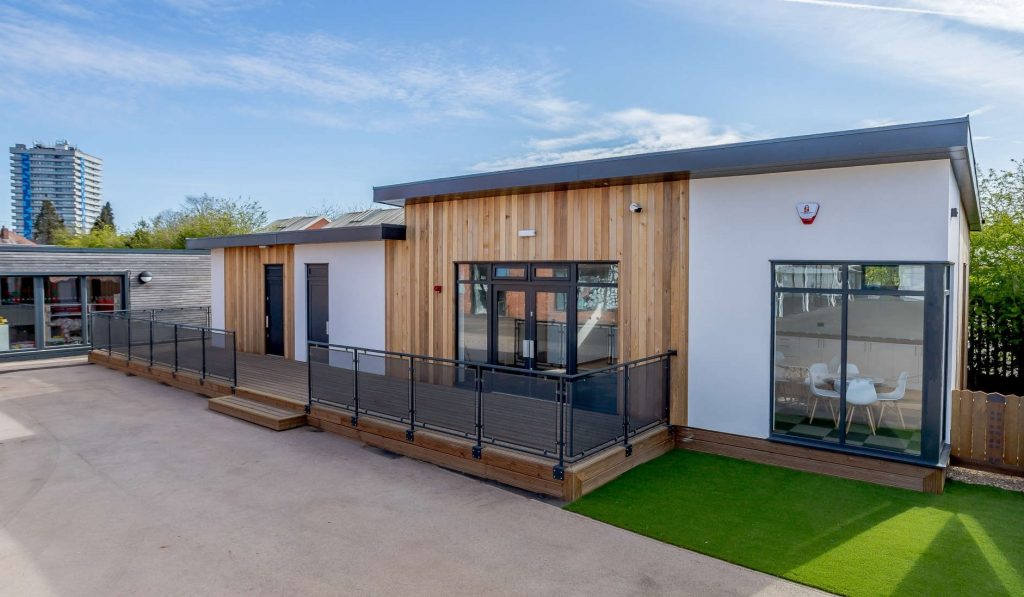 Sustainable and Energy Efficient Materials
TG Escapes buildings are permanent structures, and the timber frames are highly insulated performing exceptionally well relative to a cavity wall construction.
MATERIALS: The materials used in construction are integral to their eco-friendly credentials. They build with timber frame and sectional wooden insulated panels constructed offsite.
FOUNDATIONS: The foundations have been designed to reduce the impact on the environment by using a minimal amount of concrete in a unique pad-based system or, when more appropriate, screw-piles.
ROOFS: A sedum roof is not only aesthetically pleasing all year round, but also provides a habitat for a rich variety of wildlife. A sedum roof significantly reduces rainwater runoff whilst lowering energy consumption.
TIMBER: Timber comes from sustainable forests (FSC and PEFC), meeting the needs of the present without compromising the needs of future generations. By practising an environmentally-aware land stewardship ethic the timber used reduces the embodied carbon for any project and acts as a carbon store.
RENEWABLE ENERGY: They can incorporate solar power into all builds as a clean renewable source of energy.
INSULATION: The glass wool insulation used in the buildings is manufactured from a combination of silica sand and up to 80% recycled postconsumer glass that would otherwise be heading to landfill. This makes it one of the most environmentally sustainable insulation products on the market today.
SUN PIPES: Sun pipes capture daylight from the rooftop, through highly reflective tubing, and take it to where it's needed. The pipes offer brilliant natural light as an alternative to artificial lighting, helping to reduce energy consumption.
"Overall finish is extremely good, and the benefit is that it provides an amazing area that is in a quiet part of the school to assist them in their educational needs."

Premises Manager
"Working with TG Escapes was very good. The buildings provide a better-quality environment for staff and students."

Estates & Facilities Manager
Carbon Neutral
The buildings achieve A+ energy ratings with an air test of 5 or less through the use of:
Ultra-efficient LED lighting calculated for each space to specific levels avoiding over lit areas using photocell detection and timeclock.
Ventilation using a mixture of natural ventilation, ultra-energy efficient ventilation systems and low carbon fans with integrated controls that monitor both temperature and CO2 for optimum thermal comfort and air quality. It operates in three modes depending on the season.
AA rated Mitsubishi air source heat pumps.
Low carbon usage extract fans in toilets & kitchenettes.
Water heating with an air source heat pump combined tank to reduce carbon emissions. Water controls can be installed on all urinal cisterns and presence sensor taps keep overall water usage to a minimum.
TG Escapes can offer whole life carbon-neutral buildings, comprising low carbon materials and 100% onsite renewable energy. They are working with the Carbon Trust to build a tool to independently measure this in a way that it can be certified to the international carbon-neutral standard PAS2060.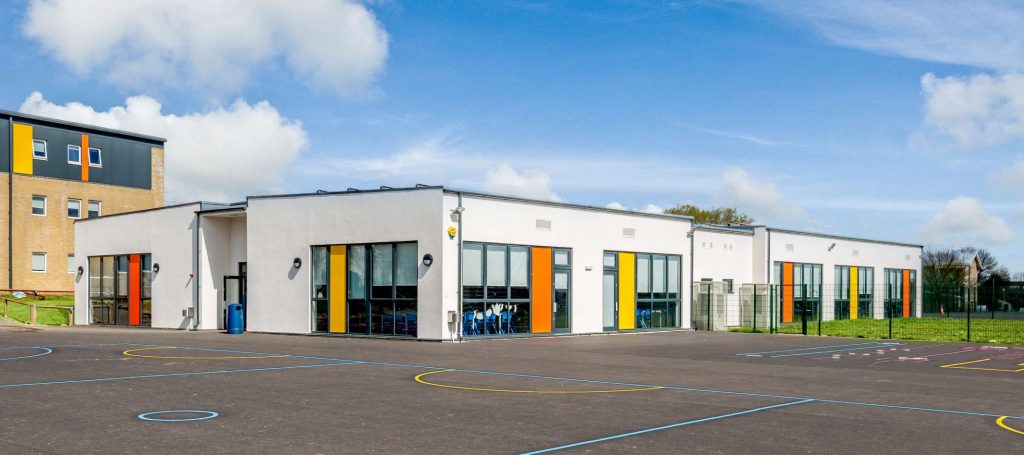 Inspirational Designs from an Experienced Team
The buildings are designed to be aesthetically pleasing, ergonomic and highly practical but, just as importantly, they are built to last 60 years or more with appropriate maintenance. A Construction Line Gold member, an approved partner of the Institute of School Business Leadership (ISBL) and Contractor of the Year at the Education Estates Awards 2021, they have built over 800 eco-buildings country wide and customers score them 4.9 out of 5 based on 164 reviews.
"TG Escapes were very efficient and accommodating, the team fitted into the school perfectly and the children loved watching the builders work on the new project."

Chartered Building Surveyor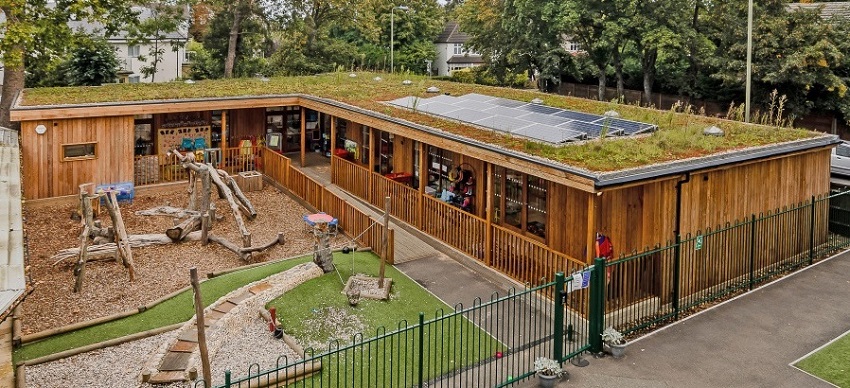 Cost Effective and Minimal Disruption
Single or double storey buildings range in price from £80k to over £2m and larger sizes can cost from as little as £1600 per m2. The sectional modular process means that components are constructed offsite and delivered to site when needed. This makes deliveries more manageable in a safety compliant self-contained space. Projects also take less time on-site so overall disruption is kept to a minimum. Smaller buildings can be completed onsite in as little as 6 weeks.
"We couldn't have asked for more! The building time was very quick but was completed to a very high standard with minimal disruption to the school day."

Headteacher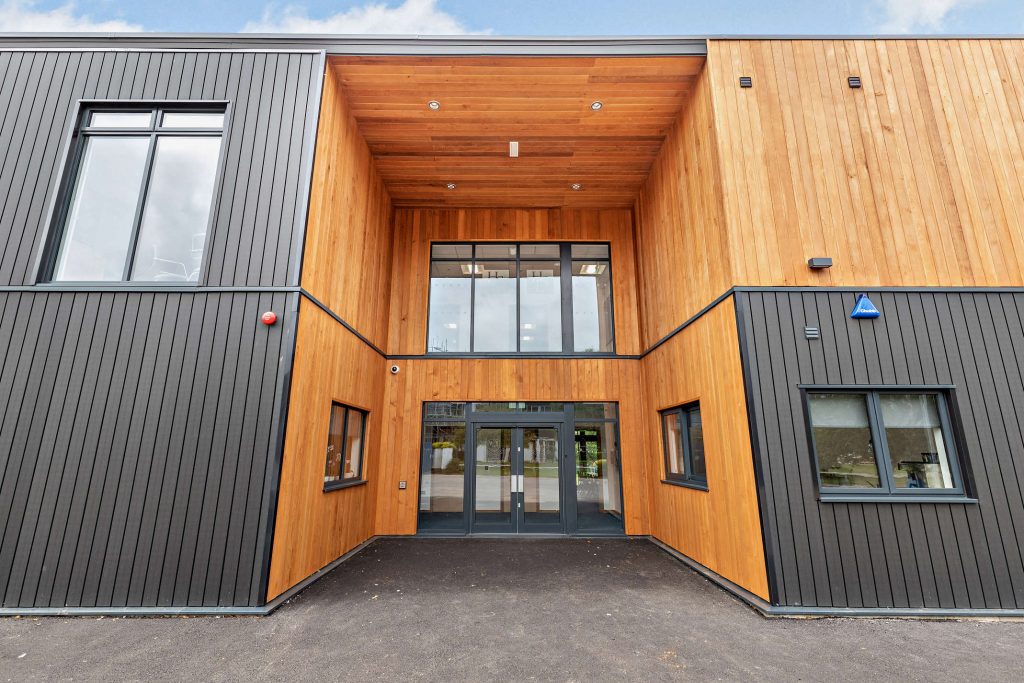 "The teams working on site were very professional and approachable. I would strongly recommend this product."

Facilities Manager
For more information call 0800 917 7726 or email info@tgescapes.co.uk and visit their website for video case studies.