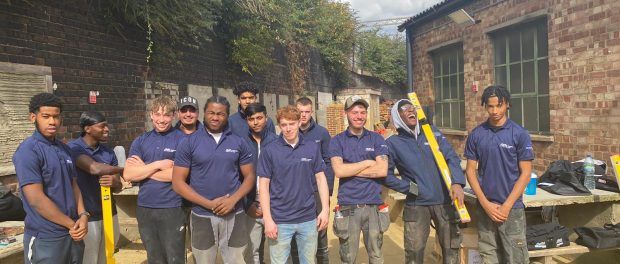 Lyons & Annoot are one of The UK's most well known and longest established specialist masonry contractors, operating since 1972 as a Partnership and 1986 as a Limited company. With an organic growth strategy they have continued to grow and invest in the future during all of this period.
With a past project list including masonry works on projects such as The O2 Arena under the Millennium Dome, Television Centre the former home of the BBC, the city of London's tallest tower at 22 Bishopsgate, and Excel Phase 2 to name just a few, Lyons & Annoot have provided a full service masonry business ensuring not just working on projects that are supply and fix, but also ensuring clients have a dedicated masonry design team, a passive fire accredited business, a business that has had its carbon reduction targets validated by SBTi, a business which is fully compliant with the use of BIM, with a business that can offer lower embodied carbon materials on all projects, and a business with an award winning Apprenticeship Scheme.
Over its history Lyons & Annoot has completed apprenticeships of over 150 people- in a mixture of bricklaying and management. Winning the highly prestigious CITB Apprentice Employer of The Year in England 2018, and also CITB Apprentice Employer of the Year in Great Britain 2018 in the SME category. Lyons & Annoot were also awarded with the inaugural Commitment to Training and Development Award by The Association of Brickwork Contractors in 2022.
In 2022 Lyons & Annoot, along with The Keystone Group, launched ''MentorMe''. ''MentorMe'' is a new bricklayer training scheme which tries to enrich the learning experience of apprentice bricklayers who are starting their career's with Lyons & Annoot.
MentorMe is a scheme which provides Lyons & Annoot Apprentices with an external mentor on which they can call on if necessary- when it comes to industry questions or product questions. An external mentor with large manufacturing facilities making many of the products that bricklayers will use daily during their career that will be open for them to visit as a group and meet with the people who design, who manufacture and who sell the products that they will use. Understand the basis of why a product is used and what goes into the finer details of this product. Understanding the regulations and acts behind the use of this product and its necessity to their use on site. They will also get the opportunity to potentially work on new products or upcoming products which will benefit the apprentice on what potentially could be coming to industry, and the manufacturer on what initial industry feedback is.
The opportunity for CPDs done in their college or online on all products will be offered to the apprentice to ensure that they have further certification of their skill sets as they make their way on site. Of course, there is also the 'MentorMe' branded clothing and tool kits, which brings comradery on the part of the apprentices by having the best tools and clothing suitable for their profession, and acknowledgement of the apprentices' progress in agreed assessments with Keystone and Lyons & Annoot and awarding the apprentices for this progress at regular intervals throughout the year. Presentations by the leaders of Keyfix and The Keystone Group so Apprentices fully understand that they are supported by the industry leaders in ensuring they have the best opportunities. MentorMe is at its infancy in how this can work as a tool for bettering the apprenticeship experience and will hopefully develop overtime as something which can be used by many brickwork contractors to benefit their apprentices by ensuring this higher level of training throughout industry. Apprentices need the opportunity to succeed, and this is a further step in the way Lyons & Annoot can ensure the 100% completion rate of apprenticeships.
Lyons & Annoot have set a completion target of 100%- this is difficult in an industry where only 32% of apprentices actually complete their qualifications. How do they achieve this?
Bricklaying Apprentices: Lyons & Annoot believe that all apprentices should receive the same opportunities and the same progression, and as a result all of their Bricklaying apprentices are now working under the same tutor/ lecturer at Building Crafts College, Stratford where their apprentices make up the majority of the 3-year group. Our last five years of Apprentices are with their new training provider, The Training Trust, in lieu of the CITB.
All of their apprentices are now subject to a Neurodiversity report when they start- which shows their strengths and weakness and where they need additional assistance to help them achieve their goals. They are also subject to weekly reports from the college which is reviewed by their site managers weekly and any actions are noted and dealt with immediately. They also have to formally sit down with their manager and the Lyons & Annoot Health & Safety Manager every quarter to review their progress and formalise a plan of progression for each to assist with their goals.
The industry must do more to find our next intake of apprentices and providing them with the adequate training and commitment- and we all must play our part in this.
Lyons & Annoot's key demands of their Apprenticeship Scheme are as follows:
The Apprenticeship Charter: This is an informal agreement signed by the Apprentice, The Company and the Apprentice's Mentor on how they will all work together to make sure they can make the apprenticeship work for each individual.
All of their Apprentices in the same college with the same tutor- this is ensuring consistency of learning and the same opportunity for all apprentices.
Support from one of the industry's largest and most recognisable suppliers in providing each apprentice with greater opportunities- MentorMe sponsored by Keyfix and Keystone Lintels- who provide the apprentices with tools and clothing, along with factory visits and talks to ensure that the apprentices know the materials that they will use and how it works.
Monthly Reporting on site. All apprentices sit down with their Site Manger to review their progress and how they can assist them once each month
An Apprenticeship Coordinator- a person to speak to the apprentices and to also provide the apprentices with somebody to speak for them with Senior Management.
Lyons & Annoot strive for 100% completion of all apprentices. Work with manageable numbers of apprentices to provide as much assistance as possible to try and ensure that all complete. Cognitive Assessments done for all apprentices as they start- how Lyons & Annoot can help them and understand their individual needs.
Learning doesn't stop when the apprenticeship completes. Training Plans in place with newly qualified apprentices on how all can work together to help achieve their further career goals.
Lyons & Annoot's Training Provider is The Training Trust. This is what Sue Andrews their Training Coordinator had to say about their relationship with Lyons & Annoot.
"Part of the Training Trust's success is sourcing high quality, supportive employers.

Our partnership with Lyons & Annoot is long standing and together we have been able to foster a close affiliation that has produced extremely high-quality apprentices through the apprenticeship route.

Together we have built a transparent and open relationship forging a strong relationship to support the apprentices to achieve their qualification within in the funding times.

Lyons & Annoot, as a company have shown consistent support and have genuine care for every apprentice within their programme including having a dedicated person who they know they can speak with who again consistently engages in both the apprentices' qualification as well as with any additional needs they may need to be supported with. With Lyons & Annoot we know the apprenticeship journey is just the beginning as they will as a company nurture each apprentice and support them to achieve their ultimate goal within the construction industry.

We are proud to be associated with such an outstanding employer and one, which encourages success through the apprenticeship route."
Sue Andrews, Operations Supervisor, The Training Trust
Lyons & Annoot recently opened applications for this year's MentorMe Scheme and were blown away by having 157 applications to start as a Bricklayer under the Scheme. With Lyons & Annoot's commitment to 100% completion then manageable numbers are approx. 8 Bricklaying Apprentices starting per year. However those who have applied and are unsuccessful in achieving a place on MentorMe need not overly worry as Lyons & Annoot have reached agreement with three other members of The Association of Brickwork Contractors in, providing suitable with individuals, sharing these strong candidates CVs and Personal Statements so that they may be able to achieve an Apprenticeship elsewhere.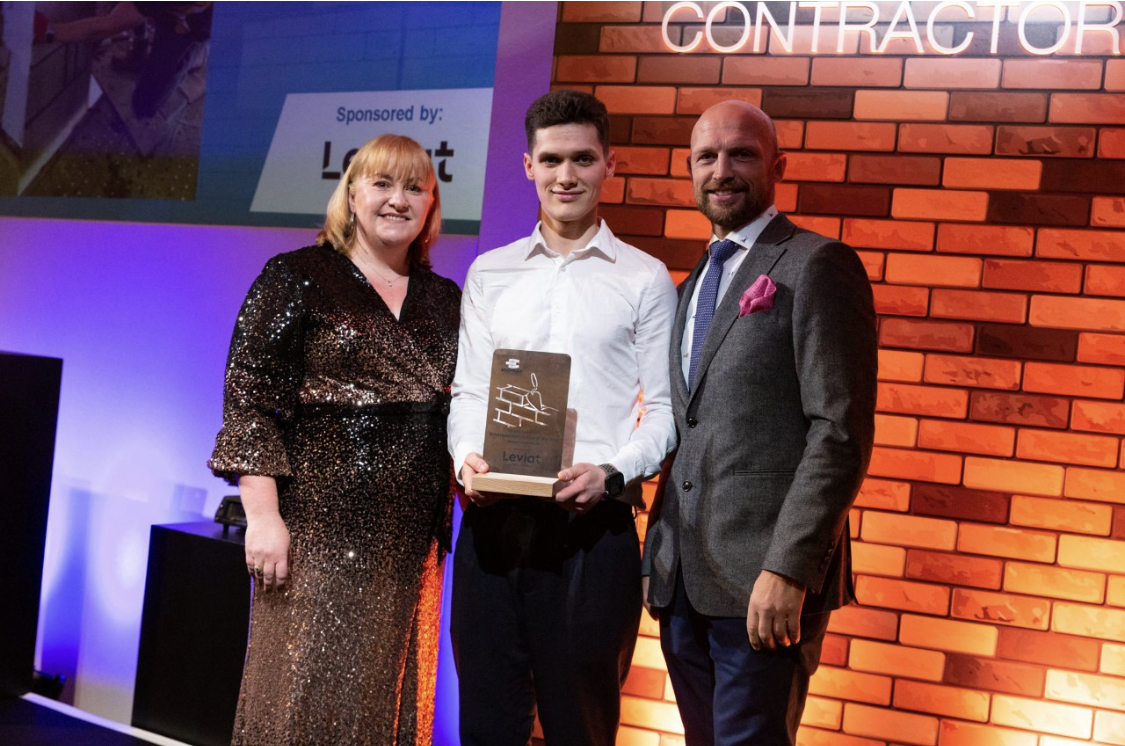 Its not just about Apprentices, Lyons & Annoot are constantly evolving their training provision and qualification requirements. Training is not a one size fits all but training for the sake of the individual and for the sake of the company. With numerous staff now being accessed to NVQs in numerous disciplines.