Looking for great construction and engineering candidates? Here's how to hire for free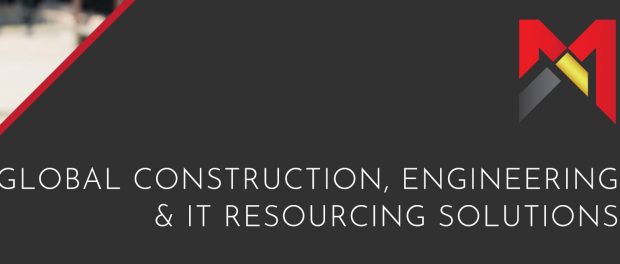 When you're looking for the perfect construction and engineering candidates, you want to find a recruitment provider with the skills and knowledge to help bring you the right people. Sadly, most recruiters aren't qualified to adequately evaluate the technical industry-related skills of potential hires, not to mention that many of them are just trying to make a sale. This can be extremely frustrating and costly for your business and can make hiring new employees feel like a real challenge.
Many businesses are quick to try and make a sale these days and the quality of their service can suffer as a result. Thankfully, providers like Manx International Project Services understand the struggles that construction and engineering organisations are facing and they know that the right resources are the key to a strong recruitment strategy. That's why in order to show that they're invested in helping you to find talented professionals, they're offering a free placement scheme https://manx-internationalprojectservices.co.uk/freeplacement to kick-start your hiring efforts.
Why is it so important to find the right recruitment provider in the Construction & Engineering sector?
Finding the right recruitment provider is vital for a number of reasons. Firstly, it can save you time reviewing and interviewing candidates who are simply not qualified for your vacancies. What's more, a good provider can help to reduce your average time to hire and cut down the overall costs of recruitment in your business. Sounds like a win-win, right? That's why Manx International promises to be the right resource for your business, helping you to find the perfect construction and engineering candidates.
So who are Manx International Project Services?
In a nutshell, Manx International https://manx-internationalprojectservices.co.uk/ is a recruitment provider offering its services to construction and engineering organisations across the globe. The team vows to provide tailored advice and resourcing services that are cost-effective and deliver the best possible results. With over 200 years of combined industry experience they really do know what they're talking about and they're able to apply this knowledge when reviewing candidates and checking their credentials.
How can they help you to hire for free?
Now let's get into the really exciting part – how they can help you to hire for free. The team at Manx International are so confident in their ability to understand the individual needs of your business and to get the right candidates to interview, that they're offering a; free permanent placement scheme:
https://www.linkedin.com/feed/update/urn:li:activity:6577536846123937793.
If you sign up, they will provide you with suitable candidates from their database, all of which will have undergone rigorous checks and a professional interview. If you then make a permanent placement through their scheme, you will not be charged for a placement fee. This is a great way to test their resourcing services at a cost-saving to you company.
What's more, not only will your successful placement be free, but you can guarantee you'll find the very best candidates, as each individual is professionally evaluated before they qualify for acceptance on the Manx International database.
Quality and great service really is at the forefront of everything they do, so why not give it a go and try out Manx International free permanent placement scheme today by going to:
https://manxinternationalprojectservices.co.uk/freeplacement