London Build 2023: The Leading Construction and Design Show in the UK Returns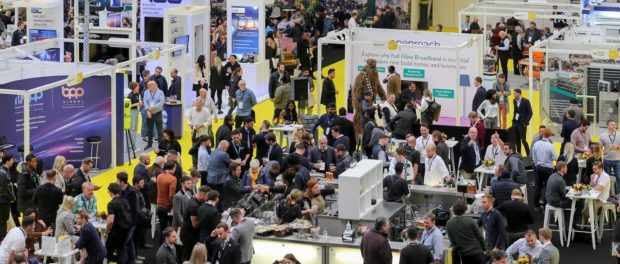 London Build, the leading construction and design show in the UK is back, taking over London Olympia this November 15th and 16th! With an award-winning lineup of speakers, exhibitors, workshops and the UK's biggest Festival of Construction, discover the latest trends, technologies, and opportunities shaping the future of the built environment.
Much more than just your average construction event, London Build is the ultimate platform for networking and connecting with senior-level decision-makers, buyers and influencers from the UK's entire built environment. Discover how you can get involved with major construction projects across the country as you meet, network and do business with industry experts and senior representatives from leading tier 1 contractors, architects, major developers, house builders and more.
Join us alongside 30,000+ registered attendees and 350+ exhibitors for two exciting days filled with meetings, business, and entertainment.
What's on at London Build?
30,000+ registered visitors from contractors, architects, civil engineers, developers, local councils, house builders/associations and construction professionals
500+ inspiring speakers across 8 conference stages including Future of Construction, BIM & Digital, Fire Safety, Sustainability, Diversity & Inclusion and more
200+ hours of CPD training and education
350+ exhibitors showcasing the latest services, products and innovations transforming the industry
The UK's biggest Festival of Construction with DJs, musicians, live performances, celebrity guests, entertainment and competitions
Meet the Buyers with Procurement Teams exhibiting from top contractors
Architect's Hub with project displays and 3D models of upcoming projects from leading architects across the UK
Exclusive networking events co-hosted with leading industry bodies
The UK's largest networking events for Women in Construction and Diversity in Construction
An inclusive Ambassador Programme supporting Women in Construction, Diversity in Construction and Mental Health in Construction
London Build 2023 boasts an impressive lineup of over 500 speakers, taking to the stage across 8 conferences, covering an array of topics. From the Future of Construction and BIM & Digital Construction to Fire Safety, Sustainability, Diversity & Inclusion, attendees will have the chance to engage with discussions led by industry experts. With over 200 hours of CPD-accredited workshops and panels, participants will gain valuable knowledge, insights, and discover exciting future project opportunities.
For those looking to connect with key decision-makers and explore new business opportunities, the Meet the Buyers event is not to be missed. Meet with procurement teams from Tier 1 Contractors that include Balfour Beatty, Costain, Mace and more to learn of all the latest projects and upcoming tender opportunities.
Brand new for 2023 is the London Build Government Hub – giving visitors the opportunity to discover the latest government policies, initiatives, and procurement opportunities, directly from local government, local councils, and public sector representatives.
Networking is at the heart of London Build, and your ticket gives you access to two days of exclusive networking events, co-hosted by leading industry bodies. Connect with like-minded professionals, and expand your professional network at events held by the Skills for a Sustainable Skyline Taskforce, the London Constructing Excellence Club, NAWIC and much more!
But it's not all business at London Build. Don't miss out on the UK's biggest Festival of Construction, combining business with entertainment. Attendees can expect to enjoy music from top DJs, live performances, and enter exciting competitions and giveways. Last year visitors had the chance to meet sporting legends Frank Bruno and Kevin Keegan – who knows who you might meet on the event floor this November?
London Build 2023 is proud to drive for diversity and inclusion in the UK's construction industry. Don't miss out on the UK's largest annual networking events for Women in Construction and Diversity in Construction, providing a platform for you to connect with like-minded people, share experiences, and drive change in the sector. Additionally, London Build works closely with a team of Ambassadors through our inclusive Ambassador Programme advocating for Women in Construction, Diversity in Construction, Sustainability in Construction and Mental Health in Construction, ensuring that everyone's voices are heard and celebrated.
Don't miss out on your chance to gain access to 500+ speakers, 350+ exhibitors, live product demos, networking parties, entertainment, live music, the UK's biggest Festival of Construction and endless networking opportunities with leading architects, developers, housebuilders, contractors, government and more.