LIGNACITE LAUNCHES BLOCKBUSTER WEBSITE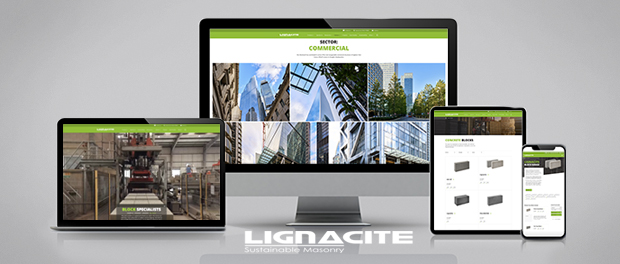 Leading block manufacturer, Lignacite, has launched a brand-new website, packed with fresh interactive features, accessible content and enhanced functionality.
Designed to meet the needs of a wide range of customers – including architects, specifiers, housebuilders, and builders' merchants – the redeveloped website quickly and easily allows visitors to realise the potential of Lignacite's products and services.
Finding the right solution
One of Lignacite's goals when redeveloping the site was to demonstrate the versatility of its products. Thanks to the site's innovative new Block Application Locator tool, this is clearer than ever. After choosing from four building types (residential, commercial, leisure and stadia), users are able to move through a range of interactive 3D illustrations to pinpoint where Lignacite's products are best used, from beam and block floors to partition walls and so much more.
Visitors are then given a further hand. The website is now not only integrated with NBS Source but also offers its own FREE Specification Builder tool. After providing some key information, users will be presented with tailored options to fit their unique needs.
If inspiration is a problem, Lignacite.co.uk can now show the way with its impressive Projects Map. Packed with hundreds of projects, from residential developments to landmark commercial buildings, the map showcases just what these top-quality, sustainable blocks can achieve.

Essential information at hand
Once the right units have been found, visitors can drill down into the key details with refreshed product pages.
Simple to navigate, each page features clearly highlighted tabs that allow visitors to instantly locate the information they need, including fire ratings, sound properties and sustainability credentials. Building a picture of each block's benefits has never been easier.
The information can then be saved for future reference, thanks to new downloadable datasheets. Clean, clear and concise, the format of each PDF has been designed to be easy to digest and understand.
Plus, the site is home to a wealth of information about Lignacite's delivery and collection services, sustainability practices and accreditations, all of which keep the company at the forefront of block manufacturing.
That's in addition to a new page dedicated to the development of its state-of-the-art factory in Brandon, detailing every stage of the building process and the benefits customers can expect once it's complete.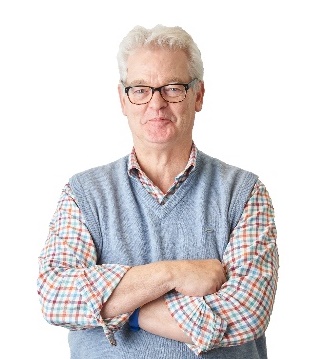 Giles de Lotbiniere, Chairman at Lignacite, comments: "This new website is a great step forward for Lignacite. Its modern design and ease of use showcases our innovative and trusted product range while helping our customers to find the right block for their next build.
"We're delighted to have already received positive feedback from existing customers. I therefore hope it benefits our users throughout the industry, from merchants and architects to housebuilders and contractors."
Tom Tawell, Marketing Manager for Lignacite, adds: "When creating the website, we sought to balance innovation with meeting the practical needs of our diverse customer base. I'm pleased to say that we've achieved these aims. We now have a dynamic, interactive and intuitive website equipped with bespoke tools to effectively showcase our products and services, update and manage our content, and – most importantly – support our customers. We're proud of the results and are excited to introduce our new website as a valuable gateway to our business."
Click here to start exploring!