"It's a dream come true" – mum-of-three Gillian finds perfect home for next chapter in her life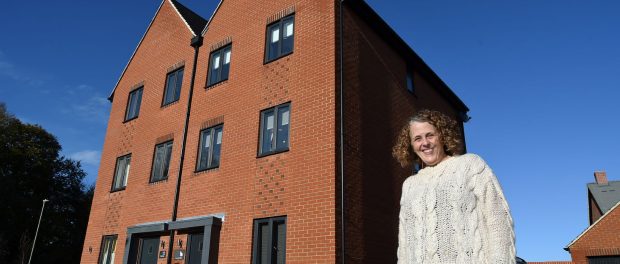 Mum Gillian Buxton has fallen in love with the new three-storey townhouse she has bought for herself and her three sons.
The care home worker has made a new start in her life after getting divorced and buying her own home – a three-bedroom Poplar – at the Bovis Homes Hounsome Fields location in Basingstoke.
The mum-of-three has converted the downstairs study into a fourth bedroom, which has created the perfect base for her and her trio of sons, who are all in their 20s.
Gillian said:
"I could not afford a four-bedroom property but wanted all of my boys to have their own bedroom as they did at our old five-bedroom family home in Basingstoke. When I saw the layout of the Poplar I knew that we could use the study as a fourth bedroom so that solved all my problems.

"The space in the new house just works for us as a family as having three storeys means that everyone can find somewhere to be alone but there are also great rooms where we can congregate. The upstairs lounge is ideal for chilling out and watching TV, while the kitchen is the beating heart of the home and the place where we all get together to catch up and it's lovely.

"I needed a place big enough to accommodate all the boys if they all descended on me at once and now I have that. They are not often all here at the same time but when they are we have the space to cope and it is wonderful. They all know they will always have a room here."
Gillian, who is a well-being co-ordinator at a care home, started looking for a new home in Basingstoke in June 2021.
"I have lived in Basingstoke all of my life and wanted to stay here to be close to everything I know but especially to be near my mum," she said. "The two biggest requirements for me were to be near mum and to have four bedrooms for the boys.

"I had looked at other developments but when I went to Hounsome Fields and saw the lay-out of the Poplar I knew that would work for me as I was effectively getting a four-bedroom home for the price of three-bedroom property. I reserved off-plan within days."
Gillian, who got the keys to the property in March 2022, is busy working and enjoying life in her new home.
"I adore the kitchen because it has enough room for a table and chairs and has French doors out onto the garden," she said. "I love to cook and when all the boys are home it's alive with chat and laughter. When it's sunny we can open the doors and have the garden as a sort of extension to the kitchen.

"The garden is much bigger than I could have hoped for and there is so much space that I had a second patio area laid.  It really came into its own in the summer when we were all out there taking advantage of the gorgeous sunshine."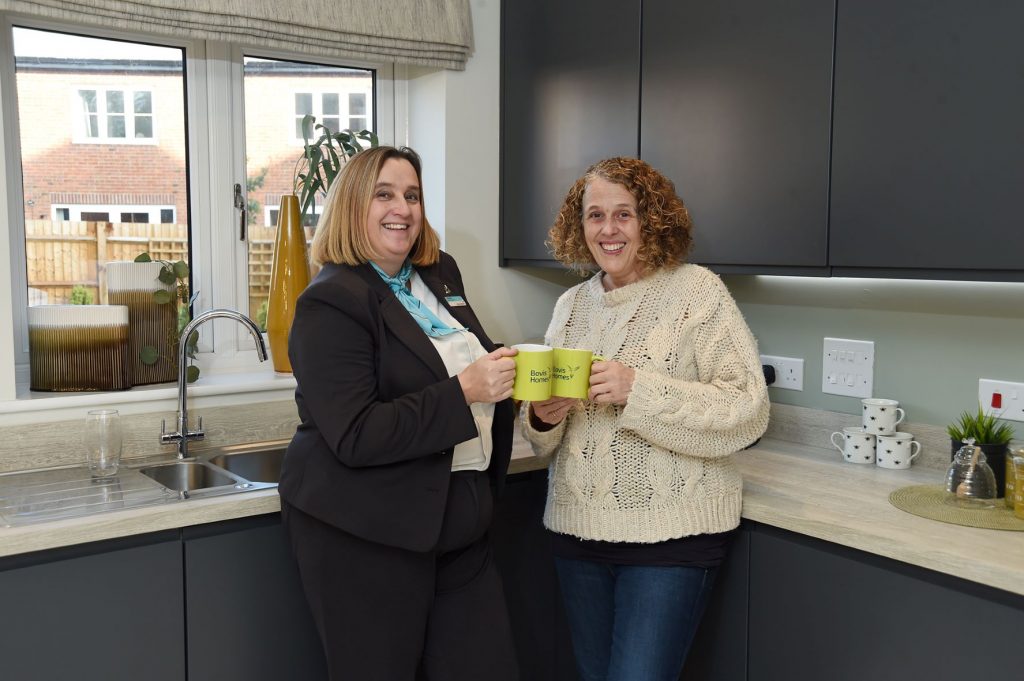 Gillian said she would recommend Bovis Homes to her family and friends and paid tribute to the sales advisor at Hounsome Fields.