Kier Places awarded £75m repairs, voids and planned works contract by RHP Group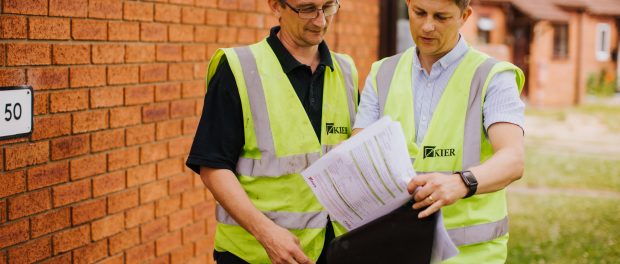 RHP Group has awarded Kier Places a £75m ten-year contract to deliver repairs, voids and planned works across its housing portfolio of c.10,000 affordable homes in the boroughs of Richmond, Hounslow, Kingston and Hillingdon.
As part of RHP Group's large scale improvement plan, Kier Places' skilled teams will carry out works to upgrade homes, including installing new kitchens and bathrooms, as well as making properties more energy-efficient.
Working in partnership with RHP Group, Kier Places will also support residents and the wider community with a range of social value commitments. This will include providing employment and skills opportunities, including apprenticeships. Kier Places will also work with local supply chain partners and support a number of local community schemes.
 Iain Roy, operations director at Kier Places, said:
"We're really proud to create this partnership with RHP, supporting their large-scale improvement plan for residents.

"A firm focus on quality, building safety, and community engagement underpins everything we do at Kier Places, and we'll use our extensive experience of working safely in people's homes while also minimising disruption for residents."
 Lucy Graley, executive director of customer services at RHP Group, said:
"We're excited to start working with Kier. They stood out in the procurement process due to their passion for customer service, the quality of what they deliver and alignment with our values and culture. We see this new contract and working relationship as an opportunity to build on and improve our service."
Contract mobilisation has begun, with the commencement of services effective from 1 June 2023.
The appointment follows Kier Places' appointment earlier this year to provide planned improvements under a seven year contract with West Midlands based housing provider, whg.