Introducing The Tool Pod: Ensuring Safety and Efficiency on Your Construction Site!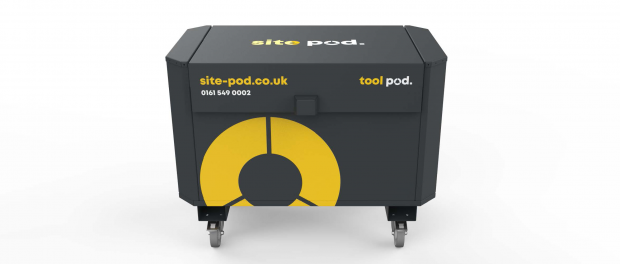 Site Pod is increasing our product range in response to the positive feedback we are receiving from customers and sites across the country. We are always hard at work exploring new solutions to equipping a safe site and are continuously striving to meet the ever-evolving needs of construction sites and their workers. Today, we are thrilled to introduce our latest innovation: The Tool Pod – a secure, large capacity pod designed to keep your valuable tools safe and secure anywhere on the site. 
At Site Pod, we understand the importance of having a safe and efficient workspace for your valuable team of workers. A well-organized site not only enhances productivity but also fosters a sense of value and care for your workforce. The Tool Pod is the perfect solution for storing your tools securely, ensuring they are protected from theft or damage, and always within reach when needed.
Its intelligent design means it is easily maneuverable across the construction site. Its compact size and sturdy wheels allow it to be effortlessly moved from one location to another, so your workers can access their tools wherever they are working. This eliminates the need for constant back-and-forth trips to the central storage area, saving time and effort.
We understand that construction sites can be bustling with activity, and tools can easily go missing if not stored securely. The Tool Pod provides a robust and lockable storage solution, offering peace of mind for your team and ensuring that tools remain safely where they belong when not in use.
Promoting and Prioritising Improved Welfare and Health and Safety Standards on Construction Sites
At Site Pod, our mission is not only to provide efficient solutions but also to emphasize the significance of welfare and health and safety standards on construction sites. We firmly believe that a safe and healthy working environment leads to happier workers and increased productivity.
Construction site employers have a vital responsibility to provide their workers with adequate welfare facilities. Our Welfare Pod is designed to meet these needs comprehensively. It comes equipped with essential amenities like a built-in microwave, refrigerator, hot water, drinking water, and secure storage. Placing Welfare Pods in rest areas allows workers to have a comfortable break away from the site, enjoying hot meals and beverages, ultimately fostering a sense of care and value.
Our Health and Safety Pod plays a crucial role in promoting on-site safety. It features compulsory signage and site safety notices, a first-aid kit, eyewash station, sanitizer, secure storage, and a 2-liter Firexo fire extinguisher. This pod is easily portable, enabling quick and easy access to safety essentials across the site. Creating a safe and well-prepared workspace sets the right tone for workers and visitors alike.

The Wash Pod: Adhering to HSE Guidelines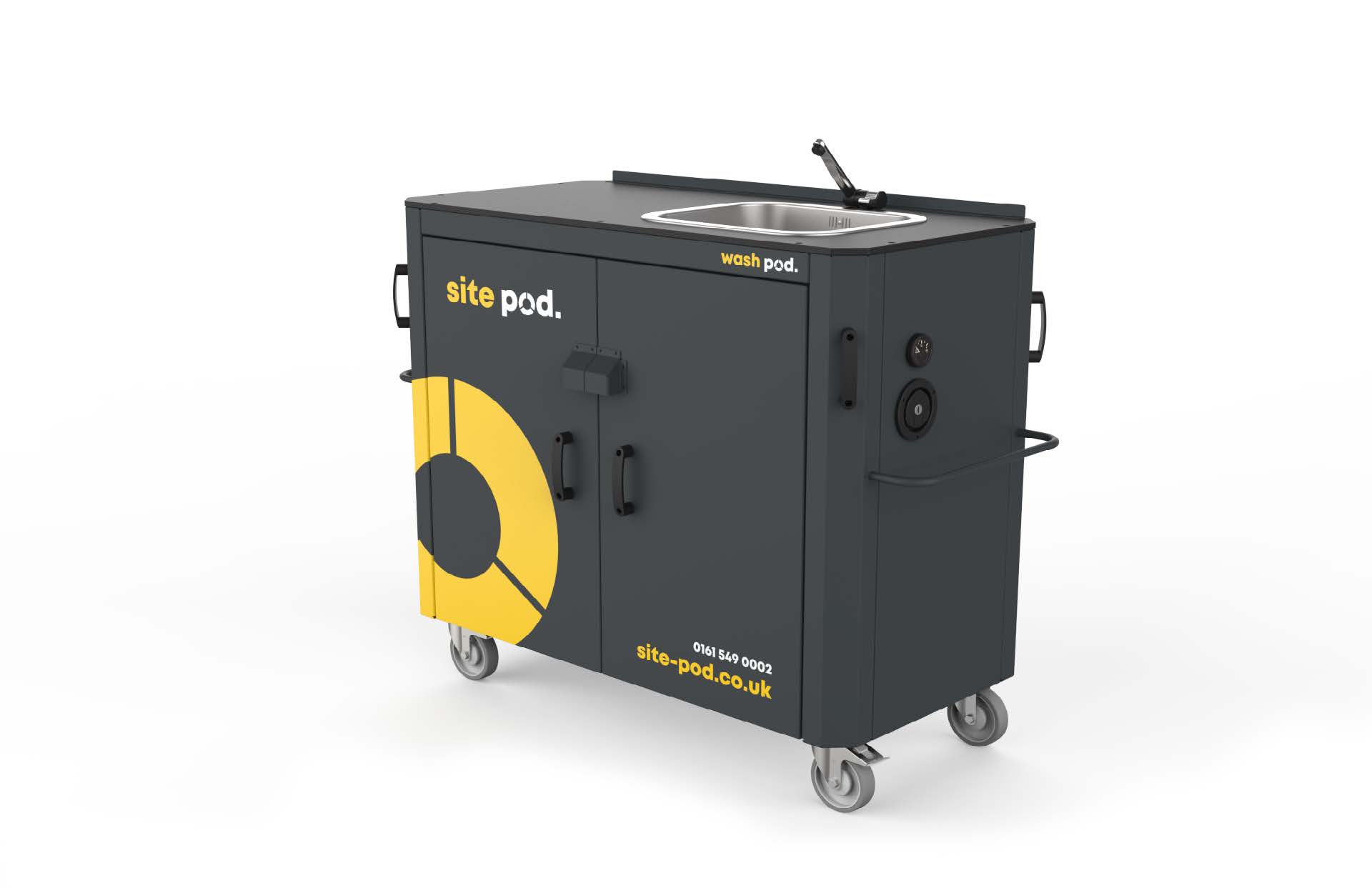 We understand the importance of adhering to guidelines regarding washing facilities on-site. The Wash Pod provides hot water for thorough hand, arm, and face washing. Using multiple Wash Pods on larger sites ensures that workers have ample opportunities to wash, especially in areas where hazardous substances and chemicals are present, significantly reducing the risk of contamination. Our Sani Pod further complements the Wash Pod, ensuring increased cleanliness and hygiene.
Ensuring Fire Safety with Fire Pods
Safety during emergencies, particularly when electrical equipment is involved, is of paramount importance on construction sites. Our Fire Pods offer an innovative solution to fire safety. Equipped with all-fire extinguishers, fire safety signage, and state-of-the-art wireless fire alarms, these portable Fire Pods provide comprehensive coverage across your site. Up to 12 Fire Pods can be used simultaneously, and in case of an alarm, they will sound collectively, alerting your team to take immediate safety measures.

With the mission of enhancing welfare and health and safety standards across the construction sector, we are proud to witness the positive impact of our pods. Site managers and contractors alike are recognizing the value that Site Pods bring to their projects. We encourage you to contact us today to learn more about how The Tool Pod and our other offerings can improve safety, efficiency, and well-being on your construction site.
Thank you for your continued support and trust in Site Pods. Together, let's build a safer and more productive construction industry! Head on over to our website to find out more about our pods and get in touch.
Find us on:
Website – https://www.site-pod.co.uk
Facebook – https://www.facebook.com/profile.php?id=100088317671696
Instagram – https://instagram.com/site_pod?igshid=YmMyMTA2M2Y
LinkedIn – https://www.linkedin.com/company/site-pod/
Get in touch:
Telephone: 0161 5490002
Email: sales@site-pod.co.uk
Website: site-pod.co.uk
Key Personnel:
Managing Directors: Davidl@site-pod.co.uk, davida@site-pod.co.uk
Sales Director: Nathan@site-pod.co.uk
Finance Director: Chris@site-pod.co.uk
Sales: sales@site-pod.co.uk