Inco Contracts gives St Giles Hospice its own DIY SOS makeover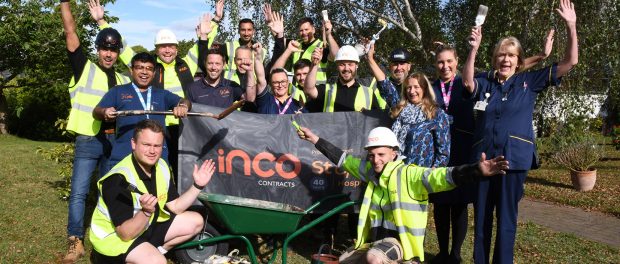 More than 50 kind-hearted construction specialists and suppliers swapped their day jobs for a very 'personal' DIY SOS last week.
Penkridge-based Inco Contracts, a leading industrial and commercial refurbishment specialist, spent over £40,000 in materials and 320 volunteer hours giving St Giles Hospice's base in Lichfield a makeover.
Carpenters, electricians, office staff and sub-contractors joined forces over two-days to complete five different projects, ranging from the refurbishment of a roof terrace area and 13 patient patio space to sprucing up the children's area and bringing a fountain back to life.
The challenge is being completed in memory of Paul Finch, who worked as a Site Manager for the business since 2010, before falling ill with cancer and being cared for by the wonderful people at St Giles.
'Fina', as he was affectionately known to staff, was a true professional in his craft and delivered exceptional refurbishment projects during his time with Inco thanks to an eye for detail and his 'what can I do to help' attitude.
Away from work, Paul was married to Karon, a passionate supporter of Wolverhampton Wanderers and enjoyed watching his two boys Joe and Tom play non-league football.
"We are very passionate about the area we work in and wanted to give something back, starting the Inco Foundation in 2020," explained David Cotterill, Director at Inco.

"This year unfortunately we lost a much-loved colleague Paul Finch and we wanted to make 2023 all about supporting the amazing St Giles Hospice in Lichfield who looked after him and his family so well."

He continued: "Collectively, we came up with the idea of doing our own DIY SOS Challenge and this quickly grew from a chance conversation to a wish list of five refurbishment projects that could be completed over two days.

"We are delighted to say that the response from staff, suppliers and customers has been amazing with an 'A-Team' of 50 people coming together to complete all the different tasks on time."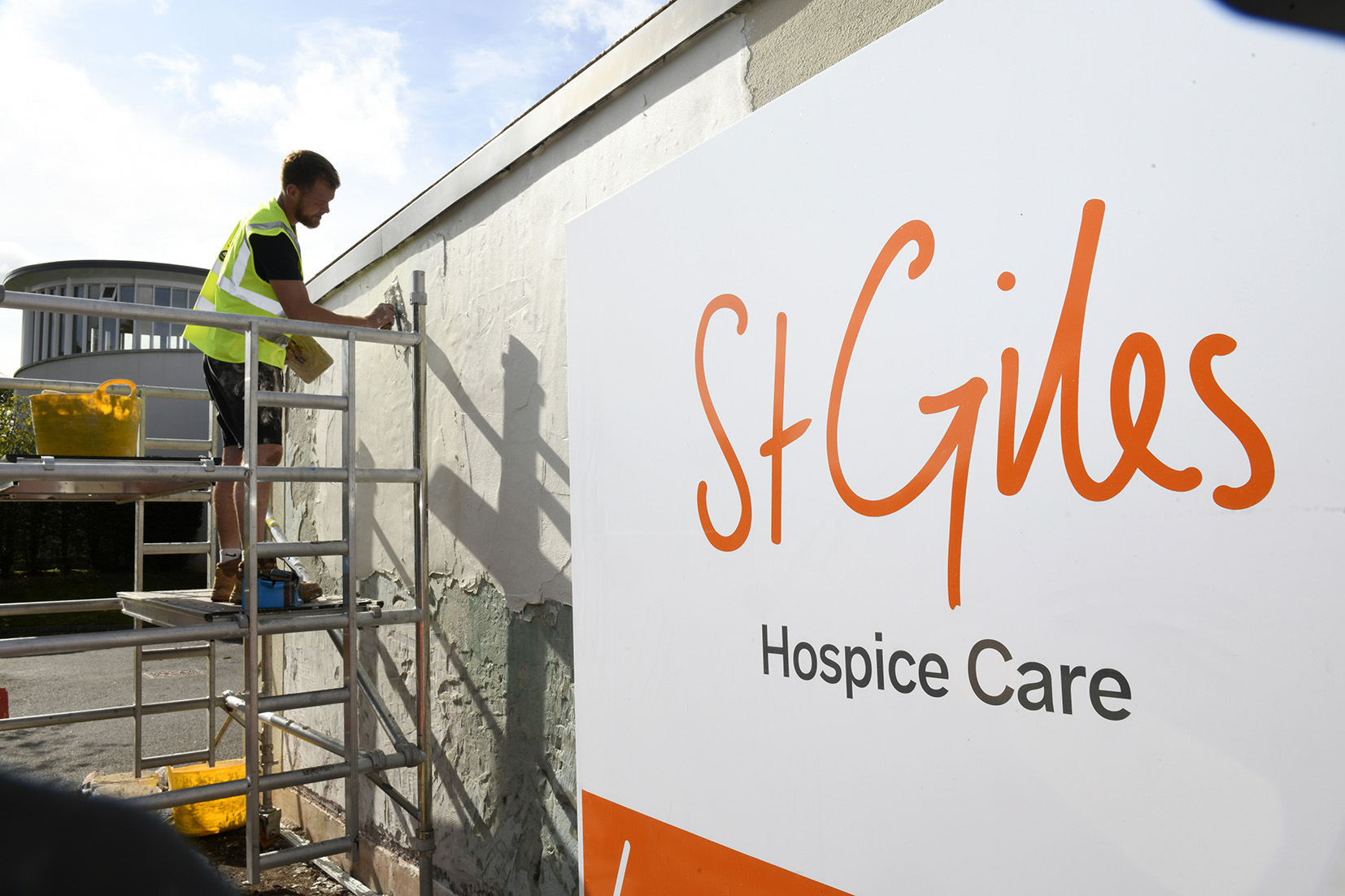 Inco Contracts took on five projects in total, with the main one being the complete refurbishment of a roof terrace area and new furniture.
This was quickly followed by the cleaning of 13 patient patio areas and installation of new furniture, remedial works to various site buildings, tarmac repairs, exterior gardening and cleaning.
The children's area was also given a makeover to ensure that play equipment was safe and in good condition.
Hannah Fahy, Head of Fundraising at St Giles Hospice, added her support: "As a charity, we have to think carefully where we spend our money, so to have Inco come in and complete all of this work for free is wonderful.

"Over £40,000 of materials have been donated and hundreds of hours of craft skills channelled into this DIY SOS, and it will make such a huge difference to the experience of patients, and their loved ones.

"For example, the garden patio transformation will now give them a relaxing space to spend quality time together."It costs around £10million to deliver the care St Giles Hospice does to individuals suffering from incurable illnesses.
The charity supported over 2000 patients last year, with a £676 donation paying for 24-hours of hospice care, £202 paying for a community nurse to visit a patient in their own home and £40 for a 1-hour session with the advice and referrals team.
Sam Norton, Director at Inco Contracts, concluded: "We're all so pleased that we have been able to use our skills to improve the environment and buildings at St Giles Hospice.

"The quality of the work, despite the efforts of a few office novices, was exceptional and I'm sure Paul would have been impressed with what we have achieved."
Founded in 2010, Inco Contracts has evolved from undertaking small refurbishments and dilapidations to completing a range of £multi-million projects.
The growth of the business has seen it expand rapidly with offices in the North and South of England joining its headquarters in Penkridge.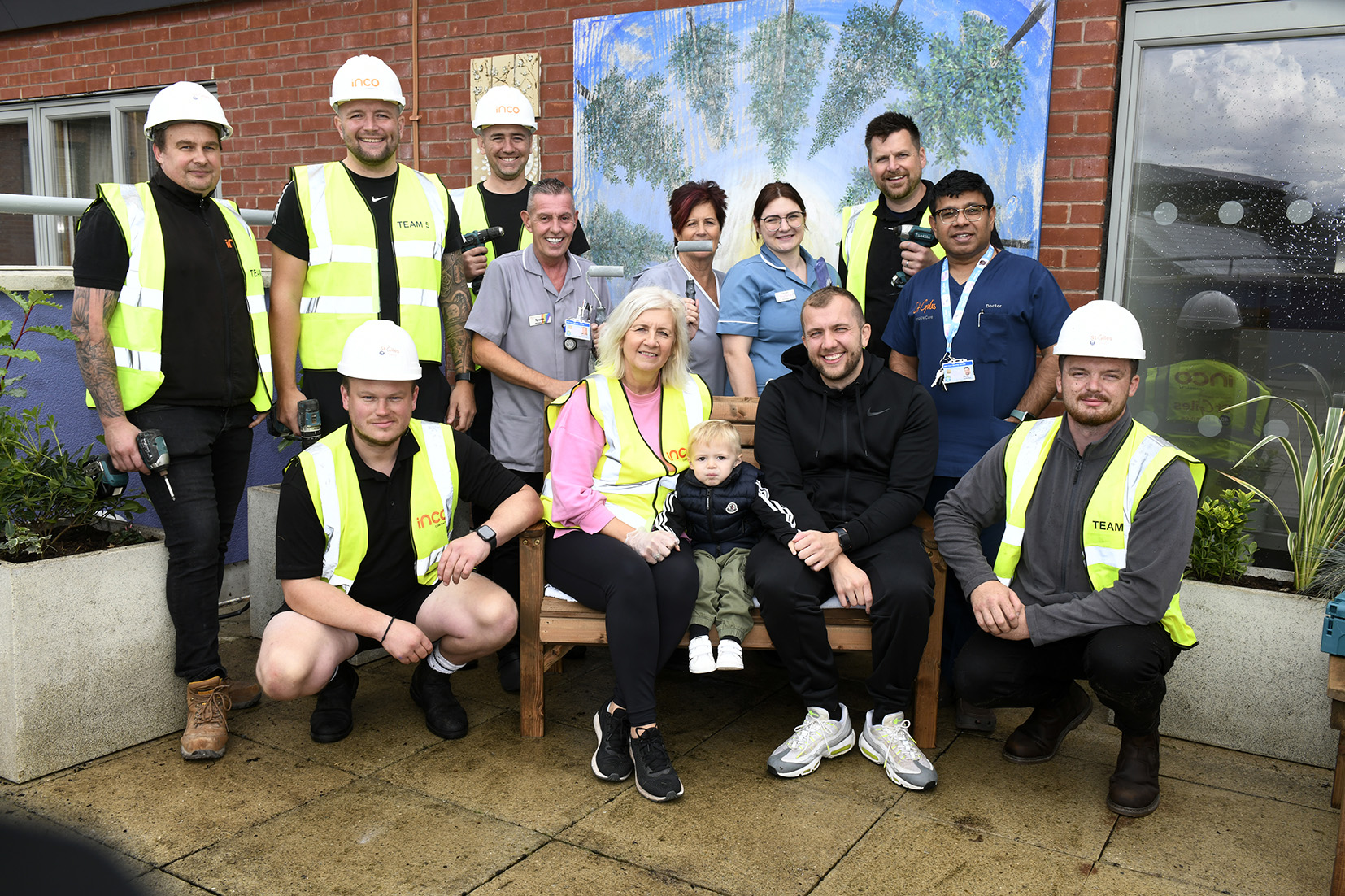 For further information, please visit www.incocontracts.co.uk or www.stgileshospice.com.
Caption for Inco DIY SOS (family): Karon and Tom Finch centre with Inco Contract staff and nurses from St Giles Hospice