How tech innovations are set to shape the construction world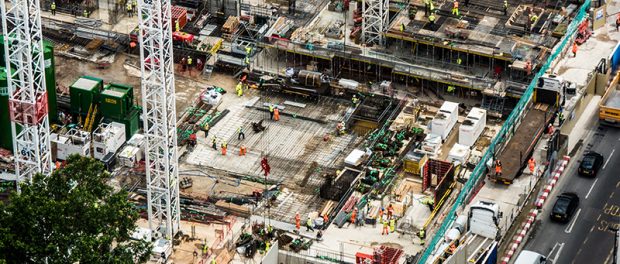 By James Hepton, Head of e-Commerce & Marketing at Actavo Direct
Architectural, engineering and construction (AEC) industries are notoriously under-digitised. Financial restrictions are limiting investment in tech – with 56 percent of UK construction companies citing it as the reason for falling behind other industries in tech investment.
However, further statistics show 54 percent of companies who have invested in trending technologies have seen sizeable cuts in operating costs. With 2020 being dubbed the year of digital transformation, companies should be looking to digitise and reap the rewards of efficiency, cost effectiveness and quality.
Actavo Direct's James Hepton looks at the tech innovations set to shake-up the industry.
Examining Artificial intelligence
According to GlobalNewsWire, the 'AI in construction' market is set to reach $4.51 billion by 2026. With the growing popularity of AI, it's projected to become the norm on construction sites.
AI, with its machine learning capabilities, uses previous project data to forecast material demand and help schedule employees and project deadlines – making jobs more productive, ensuring greater accuracy on repetitive tasks, preventing cost overruns and helping to tackle labour shortages.
One of the biggest benefits of AI is safety. With UK construction-related injuries at 54,000 (30 fatalities) per year, AI may be able to keep employees safer on-site, for example using real-time video and AI to detect hazards.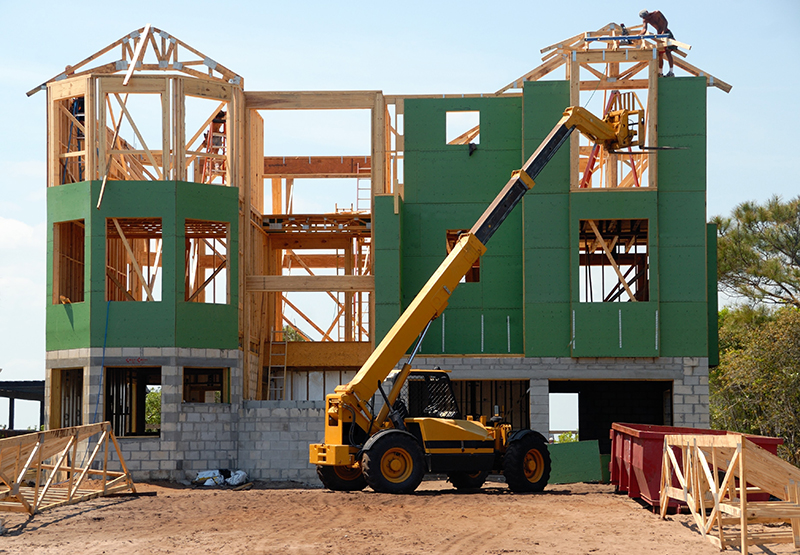 Designing and planning
Planning in construction has shifted drastically from the days of pencil and paper sketches. Building information modelling (BIM) and virtual/augmented reality (VR/AR) have become instrumental in construction design.
The use of VR in construction has almost doubled since 2017. VR and AR are being combined with 3D modelling software to diagnose potential problems and share them across other teams and sub-contractors. They are also being used to give 'virtual tours' to clients of finished projects before making any physical changes.
The platform can also be used with integrated software to provide safer training and risk analysis. Software like PixoVR offers fully-interactive VR, allowing users to simulate real-world construction scenarios to perfect work practices safely.
The BIM industry is only projected to grow, too – with the industry already worth an estimated $4.9 billion and projected to rise to $13.2 billion by 2024. BIM is revolutionising construction efficiency, facilitating:
Better communication – BIM software allows cloud access to share models and coordinate plans, improving speed and clarity across projects
Model-based cost estimation – providing more accurate invoicing and avoiding over-running on projects
Safer construction sites – BIM software helps pinpoint workplace hazards, mitigating injury
Improved scheduling and resource management – schedules and plans can be made with a higher degree of accuracy
Automated management tasks – time-consuming manual tasks can be managed automatically, freeing up managers to work on more important jobs
Robotics and drones
Construction has the highest adoption of drone technology of any industry, with a 239 percent increase in use between 2017-2018. Drones are being used to take aerial shots for site surveying pre-project and progress tracking and site mapping during a job.
There's also evidence to suggest drones and drone pilots can significantly cut surveying costs. With the average site survey costing 2 percent of a project's value, a drone operator with the correct software can do the job within a working day, for a fraction of the cost.
Drones and other communication technologies will also speed up when new 5G connectivity becomes available. With 5G expected to roll out at scale in 2020, we're likely to see quicker communication and less lag when running projects on-site.
The internet of things
The internet of things (IoT) is a growing network of connected devices which share and feed data. It's being increasingly used in construction for site security – for example, telematics in vehicles and machinery, helping businesses monitor their fleet and reduce plant vehicle theft.
Vehicle and machine tracking also offer benefits in traffic management, allowing project managers to plan the safest and most efficient routes around the site.