Housebuilder launches commercial arm with first industrial development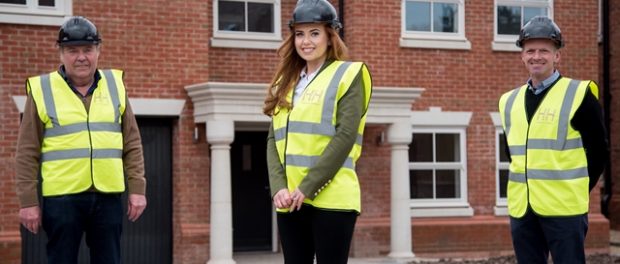 An award-winning Midlands housebuilder is tapping into the commercial property sector with its first industrial development in the region.
Horgan Homes has launched Horgan Commercial after securing planning permission to build 16 industrial units for sale on land off Buntsford Drive in Bromsgrove with further land deals for more commercial developments in the pipeline.
The expansion into the commercial sector has been underpinned by a move to new offices at the Lydiate Ash Business Park in Bromsgrove from its previous headquarters in Dudley.
The construction firm has concentrated on residential developments in the Midlands since its inception more than 30 years ago, latterly focusing on bespoke developments of luxury homes in the £1m+ category.
But the latest development signalled a new era for the Horgan brand, said Director Sophie Horgan.
"The commercial arm of the business will bring together our construction expertise, reputation for excellence and established supply chain to deliver high quality industrial facilities across the Midlands. Demand for commercial property is high and we know that we can translate our skills in the residential sector to this market and deliver quality developments for the commercial sector.

"This is an exciting move for us and we're looking forward to this new phase as we build on the success of the last 30 years."
Sophie added that the business was actively looking for new sites for both residential and commercial schemes.
"We're always open to discussion from landowners, agents or developers who have plots available especially brownfield sites," she explained. "As a smaller business compared to more mainstream developers, we can be more agile when it comes to finalising sales so would love to hear from anyone who has a site, with or without planning, in the Midlands or beyond."