Digital Construction Week reveals highly-anticipated Main Stage line up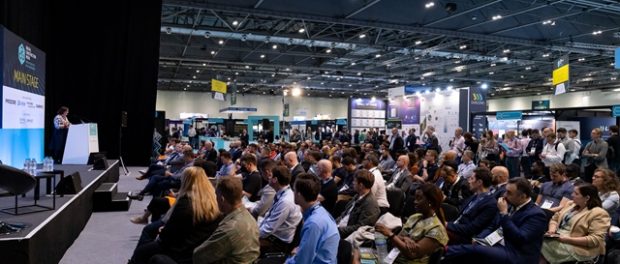 With Digital Construction Week (DCW) rapidly approaching, the event organisers have revealed a must-see programme for the Main Stage of this year's show. The UK's leading event for innovation and technology in the built environment takes place on 17-18 May at ExCeL London.
Home to unmissable content delivered by high profile thought leaders working at the forefront of the built environment, the Main Stage at DCW will feature an exclusive programme of noteworthy speakers and panel discussions, covering the most pressing issues in digital construction.
Keep reading to discover some of the highlights from the programme.
What do we mean by a connected digital twin or a network of federated digital twins? Kicking off day one, Dr Alison Vincent (Non-Executive Director & Chair of Remuneration & Nominations Committee, Connected Places Catapult) will answer this question in her keynote.
Dr Vincent's 'Why connect digital twins?' session will show a short film outlining how secure data sharing can be realised across sectors with a supporting framework that other industries could use. The audience will leave with knowledge of the latest tools, guidance and programmes focused on connecting digital twins and how together we can support the progress and vision of a more connected future.
Simon Finnie will share a business and strategic perspective on the value of digital construction to companies in the AECO sector in 'Is there really a business case for digital construction?' Simon is Executive Director / Chief Transformation Officer (CTO) at Royal BAM Group. His session will be supported by examples from his career working in several Tier 1 construction companies.
Also taking to the Main Stage on day one will be Sophie Morris (Buildots), Elizabeth Hopkins (Berkeley Homes), Lucy Rowsell (EKFB), Jyoti Sehdev (Costain Group), Nidaa Alazmeh (Sisk), Anna Wendt (Buro Happold) and Brittany Harris (Qualisflow).
This women-only panel titled 'Diversity + digital technology = profitability,' will highlight the benefits of adopting a diverse and technologically-advanced workforce, and where you should start to make this a reality for your business.
Chaired and introduced by Dame Judith Hackitt, (Chair of the Independent Review of Building Regulations and Fire Safety), ETIM UK have organised a panel discussion featuring four senior representatives from across the supply chain, which will take place on day two.
'A digitalised construction industry – Why standardised product data and building safety are inextricably linked' will cover why building safety is a driver for digitalisation and why successful digitalisation requires access to standardised product information. Another discussion point will focus on why successful digitalisation requires participation from all stakeholders in the construction process. This includes manufacturers, merchants, distributors and wholesalers. The panel will also explore the importance of competency both in the creation and use of product information.
In 'FIM (Fabrication Integrated Modeling) – A new mindset: Merging AI aided design and industrialised construction', Tal Friedman explores FIM (Fabrication Integrated Modeling) and how an AI aided fabrication centric approach, one where the entire building process is considered holistically, could help impart real change in the construction industry.
With the help of AI and automated manufacturing, we are at the verge of the Construction 4.0 revolution. Tal is the CEO of Foldstruct, making him well-equipped to explain the concepts behind FIM and showcase real world examples and methodologies that are pushing the AEC sector to the next level.
These are just some of the sessions that will take place at Digital Construction Week from 17-18 May at ExCeL London. Browse over 200 more across a total of 10 theatres at www.digitalconstructionweek.com/programme.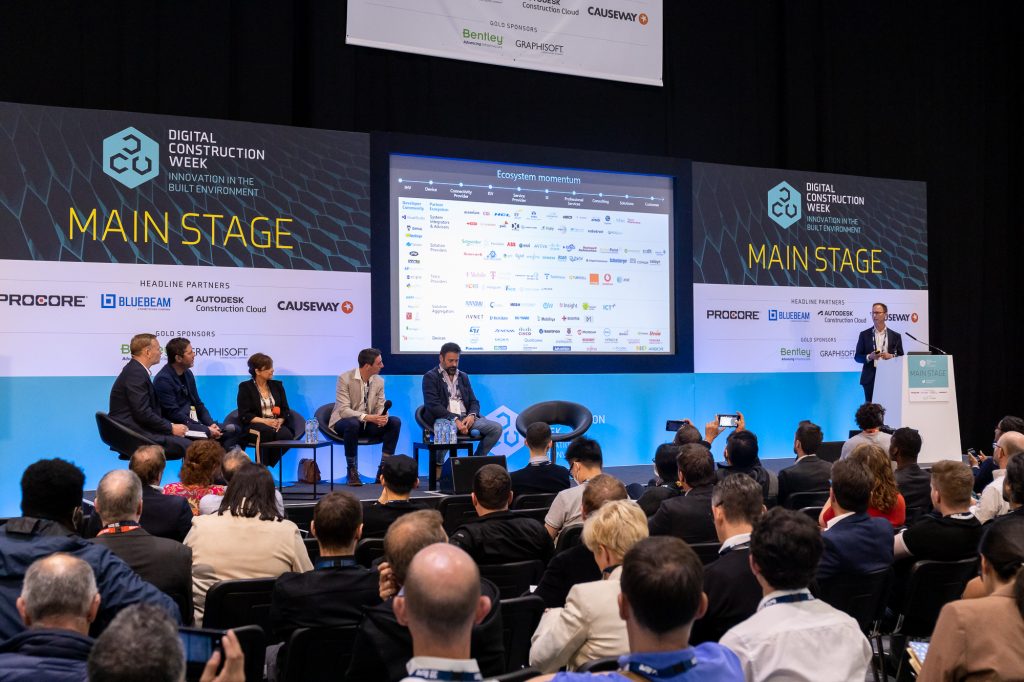 Register now for DCW 2023
Digital Construction Week takes place at ExCeL London from 17-18 May 2023.