Grantside appoints Summers-Inman to two major Carbon Net Zero regen projects in Sheffield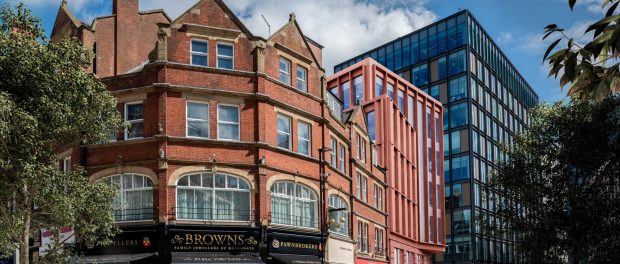 York-based Grantside, the developer behind the hugely successful Quorum Business Park in Newcastle and the Bonding Warehouse in York, has appointed the award-winning construction and property consultancy, Summers-Inman, to its next two regeneration projects in Sheffield.
They are both Carbon Net Zero developments and form part of the city's ongoing redevelopment.
Firstly, The Hive, in Bowling Green Street, Kelham Island – widely considered to be the coolest place to live, work and socialise in the city – will be the first Carbon Net Zero building to be developed, and Summers-Inman will be responsible for cost consultancy and project management.
The Hive includes 100 co-living studios, spread over five floors and is designed with a focus on a curated community living style.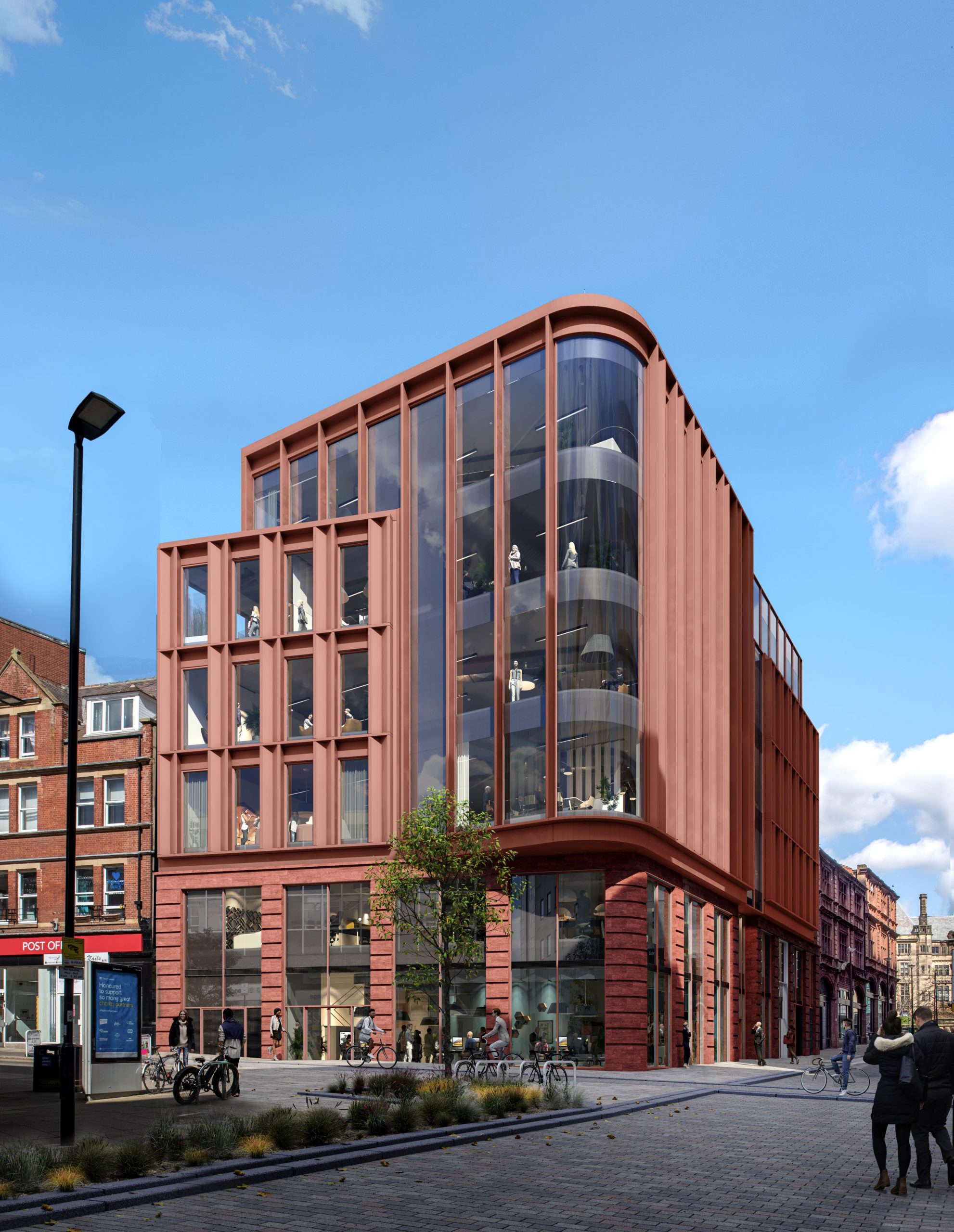 It will offer residents facilities such as communal kitchens, roof top allotments, laundry/café facilities and dedicated working and rest zones, whilst at ground floor level, commercial units will provide space for start-ups, independent traders and entrepreneurs looking for creative and inspirational space to grow their businesses.
The second project, known as 190 Norfolk Street and located on the corner of Charles and Norfolk Street, is also a Net Carbon Zero scheme. Seen as an architectural exemplar of design for Sheffield, it will overlook the award-winning public space, Peace Gardens. Summers-Inman has an expanded brief on this project, also taking on the role of principal designer.
Grantside's proposals for this six-storey office development were approved by Sheffield City Council's Planning Committee in November 2022.
This mixed-use office development, which is set to become a new landmark location in the heart of Sheffield's commercial district, has again been designed with wellbeing and sustainability at its core. It will include around 2,200 sqft of retail and active space on the ground floor, with 19,500 sqft of flexible office space above.
Designed for multi or single occupancy, the building benefits from excellent natural daylight, local controllable ventilation and terraces at each floor level giving access to outdoor space and will be completed to shell and core standard for fit-out by the incoming tenant(s).
Summers-Inman was appointed to both projects following the submission of a competitive fee bid. Speaking about the firm's appointment, North-East based John Harvey, Associate Director of Summers-Inman, is delighted to be working with Grantside's Steve Davis again after a break of some years.
He said:
"We last worked on a project with Steve about ten years ago.  Since then, as a construction consultancy, we have greatly increased our capacity and developed our expertise on inner city projects, making us perfectly placed for this appointment, which we hope is the first of many for Grantside.

"We are about to embark on detailed designs for both schemes and then we can go out to tender.  I expect that construction will begin at The Hive in Bowling Green Lane first, later this year.

"As a Net Carbon Zero building, the conservation of energy will be a key aspect of the final design.  In seeking a BREEAM 'Excellent' rating for both buildings, every opportunity will be taken to reduce their carbon footprint with the use of recycled materials, cross-laminated timber, rainwater harvesting and the incorporation of planting with bee-friendly flowers and foliage."
Steve Davis, Managing Director of Grantside Developments, added:
"As a developer we always adopt a 'people first' approach to design, embracing wellness, the environment and technology.  The human interfaces of our projects are always our starting point and I believe that both of these projects demonstrate our philosophy well.

"We have taken the utmost care in designing the buildings to ensure they achieve the highest quality standards and we are very much looking forward to beginning the process of collaborating with Summers-Inman and the rest of the design team to take our plans to the next stage."
It is hoped the two-stage tender for The Hive will be launched before the end of April with construction likely to start around 20 weeks later, allowing for work on the detailed building design with the chosen contractor.
Summers-Inman operates nationally with a staff of over 130 employed in seven offices throughout the UK in Edinburgh, Newcastle, Teesside, Manchester, Leeds, Leicester, Birmingham and London.