Government says 'Join the Skills Revolution'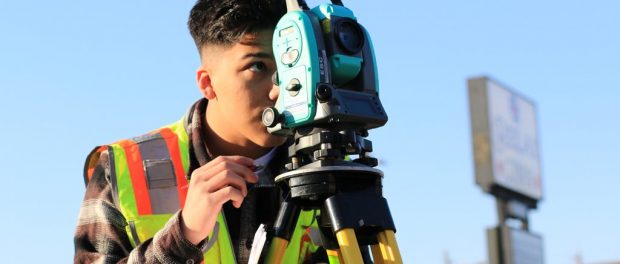 86% of employees in architecture, engineering and building industries want to upskill this year, as government campaign launches to boost business growth in 2022 
Employers urged to make the most of national appetite for learning new work skills, as 70% of workers interested in developing their skills in 2022
Government launches a new 'Skills for Life' campaign for employers to boost business growth by skilling up workforce
Major construction employer Keir has called on employers to 'join the skills revolution'
Upskilling your employees "helps with attraction and retention of staff, provides motivation and engagement." says Viren Patel, Director of the Business Development Unit at The Open University
Businesses across the construction sector are being urged to 'Join the skills revolution' as tens of millions of employees around England express desire to skill up in their jobs this year. New research has revealed that a huge 86% of workers in the architecture, engineering and building industries are interested in learning new work skills in 2022, over-indexing against the nation's average of 70%.
The new Censuswide survey of over 4,000 of the UK's workforce showed a clear national appetite for skills development and indicated that employees are hungry to learn more and progress further in their careers this year compared to 2021 – with 69% wanting increased job satisfaction in 2022 and 67% feeling that gaining new skills will be key to achieving their work goals.
Over a quarter (28%) of workers said that progression and opportunities to learn were paramount goals in their working life.
This research coincides with the launch of the government campaign which urges employers to 'join the skills revolution', aiming to help businesses across a wide range of industries gear up for economic recovery by skilling up their workforce. The campaign highlights the range of training and employment schemes available for businesses wanting to boost their workforce capabilities, including apprenticeships, traineeships and T Levels.
Skilling Up in Construction
Sector specific findings from the survey have indicated that a huge 78% of respondents working in construction are also interested in learning new skills relating to their work in 2022. The top areas workers say they are most keen to explore include IT and digital (20%), finance (16%) and business (16%), with 1 in 9 (11%) expressing an interest in learning more around green industries this year. Businesses are being encouraged to grasp this development opportunity to boost their business growth.
Prominent industry voices have spoken out on the importance of skills to drive better results and retain their workforce.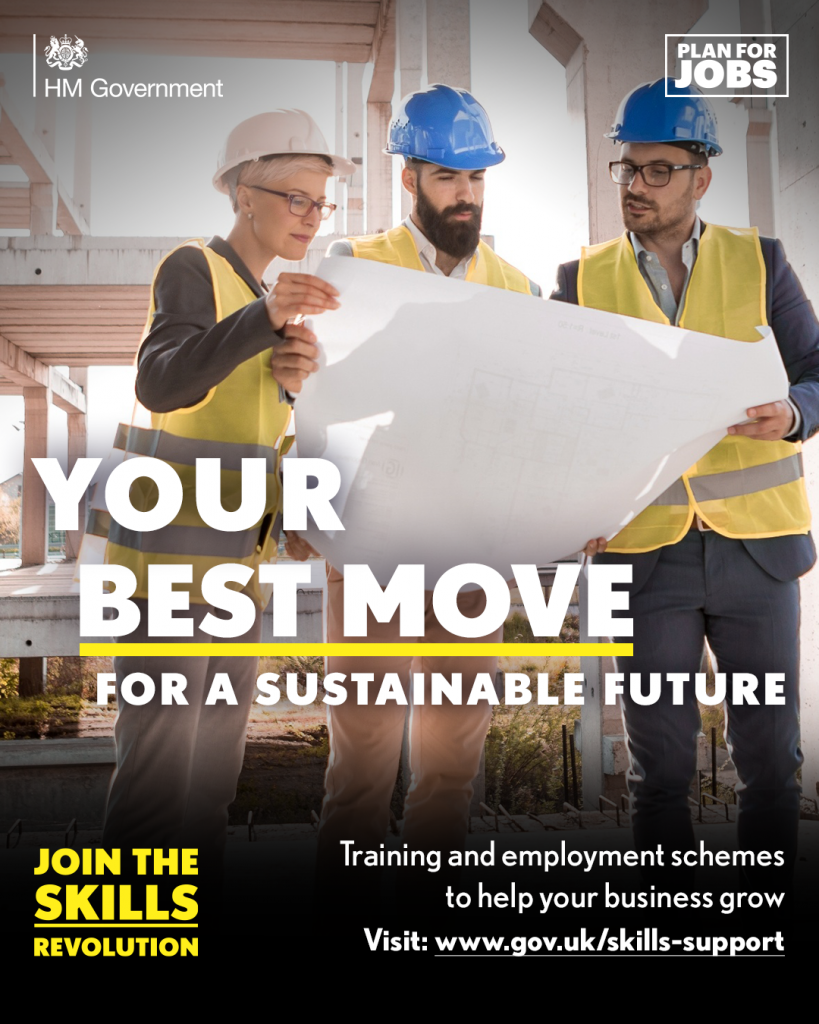 Helen Redfern, Group HR director at Kier, said:
"Encouraging employees to build their skills is something that we all benefit from. Employees can upskill to advance their careers, while employers' benefit from an engaged, skilled workforce. Skills for Life is going to be hugely important in making people aware of the opportunities available, especially against the backdrop of the COVID-19 pandemic, which has encouraged many to think again about the direction they want to take their career in.

"As a strategic supplier to government and the wider public sector, Kier is committed to playing its part to deliver long-term social value, as well as ensuring we have a talented and skilled workforce where individual career goals and business objectives can be realised. Our training programmes – including apprenticeships and the Kier degree – are a great way for employees to learn while they earn, and they'll continue to be a top priority at Kier."
Leo Quinn, Balfour Beatty Group Chief Executive and Founder of The 5% Club, said:
"With a real and growing skills shortage across the construction and infrastructure industry, we have remained steadfast in our commitment to attracting, training and retaining the best available talent; providing those who join us with lifelong careers.
"Having recently doubled down on our commitment to young people – publicly declaring to increase the number of Apprentices, Graduates and Trainees we recruit by c. 60%, we are pleased to be working with the Government as an ambassador for the Skills for Life campaign to boost the nation's skills and help people and businesses alike get more from their work."

National construction company Willmott Dixon is giving young people the chance to get hands on experience in the construction industry, while gaining a qualification to help them launch their careers as future leaders.
Danielle Haskins, Social Value Manager at Willmott Dixon, said:
"We see a lot of value in T Level industry placements. No other qualification offers the ratio of work experience and academic study. Our students are doing real jobs, to equip them with the skills they need, and we as a business need, to succeed. They are gaining experience in construction management which will set them up for their future.
"It's a way for us to grow our own talent and find the next generation of construction industry leaders. We are giving our students the skills they need, whilst they are learning, to progress in their careers and lives."
The 'Join the Skills Revolution' campaign will showcase hundreds of government-funded skills opportunities available and help businesses to up skill their employees, find new talent and be a part of training the future workforce.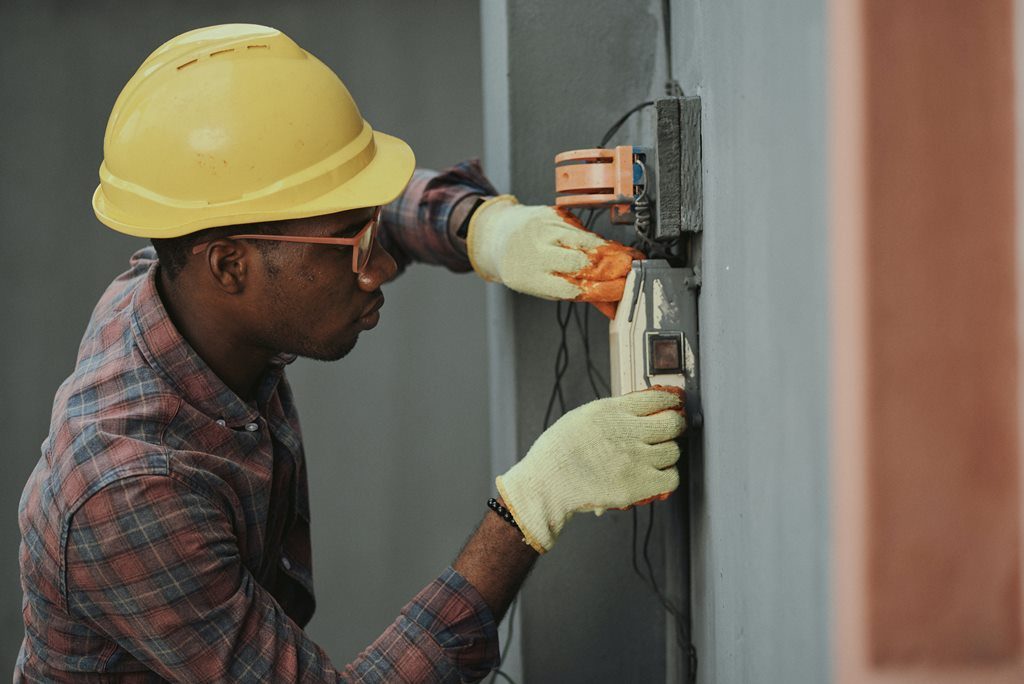 Nadhim Zahawi MP, Secretary of State for Education said:
"It is no secret that a skilled and motivated workforce is the key to driving better performance and boosting productivity. There has never been a better time to make skills a top priority. To support businesses to unlock untapped talent there is a huge range of training available to help upskill their staff for free including online courses to boost numeracy to apprenticeships, traineeships, T Levels or our Skills Bootcamps."

A Demand for Learning

The research found a considerable demand for on-the-job training, with 39% of workers saying they would find this particularly useful. A further 31% of workers wanted courses specific to their sector, as well as encouragement and practical support from their employer – with 1 in 3 saying they felt held back by a lack of time (36%), a lack of confidence (31%) or knowing where to start (30%).
The opportunities on offer as part of the Join the Skills Revolution campaign, have been designed by and in partnership with employers, listening to businesses to meet their recruitment needs and address skills gaps, through flexible, free or subsidised courses. Skills Bootcamps for example, provide fast-track sector specific training in areas such as construction, HGV driving, green skills, digital, manufacturing and engineering, as well as creating a pool of skilled staff ready to recruit with the right training.
Businesses are urged to join the skills revolution and drive better performance, by visiting  www.gov.uk/skills-support –  for skills opportunities designed by employers, for employers.
Meanwhile adult learners can discover hundreds of opportunities to learn new skills at  www.gov.uk/SkillsforLife – from free careers advice and courses to advanced qualifications and on-the-job training.