Evolution Branded Workwear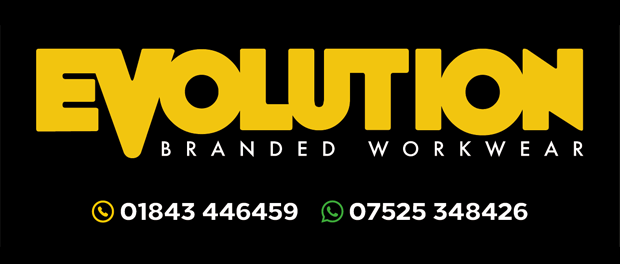 What's important to your company about your Workwear and Hi Vis?
LONGEVITY
STYLE & BRAND
FUNCTIONALITY
COSTS
SUSTAINABILITY
SAFETY & PROTECTION
AVAILABILITY & SUPPORT
RANGE MALE FEMALE
SERVICE FROM SUPPLIER
QUALITY OF THE BRANDING
For many companies we speak with we tend to find they are not overly happy with their workwear or even their suppliers, the reasons behind this can vary but mainly its the initial conversation with the supplier that can be the overall problem, not the right brand, not the right quality of clothing, the branding is poor, not great customer service or you just don't get what you thought you were getting when the order arrives.
Trouble is it can take a good bit of time to find out from you the client what products you use so getting a list together takes time, finding out what branding on what item of clothing and where its placed, if it's stitched or printed, what colour clothing or even the brand you currently use is a time consuming conversation especially when in a rush and want the order super quick.
Without this information companies are sold the quickest, easiest and sometimes the cheapest product to fulfil the order, this then results in the disappointment in the workwear, how long it lasts, the look isn't the quality the company needs to represent itself and sometimes not at all what the client hoped for so it all goes wrong.
Our aim if we can is to establish the key points above depending what is most important to you and your company, we will find a brand that suits your needs whether it's good quality cheap as its not needed to last or good quality and lasts as you need to save money as staff are burning through their workwear, can find good functional workwear so your staff feel comfortable whilst on the job, there are many options available for women in the workplace now not having to fit into the smallest men's clothing anymore, the right options available for branding so your company is visible and represented correctly.
It takes some time but is fully worth the effort and you will eventually save money and end up with better quality of workwear.
What do need from a supplier?
CONSISTENCY
PERSONAL SERVICE
MORE OPTIONS
MAIN CONTACT
MORE SOLUTIONS
CHEAPER PRICES
BETTER INFORMATION
HIGHER QUALITY PRODUCT
Customer service and quality of what we produce here at Evolution is paramount whether you are small company with a team of 3 or a large company needing to uniform 100 or more staff, our focus is on the fact you are busy and once we have established all your products, pricing, how they are branded its a simple easy re-order process to take the hassle away from you and give you the confidence the workwear will be great time after time.
We are constantly working with the best brands available and we are main dealers for brands like Portwest, Blaklader, Pulsar, TeeJays and many more that offer amazing products, we are able to also send a brand representative to discuss in depth with you their products to ensure you have all the information you require before making a decision.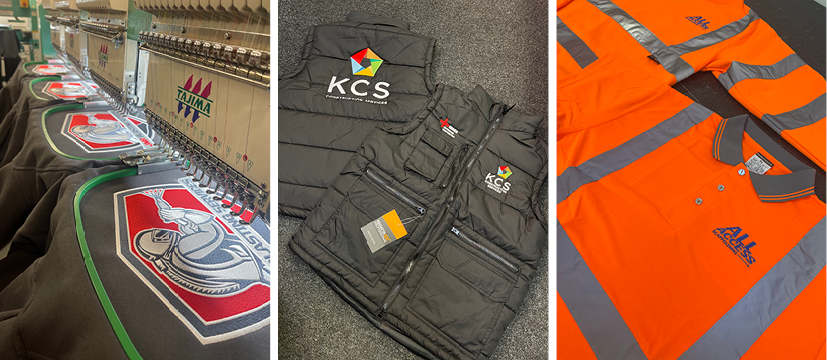 Saving money or someone else is cheaper is always what we hear but sometimes without the conversation other companies will just sell you what's cheap and easy to bash out, but are you really saving money, is something that lasts longer better, is it sustainable, do your staff like to wear it and will look after (maybe), is your company looking clean and fresh, are your staff wearing the best possible hi vis protection?
So my name is Jason (Jay) and have always been a printer of some description, will be 50 years young this year and have had Evolution for 17 years almost, you are more than welcome to ask me any questions about your current workwear, what is good and not so good and discuss what options might be around you never knew about, I am happy to come see you with samples or send one of my amazing brand reps, or feel free to come and see us at our unit.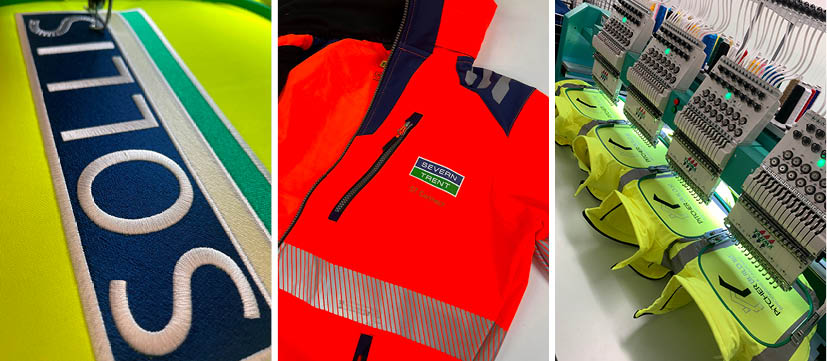 Want to discuss further?
Visit: www.evoworkwear.co.uk or email: info@evoworkwear.co.uk
Facebook: www.facebook.com/evoworkwear
Instagram: www.instagram.com/evoworkwear
LinkedIn: www.linkedin.com/in/jason-sutton-evolution