Construction work comes to an end at Banbury development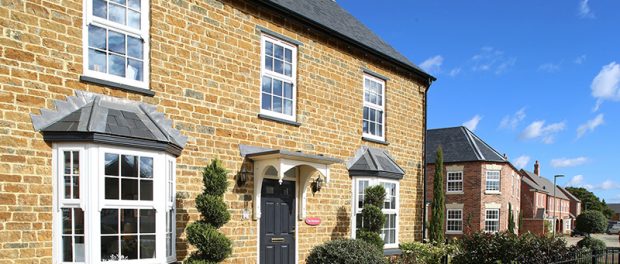 The finishing touches are now being made to the final homes at a housing development in Banbury.
Davidsons Homes Dukes Meadow development has been built just off Dukes Meadow Drive, concluding four years of building work at the site.
The new residents have made firm friends at the site and organised a get-together to celebrate the new community which has formed.
Head of Sales for Davidsons Homes South Midlands division, Simon Tyler, said: "As we make the final touches at Dukes Meadow, it's a great opportunity to look back at the work that's been completed here.
"We're extremely proud of the homes we've built and the people who have bought them have bonded together to create a warm and vibrant community.
"Dukes Meadow's popularity is testament to both the characterful design of the homes and the high demand for the location itself.
"A lot of hard work and careful planning has gone into making the homes at Dukes Meadow the best they can be for our buyers. We have received some tremendous feedback from those who have moved in and it really makes all of the hard work worth it when you see how happy a buyer is with their new home."
The development consists of 160 two, three and four-bedroom homes, with just one three-bedroom home remaining for sale.
Davidsons Homes has also contributed a significant investment to the local area as part of its planning agreement for the development.
This includes four children's play areas and the creation of public space including new hedgerows and woodland, as well as contributions towards the improvement of the sports facilities at Woodgreen Leisure Centre, the sports pitches at the North Oxfordshire Academy and community facilities, totalling more than £2.1 million.
For more information, visit davidsonshomes.co.uk.