Sand down time on-site with IronmongeryDirect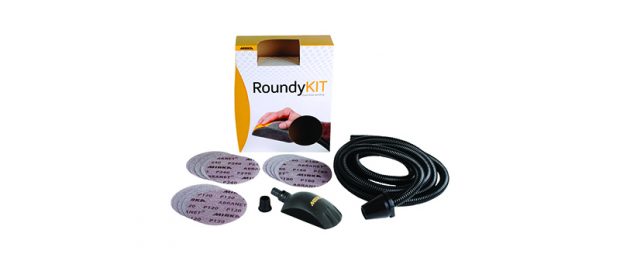 For safe sanding on site, IronmongeryDirect supplies a range of dust-free solutions, reducing risk and clean-up time without compromising on quality of finish.
The Mirka Abranet Dust Free Sanding Kit is a popular choice for larger sanding jobs. Supplied with four highly durable sanding pads of different grit levels and easily connected to a dust extraction machine, this kit ensures dust is kept at bay.
For lighter sanding work, IronmongeryDirect stocks the new Mirka Roundy sanding block kit. The ergonomic design fits neatly into the palm of the hand, making it easy for corners or hard-to-reach places. It can be used with both Abranet abrasives and regular sanding discs and connects to a dust extractor with the included hose.
IronmongeryDirect is the UK's largest specialist ironmongery supplier, with over 18,000 products in stock and available for next-day delivery. For more information, visit IronmongeryDirect.co.uk or call their team of specialist advisors on 0800 168 28 28.