Bradfords Building Supplies launches innovative employee domestic retrofit training scheme, in partnership with Target CO2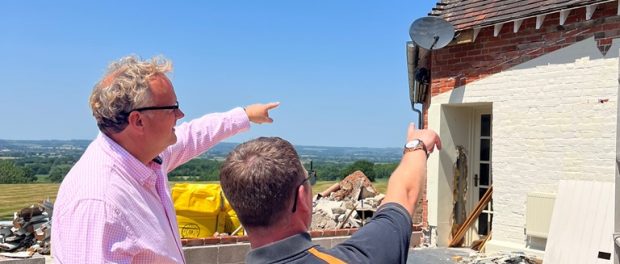 In a move that supports its employees to reduce energy bills long term and rapidly upskill them on the retrofit agenda, Bradfords has rolled out a scheme to offer employees a free home energy assessment.  
In partnership with local domestic retrofit experts Target CO2, Bradfords has offered in-person home energy surveys to all homeowning employees who have requested to join the initiative so far.  
The Target CO2 team assessed employees' homes, providing them with an end-to-end retrofit plan, including an up-to-date EPC, a ventilation guide and condition report. In addition, they receive guidance on recommended solutions and products with an indication of increased energy efficiency reduction in carbon emissions achievable if measures are installed.  
With all employees attending the retrofit assessments as they are conducted, they can easily identify with the examples in the retrofit plan and the products and scenarios they see every day. This makes it all the more relatable when they discuss retrofit with colleagues and customers. Those Bradfords employees taking part in the scheme will be expected to share their learning with colleagues to help build the capability of Bradfords to provide a quality solution for retrofit enquiries across the South West. 
With the recent introduction of the Minimum Energy Efficiency Standards (MEES) regulations now impacting landlords, and expanding government funding schemes for low-carbon heating, this scheme supports Bradfords customers – from trades to DIYers – to meet these changing regulatory requirements.  
Giles Bradford, Head of Sustainability at Bradfords, said: "By providing this initiative to employees, we not only give them an actionable plan to reduce their own bills and emissions but also a solid understanding of the requirements of domestic retrofit which they can share with peers and customers.  

 

Between now and 2050, over 26 million homes nationally and 2 million across the South West will need retrofitting. Our scheme may be a drop in the ocean as far as this target goes for now, but along with our wider partnership with Target CO2, it sets us up to be able to best support the UK domestic retrofit agenda as it gains momentum."  
Ben Smith, Co-Founder at Target CO2, said: "Understanding how to tackle a retrofit project is complex, and will differ greatly from house to house, so it is vitally important that all sectors of the construction sector get to grips with the solutions available. That is why it is so fantastic to be part of this scheme and witness the engagement from Bradfords staff, who will be able to pass on their knowledge to customers and beyond."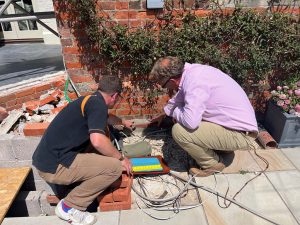 Feedback so far has been overwhelmingly positive, with employees noting the relative ease of some of Target CO2's recommendations, such as installing thermostatic radiator valves or addressing ventilation gaps, as well as the potential for larger scale projects to install additional insulation, heat-pumps or solar panels. 
Jo Flint, Facilities Administrator at Bradfords, who took part in the scheme, said: "The home energy assessment really opened my eyes to how insulation and ventilation are linked to each other and to energy and cost savings. I will be implementing the advice around trickle vents and extraction fans, and sharing the knowledge I have gained, as well as considering renewables solutions such as solar panels." 
Information about the employee properties that have been assessed will be used to develop a picture of the region's retrofit needs to inform Bradfords' domestic retrofit proposition, whilst this initiative helps Bradfords and TargetCO2 to develop their partnership to provide the best retrofit solutions across the region.