Beyond the concrete ceiling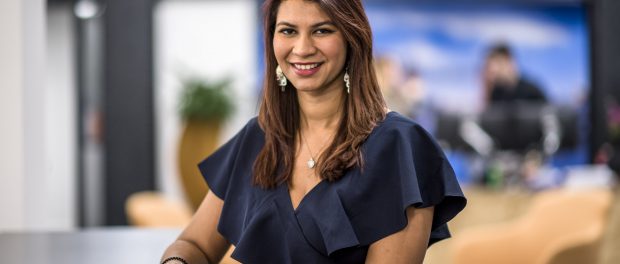 All through university I heard people talking about the glass ceiling women face in their careers – or concrete ceiling in my line of work! And maybe that's part of the problem – that women are often assumed to start careers with limited expectations. However, from my experience this is not the case. It is not an easy ascent, but in my view the concrete ceiling can be surmounted and you can be as successful as you want to be.
Here are some of the lessons I've picked up along the way to help make the best of your career.
1. Get a mentor – or 2!
Having someone to talk to about your career progression is invaluable. Meeting senior professionals that have followed a similar path is a great way to pick up tips on how to avoid the common pitfalls and navigate your career successfully.
2. Don't sweat the small stuff.
As a young woman in construction, I have had men disregard my ideas, only to suggest it later and claim it as their own. While it's not a regular occurrence, being disregarded used to affect me. I soon realised there's no point getting upset. It's better to focus your energy on learning from your mistakes, structuring all your points and talking to the right people.
3. Travel!
Gain international experience and learn about other cultures and people. It definitely helps being able to connect with your client when you know and understand their culture and beliefs. As a consultant at Bruceshaw, we add value through bespoke professional advice that respects the diversity of our client base. Interacting with people and knowing how to communicate with them is a valuable skill.
4. Join in
Whether it's joining the social club or volunteering to join a task force that is out of your area of expertise , every extra activity provides the opportunity to meet and network with people you don't usually work with.
5. Don't underestimate yourself
After receiving two awards, I regretted that I hadn't been more proactive about applying for awards or scholarships sooner. This applies to work experience too – apply for jobs while you are still studying to get on the career ladder faster. You need to trust your abilities, take a leap of faith and apply! You could be the best candidate – but you will never know until you try!
6. Personal branding
LinkedIn is an amazing tool. Use it! Connect with clients and colleagues, have discussions on current topics in your area of expertise and look for new opportunities when the need arises. Joining networking seminars and attending expos are an excellent way to get your name and brand out there.
7. Don't give up
Although I don't have any children yet, I'd like put it out there that having children shouldn't be the reason your career stalls. We have a number of female role models to look up to who are all highly capable at their jobs – working smarter with less procrastination and more planning to balance their work and home lives. Explore your options – freelancer, flexitime, part time or work from home, and find one that works for you.
8. Goal Setting
Setting goals and writing them down will help you achieve them faster. If you wander around aimlessly waiting for opportunities to come by, you might never get there. A positive, action–oriented approach is best.
9. If you have a problem, say something.
Don't let problems fester. Work towards a solution – approach a person who can help or organise a meeting senior management if need be. More often than not, there is a vested interest in trying to fix the problem and help enhance your skills.
10. Do something you enjoy
This is a lot easier said than done. At the start of your career you could be given tasks that seem tedious and boring, but that's all part of learning – start at the bottom and work your way up. Be proactive – if you see a project that excites you, raise your hand and ask if you can be involved. If not, asking still shows your interest and chances are, you'll be considered when a similar project comes up again.
Life is full of challenges but there are great rewards for persevering too. Times are changing, opinions are evolving and prejudices are slowly disappearing. Added to this are new technologies available to make our lives and jobs easier. Being a woman in construction isn't the barrier it used to be and I don't believe there is a glass (or concrete) ceiling anymore. I strongly feel that with determination, a clear goal and strong work ethic you will realise your potential. There are so many opportunities out there – you just have to find them – no matter your age, gender or nationality. Being a woman shouldn't stop you from achieving your dream.

Gail is a Cost Manager from Bruceshaw. She grew up and studied Quantity Surveying at Massey University in Auckland, New Zealand thanks to her Dad Stan Royston a Principal Engineer that opened up her understanding of having a successful career in construction. Since finishing her degree and due to her love of travel, she has had the opportunity to work in Christchurch & Auckland, New Zealand – Kuala Lumpur, Malaysia – Paris, France and London, England. Gail really enjoys working in the construction industry and after doing her dissertation on Women in Construction and recognizing the shortage of women in construction she has made it her mission to help as many women as possible enter the construction industry.