Pasquill wins big at inaugural OSS awards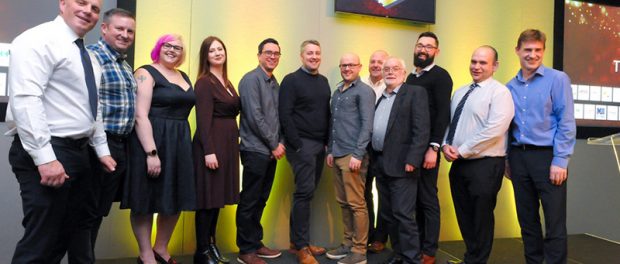 Colleagues at Pasquill, the UK's leading supplier of roof trusses, have enjoyed fantastic success at the Saint-Gobain Off-Site Solutions (OSS) Awards.
Saint-Gobain's OSS Division was set up in 2019 to provide a unique combination of product solutions and skills to the housing and building sector.
The combined offering of the brands within the group, which includes International Timber, Pasquill, Roofspace Solutions and Scotframe, provides a unique offering for customers and is backed up by the wide range of Saint-Gobain assets available in the UK.
To acknowledge and celebrate the hard-work and achievements of employees across the entire group, the inaugural OSS Awards were held on Wednesday 29th January 2020.
A range of awards were handed out including Outstanding Contribution to EHS, Operations Team of the Year, Design or Sales Team of the Year, Innovation, Newcomer of the Year, Best Collaboration and Outstanding Contribution to OSS.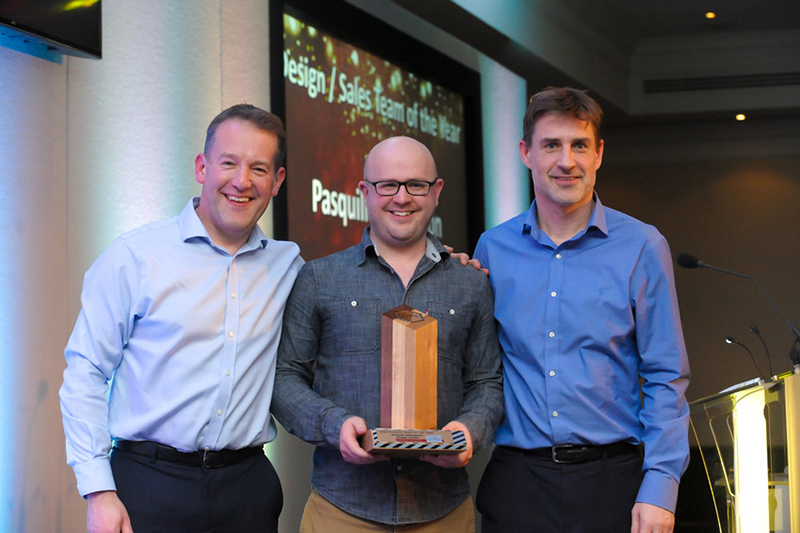 Pasquill took home the top prize in the following categories:
Design /Sales Team of the Year

Winner – Pasquill Uddingston Design Centre
The Uddingston Design Team have consistently outperformed in 2019, surpassing their sales target for the year by the end of Q3. They did this whilst overcoming challenging staffing barriers, most noticeably, losing a very experienced Designer and, also training two new Designers.
Steven Tracy, Commercial Manager (Southern Scotland) commented, "I am incredibly proud of the team and their achievements. Their effort and commitment is second to none and it was great that they received the recognition for all their hard work."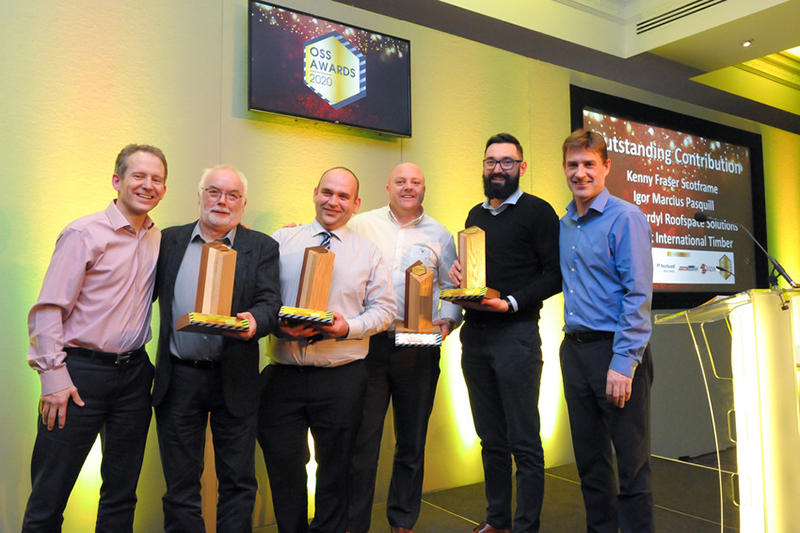 Outstanding Contribution to OSS

Winner – Igor Marcius, Site Operations Manager, Redhill
In his short time at Pasquill he has already formed strong relationships with colleagues, customers and suppliers alike. Will has worked closely with the architectural sector and promoted the OSS ability to provide solutions to this sector.
Igor said, "I am really proud to have won this award, it's a big pleasure to be recognised in this way. I am very proud to work with the team I have and I want to say big thanks to them as without them I won't be able to do my job in the way I do it now."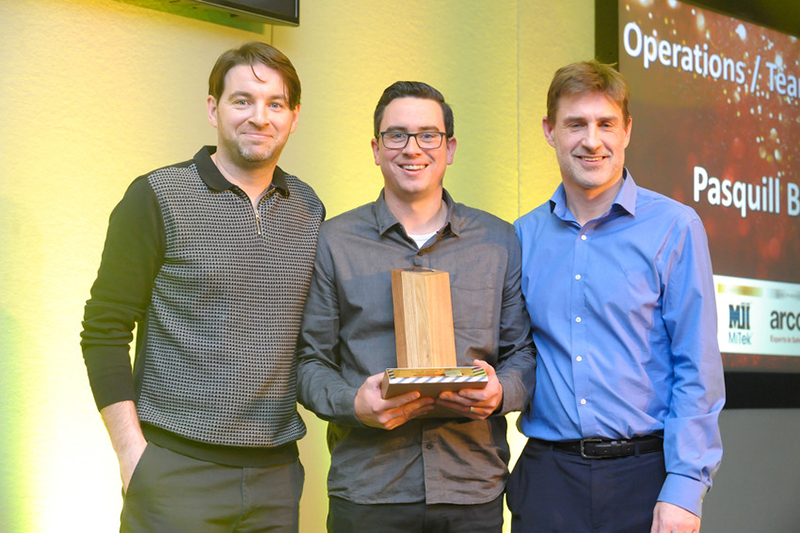 Operations / Team of the Year

Winner – Pasquill Bodmin Operations
Darren Wisdom, Site Operations Manager, & the Bodmin Operations Team go the extra mile to ensure Pasquill have a strong reputation within the Devon & Cornwall area. The Operations and Design Teams on site collaborate exceptionally well together to ensure they provide excellent customer service.
Darren commented, "The team were delighted to win this award. The site has been through a huge amount of change over the last three years, and has doubled in staff numbers and turnover during this period. It takes people with the right attitude and willingness to understand the reasons behind it, and also to see the long-term benefits of what we are trying to achieve when it's happening around you and things are at their most difficult. I think the award was a great recognition for this, and also for a really successful 2019."
Pasquill were also finalists in the following categories:
Outstanding Contribution to EHS – Peteris Golubeckis, Operative and Peter Hunt, Chargehand
Operations / Team of the Year – Pasquill Leeds Operations
Best Collaboration – Pasquill Redhill & Stoney Stanton Operations and Pasquill Chorley Operations & Roofspace Solutions
Innovation Award – Paul Leslie, Designer
Ross Baxter, Managing Director at Saint-Gobain OSS said: "The first OSS Awards were a great success. It allowed us to bring together brands to celebrate their success and recognise the people who truly make a difference to our business.
"It's the people who make Pasquill, so congratulations to all the winners and finalists, and thank you to those who took the time to nominate."