Beard Construction secures place on £8bn construction framework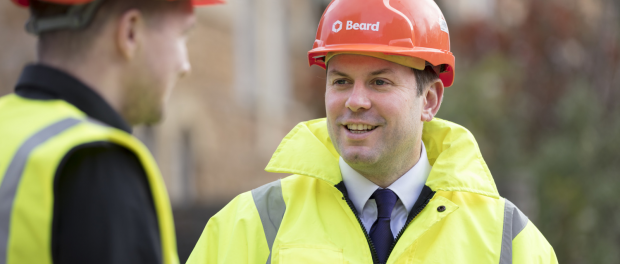 Award-winning construction company Beard has been re-appointed to a major construction framework, supporting large scale public sector developments across the region.
The Swindon-based company, with offices in Bristol, Oxford and Guildford, was chosen alongside 86 firms from across the country – including a number of national contractors. The Procure Partnerships Framework is an £8bn national framework and means public sector bodies can select Beard to complete construction and re-development projects in a range of sectors including local authority, education and healthcare.
It follows news earlier this year of three major framework wins for Beard, securing places on the £4.5bn SCF (Southern Construction Framework) Construct framework, the south region of the £2.5bn Ministry of Justice framework and the £300m Fusion 21 Youth Investment Fund (YIF) framework, which provides refurbishment and new buildings for up to 300 youth projects.
In total, the family-run firm now holds a place on 14 frameworks operating across the region, delivering 38 framework projects since 2021, with a value of £100 million.
Mike Hedges, director at Beard said:
"Frameworks have become a proven mechanism for public sector organisations to avoid a protracted procurement process, all while improving quality, delivery and ultimately, value for money. It's certainly not lost on us to once again be selected for this successful framework, alongside more than a dozen other cross-sector frameworks.

"Frameworks embody many of key principles Beard has operated under for more than 130 years; building longstanding partnerships with customers and suppliers, delivering outstanding quality and achieving certainty of cost. While wider market challenges impact confidence and client appetite, frameworks continue to provide valuable opportunities and fill our future pipeline."
Fayle Dolan, head of national frameworks at Procure Partnership Frameworks, added:
"Beard Construction has an extensive portfolio of delivering successful projects, and we're delighted to welcome them back onto the second iteration of the Procure Partnerships Framework. The new iteration of the framework is set to transform public and private sector procurement and we look forward to seeing what Beard Construction achieves over the next four years.
For more information, please visit: https://www.beardconstruction.co.uk/