Aberla secures £20m Viadux MEP Contract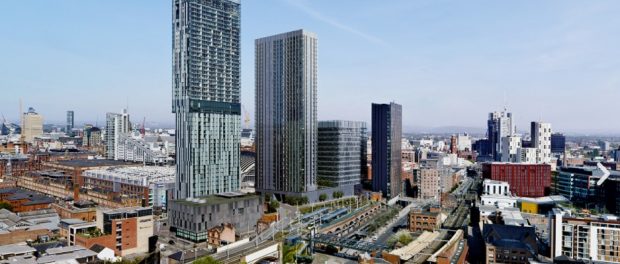 Aberla M&E, part of the North-West based, Aberla Group, has secured an £20m contract to deliver the MEP on the landmark Viadux development in Central Manchester.
Aberla will be renewing their partnership with Domis Construction who has recently commenced work on site. The contract package includes full mechanical & electrical infrastructure, ventilation and fire/security, apartment & commercial fitouts.
Viadux encompasses residential properties, a spa, aquarium, cinema and a 14-story office tower with 240,000 sq ft of workspace. The grade two listed arches, which stand proudly above Deansgate Locks, will be fully preserved.
Paul McCarren, chief executive officer at Aberla said, "The delivery of Viadux will be a challenge, but it will allow us to showcase the level of expertise and capabilities of our team. We have successfully worked with Domis on several great projects over the last couple of years, but this will arguably be the most impressive so far."
Kingsley Thornton, director at Domis Construction commented, "We're really excited about Viadux, as it's our most complex project to date. It's important we work with trusted partners on projects of this scale, so we will call on Aberla's engineering expertise to deliver the MEP."
Viadux brings a unique feel to the city and will be added to Aberla's list of growing contract wins across the UK. The North-West M&E specialists have completed work on several impressive projects in and around the region and contributed to the development of over 2,000 apartments in the Manchester property boom.
Work on the landmark £300m Viadux development is now underway and the project has an anticipated completion of Spring 2024.