£1.3M in social value delivered in Befordshire School extension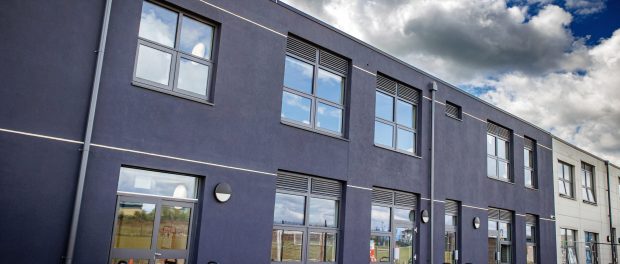 Eight new classrooms have been added to a Bedfordshire school to accommodate more youngsters from a growing community in the next term.
Further facilities, including a rest area and multi-use hall, have been included in the two-storey extension to Wixams Tree Primary School.
Improved outdoor playground areas, new green and creative areas, as well as a reconfigured nursery, rest areas and a multi-use hall have also been established on the site by Hertfordshire-based construction company Willmott Dixon.
Ross Taylor, senior operations manager at Wilmott Dixon, said: "We have a long-running relationship with the school and Bedford Borough Council. We built Wixams Tree Primary School and Wixams Academy in 2012, so we were delighted to be back building more fantastic facilities in this growing community."
Throughout the months spent on site, the Willmott Dixon team supported the community, contributing £1.3m in social value, from time spent in staff hours working with young people, having local staff on the project and focusing on a supply chain within a small radius of the site.
Natalie Sidey, social value manager at Wilmott Dixon, said: "It's not just about the bricks and mortar for Willmott Dixon. Being able to add value to the community is important for us.
"Social value is at the heart of what we do which is one of the reasons we spend so much time going into schools to support the students."
Leading independent property, construction, and infrastructure consultancy Pick Everard was also on board the project, delivering project management, quantity surveying, NEC supervision, and health and safety services.
Sean Conneely, director at Pick Everard, said: "Wixams Tree Primary School has taken a measured approach to increasing the number of available school places within a growing community, while adding value to its offering at the same time.
"Providing our expertise in management services throughout the project has helped ensure that the school's vision has become a reality and there will be high-quality new facilities for the young people of Bedford to learn and grow."
During the project, Willmott Dixon colleagues helped more than a hundred students at three different schools, including Wixams Tree Primary and Academy, Bedford College and Parkfields School, to learn about employability skills, by arranging workshops, assemblies and working with them in the classroom.
The company has also created strong links with Grange Academy, Kempston, and Grey's Education Centre, Kempston, and will continue to mentor young people during future projects. Willmott Dixon has also established a partnership with Bedford College's construction team, to create opportunities for students to engage with its supply chain partners from September.


For further information, visit willmottdixon.co.uk
Further details on Pick Everard can be found at: https://www.pickeverard.co.uk/