Breathe some Swiss Alpine air: Meet the revolutionary PAPR system, swiss air!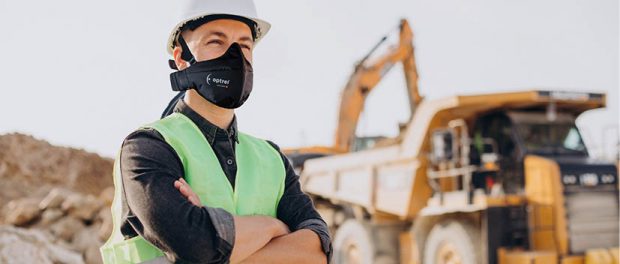 Protecting lungs is becoming increasingly important in the construction industry. In particular, it is imperative to protect oneself from the health implications of silica dust. We are proud to introduce you to optrel's fully carbon-neutral blower respirator, where safety doesn't have to mean discomfort.
Silica dust exposure is no more
Silica dust particles get into the lungs very easily. In the long term, there is a risk of pulmonary fibrosis and silicosis. This is precisely why it is important to equip workers on the construction site with respiratory protection systems. But standard respirators are associated with respiratory resistance and fatigue. Not with optrel's swiss air blower respirator! The positive air pressure makes it easier to breathe, preventing users from feeling fatigued.
No need to sweat – no need to shave
The fresh air of swiss air brings a cooling effect that reduces sweating and promotes concentration. But not only that: Thanks to the overpressure system, the mask does not have to fit tightly, no fit tests are required and beards don't need to be shaved either. Your construction worker does not have to take forced breaks because of the mask, as is commonly the case with standard dust masks. This results in increased performance and efficiency, combined with reliable respiratory protection.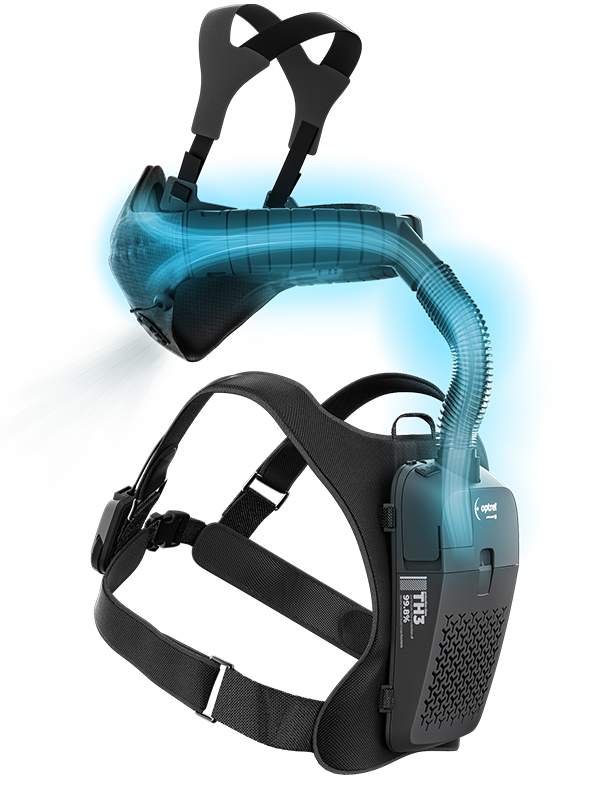 Innovation and sustainability
The swiss air respirator is a reliable respiratory protection system that truly pays off. Not only that, the respirator lends workers an extremely professional appearance, thereby enhancing your image. The system is a one-off initial investment – after this, it is only the filters that need to be changed on a regular basis*. Using filters reduces waste compared to conventional dust masks. The fully carbon-neutral respirator is truly innovative, as attested by its winning the Red Dot Award.
* Filter changes depend on the dust load. But that is solved very easily: The swiss air respirator indicates the degree of contamination of the filter.
Compatible with all common helmets, ear defenders and goggles
Swiss air half mask gives users all the freedom they need. It's a flexible choice that can be combined with any protective headgear, hearing protection or protective eyewear. This is an unparalleled feature of swiss air, making it suitable for use in all applications where respiratory protection is required or recommended.
Welcome to the Swiss Alps, welcome to optrel swiss air.
Swiss air is the revolutionary PAPR from optrel and is testament to everything the company represents: The Swiss manufacturer of respiratory protection and automatic welding helmets is committed to delivering unique benefits in its products. That's why around one quarter of the optrel team is dedicated to continuously researching and developing innovations that make everyday work easier. With swiss air, users live and breathe innovation.
www.optrel.com/swissair
Get in touch with optrel:
Andrew Knott, Sales Manager United Kingdom, +44 78 415 999 82, andy.knott@optrel.com