What Exactly is Part B of the Building Regulations?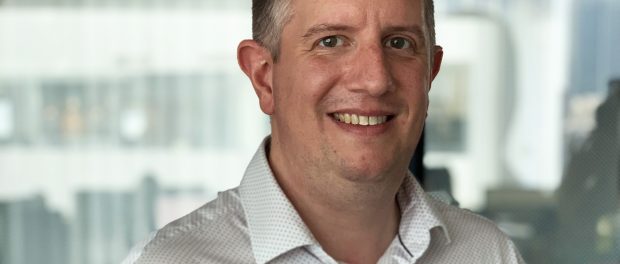 A frequent statement I have heard as a fire engineer is "…this design is not compliant as it does not follow Approved Document B", which is confusing and incorrect, especially when a fire-engineered design is proposed. Fortunately, it is not as frequent nowadays as it once was, but with the recent changes to the Building Regulations with regards to the fire safety design of building facades, the same confusion is coming up again.
So why is the statement confusing and incorrect? This is because Approved Document B (ADB) is only a guidance document; it is not something that can be "complied with". What needs to be complied with is the Building Regulations relevant to the UK country in which the building resides. Focusing on the Building Regulations for England and Wales (which have recently been amended), Part B of Schedule 1 is the fundamental requirements that need to be adhered to with regards to fire safety. Part B is further split into five sections:
Part B1: Means of Warning and Escape
Part B2: Internal Fire Spread (Linings)
Part B3: Internal Fire Spread (Structure)
Part B4: External Fire Spread
Part B5: Access and Facilities for the Fire Service
Each section provides statements that are the fundamental requirements that need to be complied with, for example:
B1. The building shall be designed and constructed so that there are appropriate provisions for the early warning of fire, and appropriate means of escape in case of fire from the building to a place of safety outside the building capable of being safely and effectively used at all material times.
Approved Document B is a guide, provided by the government, with possible designs and recommendations that will achieve compliance with the relevant sections of Part B.
However, there are many alternative fire safety documents and routes that can be used instead of ADB, which include:
Building Bulletin 100 for schools
A risk-based approach using BS 9999
BS 9991 for residential buildings
A fully fire-engineered approach (e.g. using the suite of documents in BS 7974, or the SFPE Handbook) with a complete qualitative review of the design using risk assessments, calculations, smoke modelling etc
Following any of these guides/routes means you can achieve compliance with Part B of the Building Regulations. There is also allowance in these guidance documents as well as ADB, to use fire-engineering principles to justify deviations from the guidance, provided that compliance with the relevant section of Part B can be demonstrated.
It should be noted that whichever route is chosen, as well as the end design, needs to be discussed and agreed with the Building Control Body, such as an Approved Inspector or the Local Building Control Authority.
At the end of 2018, Regulation 7 of the Building Regulations was amended (for England only) to provide requirements on "relevant buildings" (blocks of flats, student accommodation, schools etc) that are 18m or greater in height. These include the use of Class A2-s1, d0 rated materials (i.e. materials that are practically non-combustible and have very low smoke production and no flaming droplets) or better, in the build-up of the external walls and on balconies.
This change in Regulation has been implemented in the updated 2019 editions of Approved Document B (Volumes 1 and 2), but has yet to make into the other fire safety guides (BS 9991, BS 9999 etc). However, as this is a Regulation change it supersedes the guidance elsewhere and has to be complied with no matter which fire safety guide or route is taken in the design. This is something that all fire engineers and designers need to be mindful of when designing high rise relevant buildings.
Going back to the original statement, a design can only needs to be compliant with Part B of the Building Regulations, which is not to be confused with the guidance contained within Approved Document B, or any other fire safety guidance document.
By Alex Manning, Associate Director Fire & Life Safety, AESG